Why Labour deserves to lose Hartlepool
Labour has treated the working classes of this County Durham town with utter contempt.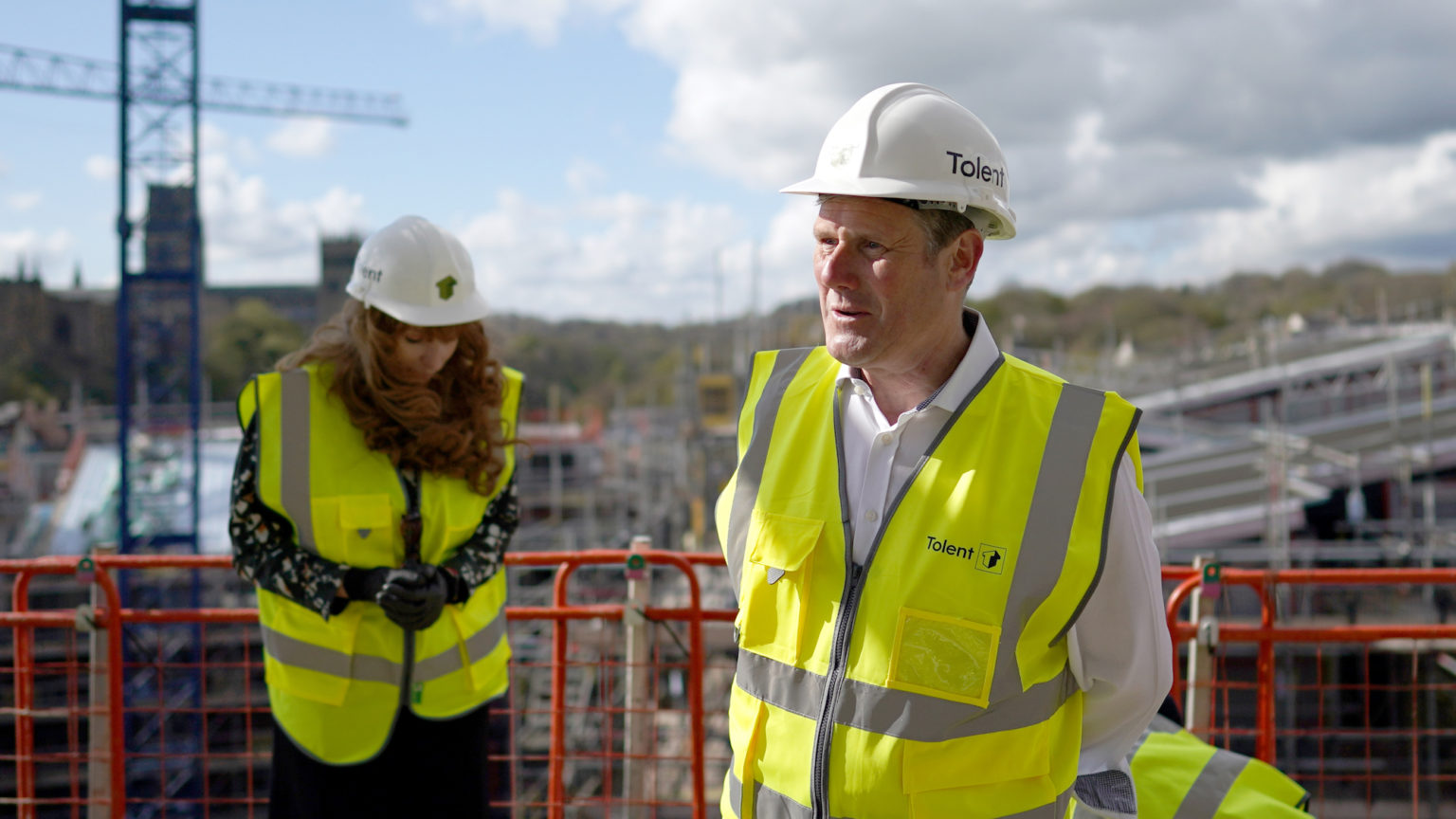 It looks like Labour might lose Hartlepool in the by-election this Thursday. And it really deserves to. To stand a hardcore Remainer – Paul Williams – in this most Brexity of English towns is a smack in the face of working-class voters. It confirms that Labour still doesn't get it. It still doesn't get how bruised and furious the working classes are about Labour's betrayal of the vote for Brexit. It still doesn't understand the anger people feel towards a political class that tried to overturn 17.4million votes to leave the EU – which includes 32,000 votes from the good people of Hartlepool.
Paul Williams was part of that political class that pursued such a disgraceful assault on the largest act of democracy in UK history. He was previously Labour MP for Stockton South. He was elected in 2017 but he was unceremoniously turfed out in 2019, with his vote share falling from 48.5 per cent to 41 per cent. Under his governance, Stockton South went from being part of the Red Wall to being another northern scalp for the Tories. And it isn't hard to see why: the people of Stockton wanted Brexit whereas Williams, in his apparent superior wisdom, wanted to stop Brexit.
Sixty-two per cent of voters in Stockton voted for Brexit in the 2016 referendum. And yet this Stockton MP clearly decided that these ignoramuses had made a catastrophic error and did everything he could to void their votes. 'No form of Brexit is better than the deal we already have as members of the European Union', he decreed. He broke the Labour Party whip six times in order to vote for a second referendum. When Nissan hinted that it would not be manufacturing the X-Trail car in its factories in the north-east of England, where Stockton is, Williams sneered that Brexit voters had been given a 'taste of the new Brexit reality'. It wasn't surprising at all when the people of Stockton South gave him a taste of their working-class anger by forcing him out of power at the first opportunity.
And now Keir Starmer has seen fit to send Williams to Hartlepool – a town where an even higher percentage of people voted for Brexit than in Stockton South: 69.6 per cent. Are these people mad? They're certainly clueless. Why would voters in Hartlepool trust a politician who
so flagrantly ignored the wishes of the people in his previous constituency; who was forever swanning off to Westminster to conspire in the frustration of Brexit and, by extension, the frustration of his own electorate's wishes?
It is little wonder that a Survation poll released today suggests Labour is going to do very badly in Hartlepool on Thursday. The poll says the Tories have a 17-point lead. Fifty per cent of respondents say they intend to vote for the Tory candidate – Jill Mortimer – and just 33 per cent say they will vote for Paul Williams.
Of course polls must always be taken with a pinch of salt. Polling is an inexact art, especially in the divided political climate we find ourselves in today. And yet the Survation poll has seriously rattled the Labour leadership and all those centrists who convinced themselves that Labour would waltz into power once it jettisoned Jeremy Corbyn. LBC's James O'Brien – arch-Remainer and author, hilariously, of How to be Right – said during Corbyn's leadership that 'if the Labour Party was led by anybody else, it would be 20 points ahead in the polls'. Yet now Labour is 17 points behind in the polls for Hartlepool.
Starmer and his army of 'sensible centrists' are quaking because it looks like their claim that Labour's travails were entirely down to Corbyn is about to be very publicly shattered. The truth is that it was Labour's turn against the vote for Brexit, its lining up behind the neoliberal project of the EU and attempting to overthrow 17.4million votes via a second referendum, that exacerbated the working classes' sense that this party was no longer for them. That it had become a thoroughly metropolitan machine with more in common with the technocrats of Brussels than with working-class voters in Boston, Stoke, Stockton, Hartlepool… In this sense, Starmer, who was Labour's chief crusader against the democratic vote for Brexit, will have helped to bring about the fall of the Red Wall in 2019 just as much as Corbyn did.
But the Corbyn camp has much to answer for too, of course. Many Corbynistas are currently crowing that their dear leader managed to hold on to Hartlepool in 2019, and now Starmer might lose it in 2021. So clearly Corbyn wasn't all that bad, right? The denialism is staggering. Under Corbyn, in 2019, Labour got its worst result since the 1930s. It handed millions of working-class voters to the Tories. It held on to Hartlepool, yes, but only just. In 2017, 52.5 per cent of voters in Hartlepool voted for Labour; in 2019 only 37.7 per cent did. A huge chunk of that collapsed Labour vote went to the Brexit Party's Richard Tice, who won 25.8 per cent in Hartlepool in 2019.
The difference between Corbyn's Labour in 2017 and Corbyn's Labour in 2019 should be obvious to everyone who is capable of political honesty. In 2017, Labour was promising to uphold the vote for Brexit; by 2019 it was promising to hold a second referendum. That is why its vote collapsed across the Red Wall. And it wasn't only Starmer and Blairites and posh centrists who dragged Corbyn's Labour to an anti-Brexit position – it was also the middle-class pseudo-radicals of the Momentum movement. In 2018, a majority of Momentum members said they supported a second referendum of some kind; only 17 per cent said there should not be a second referendum.
Labour is split between two metropolitan factions that look upon working-class voters with horror. The centrists view them as dumb Europhobes who didn't know what they were voting for in 2016; the Corbynistas see them as a plebeian horde of xenophobes whose racism was exacerbated by the tabloid press and Nigel Farage. Make no mistake: running Paul Williams in Hartlepool is a searing testament to how out-of-touch and disdainful of northern voters Labour has become. The big shock will be if Labour wins on Thursday, given it has spent five years treating the people who were once the backbone of the party so atrociously.
To enquire about republishing spiked's content, a right to reply or to request a correction, please contact the managing editor, Viv Regan.