Do your bit and get a round in
Pubs desperately need our custom after this dismal year of lockdown.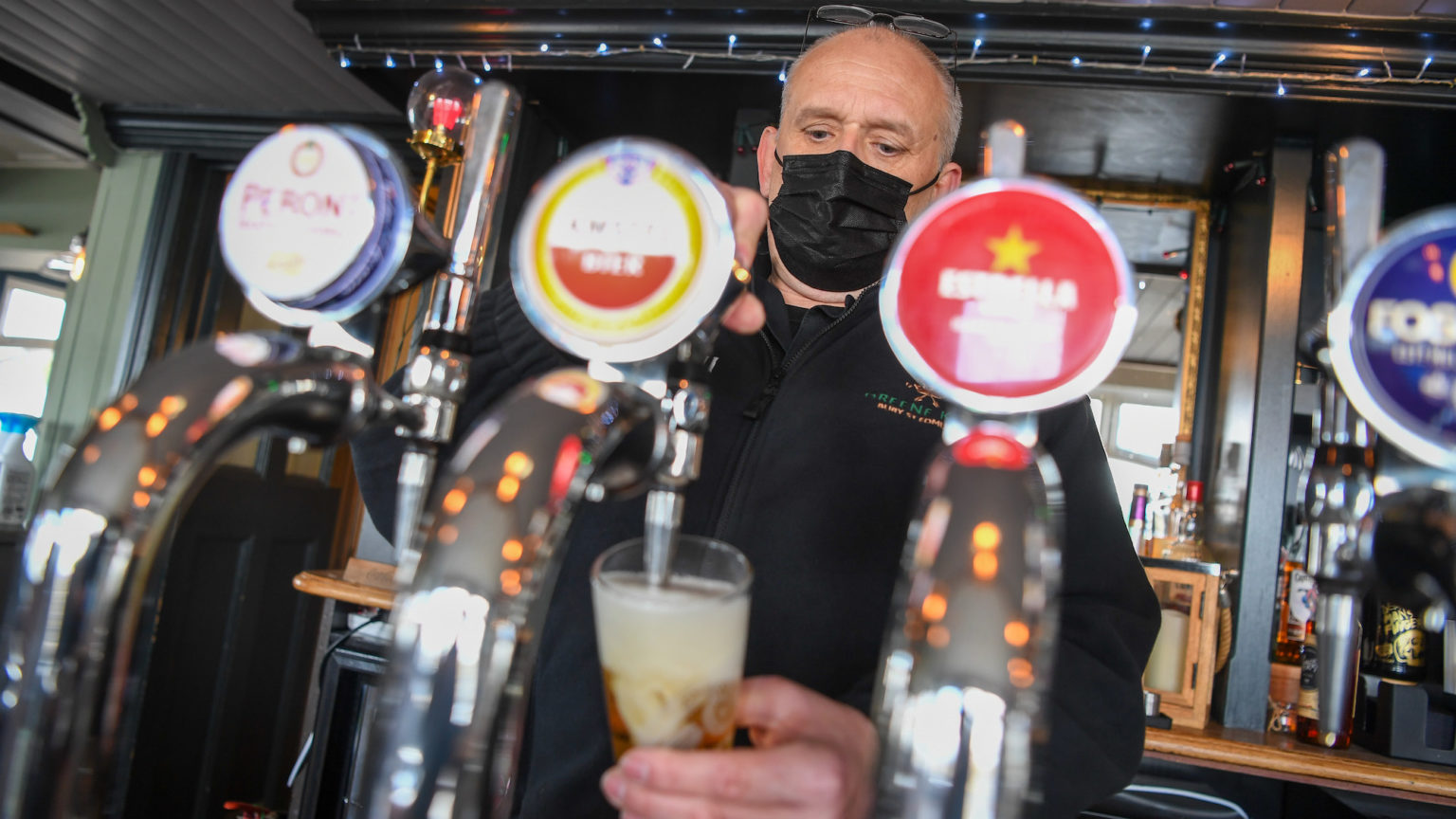 After what feels like an eternity, pubs are finally allowed to open again.
It's not as simple as it sounds, though. Most pubs aren't, in fact, open. Those without outdoor space aren't allowed to be – around 60 per cent don't have enough of it to open. Some others, which do have gardens, will have stayed shut because outdoor takings would not cover their costs. And many won't reopen their doors ever again, because they have already gone out of business.
Few industries have had a harder lockdown than hospitality. For large parts of the past year, pubs, bars and restaurants have been unable to operate in any capacity aside from selling takeaway food and drink (and at the moment, even takeaway pints are banned). When they have been permitted to open, pubs have been forced to observe capacity limits and enforce social distancing. Since September, they have also had to ensure that the Rule of Six and mask-wearing rules are followed.
Now, pubs can only serve food and drinks outside (and should only take payment outside, where possible) – and the weather is hardly obliging.
Yet Covid now poses a minimal threat to the British public. Thirty-two million people have received a Covid vaccine. On Sunday, there were 1,730 new cases and seven deaths. Weekend figures for Covid are often lower due to a lag effect in recording – but both cases and deaths have clearly collapsed. Despite this, the rules for pubs to follow are stricter than they were in the autumn – when cases were climbing, and nobody had been vaccinated.
Of course, the government's approach to the pandemic stopped making sense long ago. But with pubs, there is a particularly strong dose of puritanism thrown into the policy cocktail.
Take the substantial-meal rule, for example. Though the government would never admit it, this rule was likely inspired by the belief that people could not be trusted to drink responsibly. If they drank without eating, they might get drunk and break Covid rules. It was probably also intended to deter people from going to the pub at all. Similarly, the 10pm curfew discouraged drinkers from turning up, achieving nothing except limiting takings for businesses.
The substantial-meal rule has been consigned to the dustbin of history, thanks to a legal challenge which pointed out that no other industry was expected to follow such draconian and arbitrary rules. At present, the fact that pubs cannot open indoors is being challenged in court, too. And, blessedly, there is no curfew in place for hospitality anymore. But for businesses in the sector, the damage has already been done.
Nearly 10,000 licensed premises (including pubs, bars and restaurants) closed last year. Overall, there was a net loss of 5,975 sites – a 175 per cent rise on the figure for 2019. We can add to that the damage done by several more months of lockdown in 2021.
And the industry was already in trouble before Covid: in the decade to 2017, over 10,500 pubs closed, equating to nearly a fifth of all pubs. This is a long-term problem that the government hasn't been too worried about making worse.
The big reopening is a ray of hope for many pubs. It's not quite a repeat of last year's 'Super Saturday', but it's something to celebrate nonetheless. For many other bars, however, it is too little, too late. But we can help – by raising a glass. Think to yourself when you next pass your local pub: 'Will I miss it if it's gone?' If the answer is yes, do something about it – get in that garden, however chilly it may be, and buy yourself a pint. After some of the sacrifices we have had to make this year, this one seems pretty insignificant. Don't listen to those who say it's selfish: it's safe, it's easy and it will help keep a struggling sector alive – a sector which employs hundreds of thousands of people and countless more through its supply chains. You'll be doing your bit.
In the age of Covid, we have learned what it's like not to have any public venues available to us. Pubs – which we took for granted – are at the heart of our communities and they have been very sorely missed. We know the government can't be trusted to look after our boozers. It's up to us to make sure they don't close for good.
Paddy Hannam is editorial assistant at spiked. Follow him on Twitter: @paddyhannam.
Picture by: Getty.
To enquire about republishing spiked's content, a right to reply or to request a correction, please contact the managing editor, Viv Regan.