Is Malthus editing Vogue?
Green misanthropy is all the rage in fashionable society.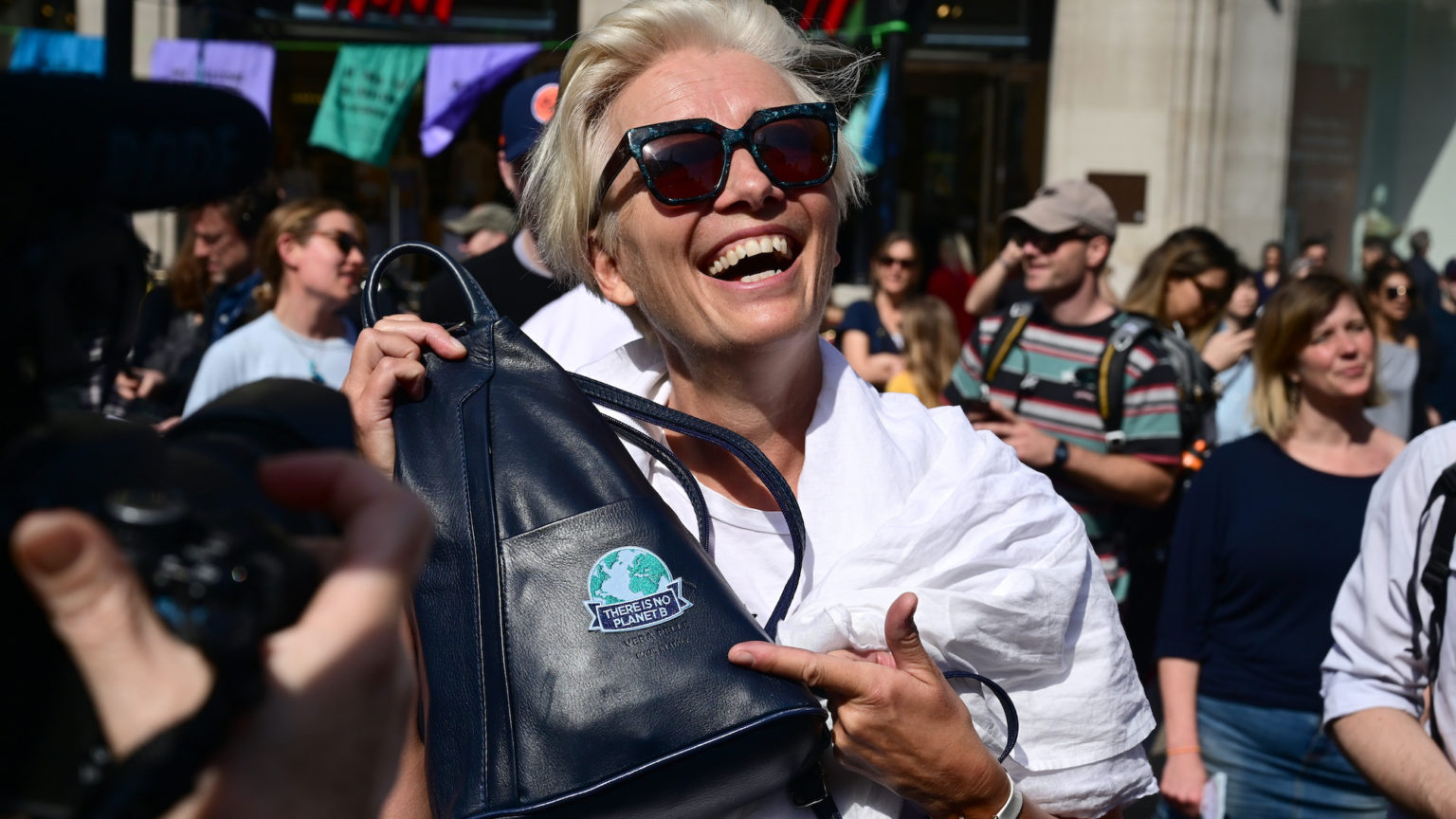 Environmentalism is one of the peculiar obsessions of the elite. Rarely does a day go by without some A-list celeb regaling us with a tale of our impending doom, why we are to blame for it and what thing we need to stop consuming. From Emma Thompson jetting to London to preach at an Extinction Rebellion rally to Prince Harry's telling refelection on Covid-19 – 'it's almost as though Mother Nature has sent us to our rooms for bad behaviour' – it seems we can never escape from the green obsessions of our social betters.
Sadly, this bleak view of mankind – as a dangerous and destructive force that has overburdened the planet – has great purchase in the mainstream. In fact, even the most extreme and misanthropic tenets of the eco-movement have become so fashionable that they've started appearing in Vogue.
A recent article in the British edition of the magazine asks whether having children might be 'pure environmental vandalism'.
In this week's Bringing Up Baby column for British Vogue, @NellFrizzell considers whether it's ever sustainable to have a baby. https://t.co/WKkCHi0BSR

— British Vogue (@BritishVogue) April 25, 2021
Explaining her tortured parental thought process, the author, Nell Frizell, declares that 'for the scientifically engaged person, there are few questions more troubling when looking at the current climate emergency than that of having a baby'. If you know anything about 'The Science', then you'll be agonising about whether you can justify having a kid… right?
Thankfully, Frizell eventually accepts that 'the question is not one of whether or not we continue to have babies' – though seemingly more down to defeatism than anything else ('People will always have babies', she laments). Instead, for Frizell, 'it is a question of how we raise those babies', adding that she is 'attempting to raise a child with an awareness of ecological inequality'. What an exciting childhood to look forward to.
This horrible Malthusian argument – that the planet can only sustain a certain number of human lives, and that humanity faces catastrophe if it does not strictly limit the population – is among the most disturbing theories propagated by environmentalism. Instead of celebrating the incredible achievements of humanity – in the last year we have produced numerous Covid vaccines in record time, for example – many greens want to limit humanity's presence and impact on earth. They think human beings are a drain on the planet's resources and are spewing out too much carbon, and so there needs to be less of them.
It's not just virtue-signalling, unfortunately. The great and the good actually buy into these anti-human ideas. And the fact that such a dire Malthusian tract has made it into the pages of Vogue shows just how fashionable they have become. Environmentalist misanthropy is definitely 'in' this season.
To enquire about republishing spiked's content, a right to reply or to request a correction, please contact the managing editor, Viv Regan.