Was the Derek Chauvin trial fair?
The pressure to provide the 'correct' outcome was immense.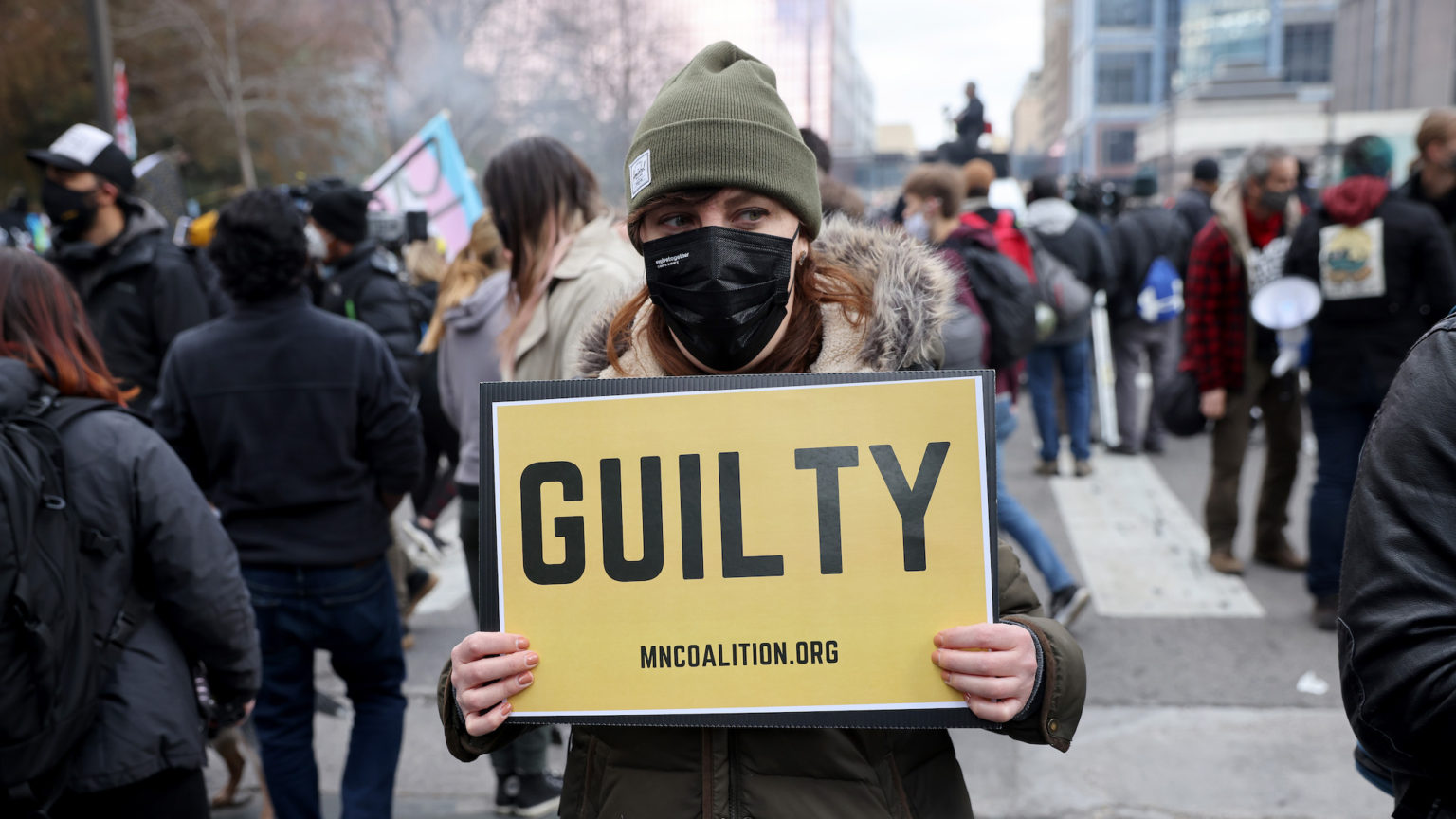 Derek Chauvin has been convicted of killing George Floyd. It took the jury just 10 hours to convict Chauvin of second-degree unintentional murder, third-degree murder, and second-degree manslaughter.
The issues the jury had to consider were technical and nuanced. The prosecution case was that Mr Floyd had died of asphyxia. The defence case was that he had died of other causes. A key defence witness was forensic pathologist David Fowler, who said there were 'so many conflicting different potential mechanisms' that could have led to Floyd's death. Dr Fowler suggested that Floyd's cause of death was a sudden cardiac arrest during a struggle with officers. The defence also highlighted Floyd's consumption of fentanyl and methamphetamine, as well as his possible exposure to carbon monoxide from car fumes. These are difficult factual issues for a jury to contend with.
The legal questions were also complex. The third-degree-murder charge against Chauvin was dropped in February and then only reinstated in March after a Minnesota Court of Appeals ruled that it was appropriate in cases involving one victim. The fact that there was a heated legal argument over what charges Chauvin should face trial for shows that the questions the jury had to consider were not simple.
In a perfect world, the jury in this case would have been able to consider these difficult, technical questions in a cool and objective environment. They would have been able to weigh up the details of the evidence with no pressure to reach any particular outcome. But the actions of the media and the governing classes with respect to this trial leave us with a horrifying question: what if Chauvin's trial was unfair?
Consider the truly appalling behaviour of President Biden, who said yesterday that he was 'praying for the right verdict'. He said this while the jury were deliberating. If Biden had done this as a normal citizen in the United Kingdom, he could have faced criminal charges for contempt of court. He followed up by saying that the guilty verdict could be a 'giant step forward for racial justice in America'. The president consistently maintained that this case was about more than the evidence. That, coming from an elected official, is an attack on the rule of law.
Biden wasn't the only elected representative who interfered in the case. Democratic congresswoman Maxine Waters told protesters to 'become more confrontational' if Chauvin was found not guilty. Waters' comments were later defended by House speaker Nancy Pelosi. Judge Peter Cahill said in the course of the trial, even before Biden's intervention, that he wished 'elected officials would stop talking about this case, especially in a manner that is disrespectful to the rule of law and to the judicial branch in our function'. It is hard to remember the last criminal trial in which the governing class had to be chastised directly by the presiding judge.
Then consider the jury members themselves. Some details of the jury have already been widely disseminated in the media, including their ethnic make-up and some key details of their background. In the UK, it is illegal to reveal any details about jurors on cases, and it is illegal to ask about their reasoning. But with so much information out there that could identify them, the jurors were faced with the real prospect of becoming either the heroes or villains of the George Floyd story. None of this is conducive to making impartial decisions.
Following the verdict, Judge Cahill said the jurors were diligent in their consideration of the evidence. Let's hope that's true. But few cases have been subject to so many factors which are extraneous to the evidence as this one. This means that, tragically, Chauvin's trial was simply not as fair as it should have been.
Luke Gittos is a spiked columnist and author. His latest book, Human Rights – Illusory Freedom: Why We Should Repeal the Human Rights Act, is published by Zero Books. Order it here.
Picture by: Getty.
To enquire about republishing spiked's content, a right to reply or to request a correction, please contact the managing editor, Viv Regan.