Do we need a gender-neutral army?
Soldiers have been told not to use gendered words like 'lads' and 'gents'.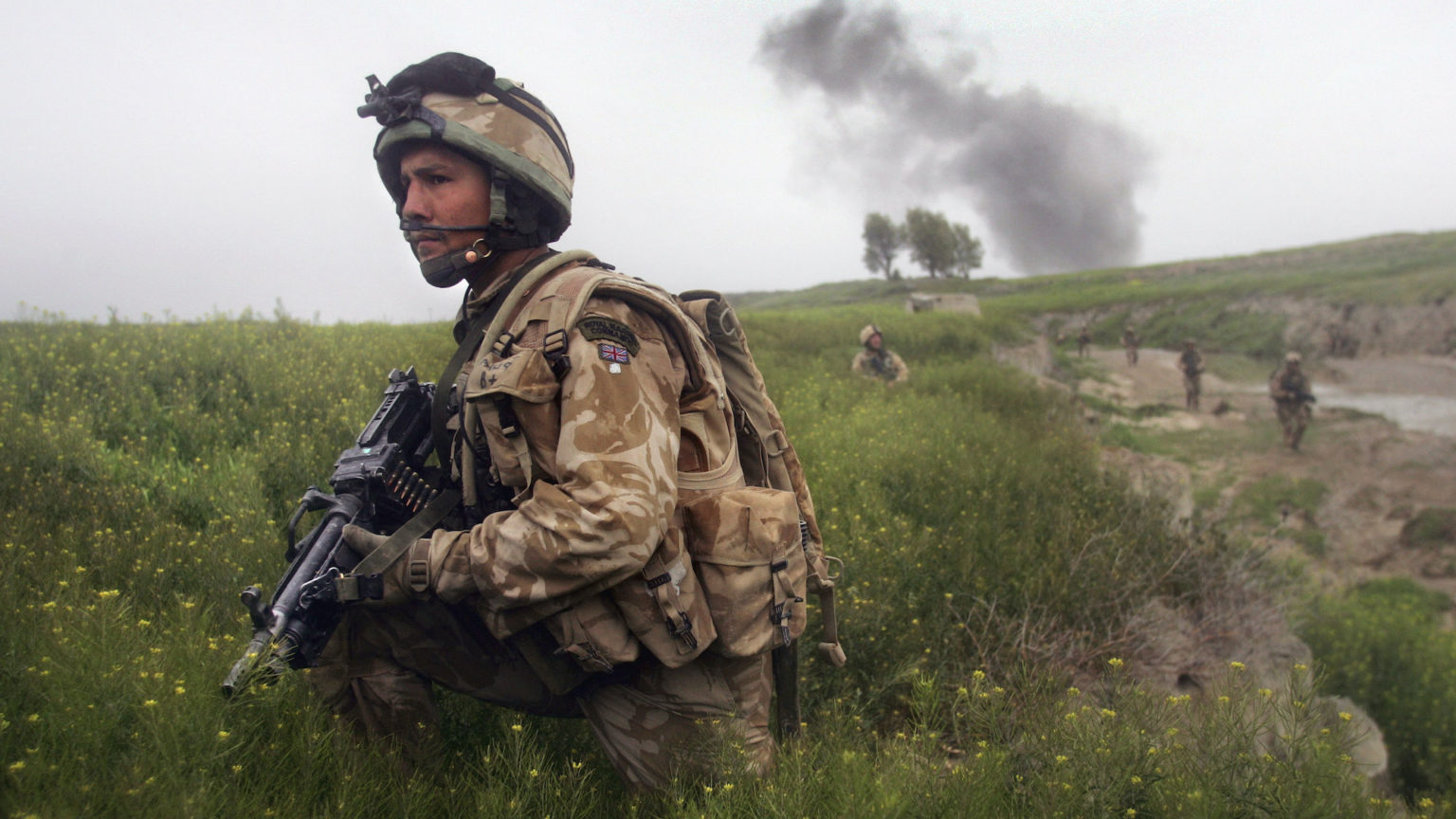 British soldiers have been ordered not to use the word 'lads' because it isn't inclusive enough.
Just ignore it lads https://t.co/LVR30jjpFz via @MailOnline

— Peter Whittle AM (@prwhittle) April 12, 2021
Soldiers in the 22nd Engineer Regiment were told by their sergeant major that when taking part in Zoom calls, 'All are to remember D and I [diversity and inclusion] – "gents", "men", "lads" and other phrases are not to be used'.
The officer told troops that standards in the regiment had dropped in recent weeks and that they must remember to salute their superiors – apparently even on video calls – and avoid using non-inclusive language.
The army has paraded its woke credentials before. The Ministry of Defence's Diversity and Inclusion Strategy, published in 2018, sets out its plan to create 'an environment where people feel able to be authentic' and have a 'positive lived experience'. Apparently, 'diversity and inclusion contribute directly to operational effectiveness'.
And senior general Nick Carter said last year that the army must tackle its 'laddish culture', which he claims has been driving away women and ethnic minorities.
It's bizarre that the military – an organisation where literally killing people is often part of the job – is so concerned with appearing to be inclusive and gender-neutral. It is even more ridiculous to think that anyone who might be offended by the word 'lads' could have what it takes to serve in the military.
But in 2018, the army actually targeted the easily offended for recruitment. It ran adverts appealing to 'snowflakes', essentially giving the message that being soft is no barrier to joining the armed forces.
No doubt, all this has Britain's rivals quaking in their boots. They won't want to have to deal with a military as formidable as this.
To enquire about republishing spiked's content, a right to reply or to request a correction, please contact the managing editor, Viv Regan.