Why won't the Irish government let us worship?
Ireland is the only country in Western Europe that has forbidden Easter services.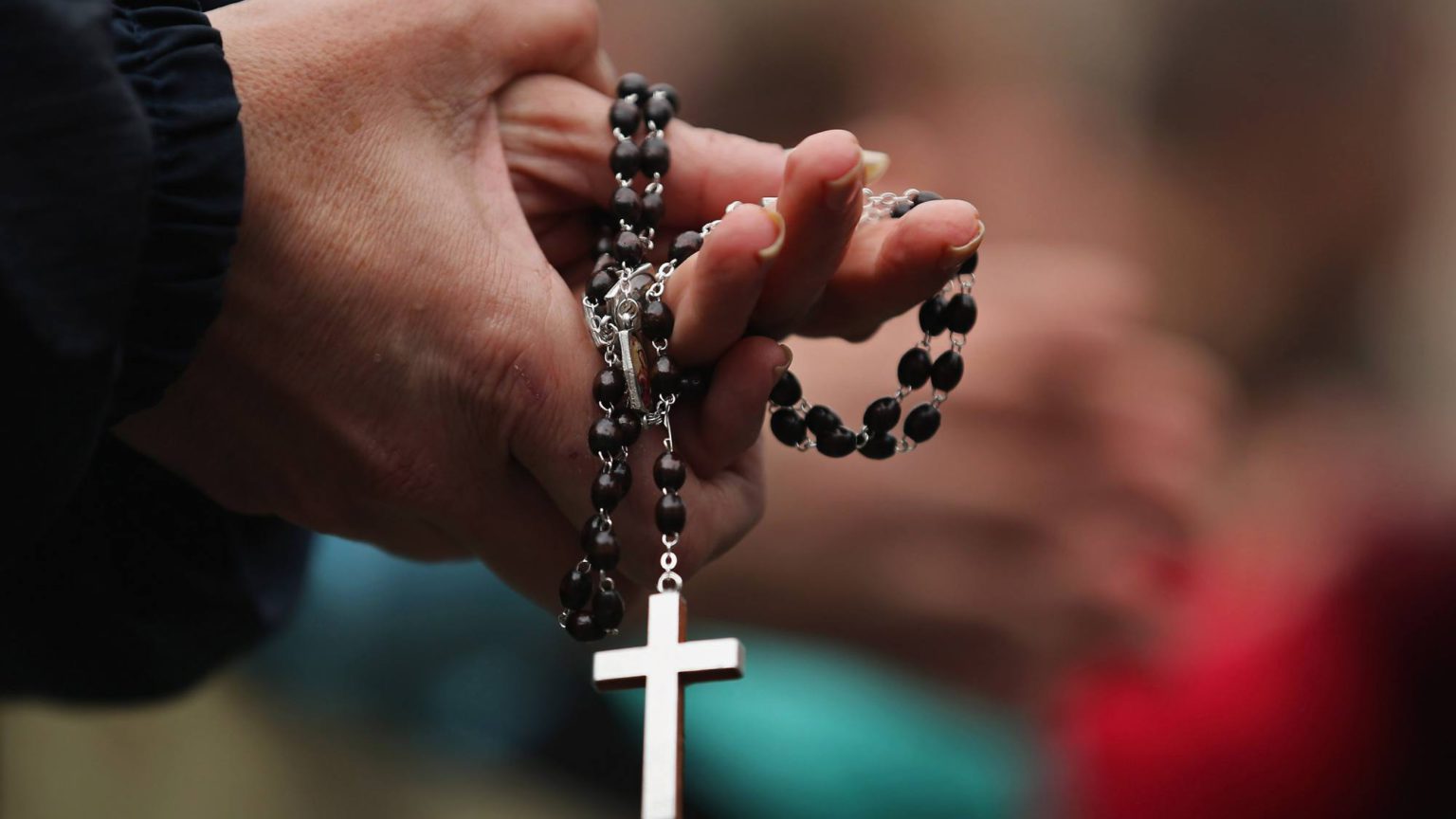 This week marks the conclusion of lent and the arrival of Easter for Christians. Unlike Easter 2020, the faithful will be able to gather to pray in England, Scotland, Wales and Northern Ireland. In Europe people will gather in magnificent cathedrals, parish churches and gospel halls across Germany, Italy and Spain to commemorate the Passion and Resurrection of Christ.
A notable exception to this – indeed, the only exception in Western Europe – will be Ireland. In the Republic of Ireland church doors will remain, under threat of criminal prosecution, firmly closed to collective worship this Easter and beyond.
It is now over a year since governments across Europe introduced laws drastically limiting social activity to slow the spread of Covid-19. However, in the case of religious worship, either on their own initiative or further to judicial command, authorities have found ways to allow people to gather to pray.
Even in avowedly secular France, the Conseil d'État recognised that public manifestation of religion was not simply another social activity, but a right protected by domestic and international human-rights law. In many countries church and state authorities worked together to devise safety mechanisms to facilitate public worship, such as obligatory mask-wearing, distancing, hand sanitiser, etc.
Only in Ireland has the state set its face against any such compromise. The Irish government has decided that public worship (with very limited exceptions for funerals and weddings) cannot be safely facilitated and must be prohibited. Save for a brief period during the summer, this has been the situation for millions of people who still regularly attend religious services in Ireland, and it has continued for longer than anywhere else in Europe.
Long gone are the days when politicians could be prevailed upon by the Irish Catholic bishops to change official policy – decades of scandals have eroded the bishops' moral authority and political clout. The current centre-left ruling coalition in Dublin need not fear the 'belt of the crozier' from any Irish bishop. In the shadow of the various abuse scandals in the Catholic Church, increasingly the attitude in Ireland to religion generally and Catholicism in particular is a farrago of resentment, indifference and at times hostility.
The current law prohibiting religious worship is indicative of the official attitude to freedom of religion. This approach can also be seen in remarks made by Dr Rónán Glynn, the then acting chief medical officer of Ireland, in October 2020, when he said that religious services were 'discretionary' and 'less important' than other forms of social activity such as education and the reopening of workplaces.
It was not always so. When the Irish Constitution was adopted in 1937, it was liberal, democratic and tolerant of religious difference at a time when Europe was beset by political extremism and intolerance of religion. The constitution gives an exalted place to religion, in particular Christianity. In the preamble it invokes the 'Name of the Most Holy Trinity' as the source of all authority. Article 44 explicitly acknowledges a right to worship, stating that 'The State acknowledges that the homage of public worship is due to Almighty God'.
Considering this legal context, one would imagine that the people making policy in Ireland would at least be open to changing the law preventing religious worship. That would be an error. Ireland is a very centralised country and the ruling class in Dublin is apparently not really interested in religion. The Dublin region has the lowest church attendance and highest level of people identifying as non-religious in Ireland.
The ruling government coalition in Dublin has a very similar outlook to the Scottish National Party, and in order to reopen churches in Scotland it took a court case mounted by Evangelical pastors and a Catholic priest from one of the poorest parishes of Glasgow, Father Tom White. They were successful and in recent weeks the law changed. A similar case is ongoing in the Irish High Court, taken by businessman Declan Ganley.
Meanwhile, the Irish police are mounting checkpoints around a rural church in County Cavan where a priest, Father Hughes, has announced he will open his church for his small rural parish. The authorities surrounding a place of prayer evoked folk memories of the 'mass rock', an isolated place where Irish Catholics sought refuge to celebrate mass and keep alive the 'faith of our fathers' away from the forces of the state.
Ireland was, as the historian Kenneth Clarke memorably remarked, one of the places where learning and art in Europe was saved by 'the skin of our teeth'. It was from rugged and isolated places like Skellig Michael, Clonmacnoise and Iona that the written word was preserved in our islands and then reintroduced in gloriously illustrated gospel manuscripts. Today in Ireland, religion is often found in such rural and isolated communities, far from powerful elites.
We are now witnessing a stirring among the faithful, as the disproportionate restrictions on worship are increasingly ignored. Perhaps once again the faithful will gather in isolated places in the face of official disapproval? And now, after a season of decline, the church may see signs of recovery – after all, Easter is the season of the Resurrection.
Lorcán Price is a barrister practicing law in Dublin and Strasbourg.
To enquire about republishing spiked's content, a right to reply or to request a correction, please contact the managing editor, Viv Regan.