'Biden was lucky to win the election'
Jonathan Allen and Amie Parnes on how Joe Biden ended up in the White House.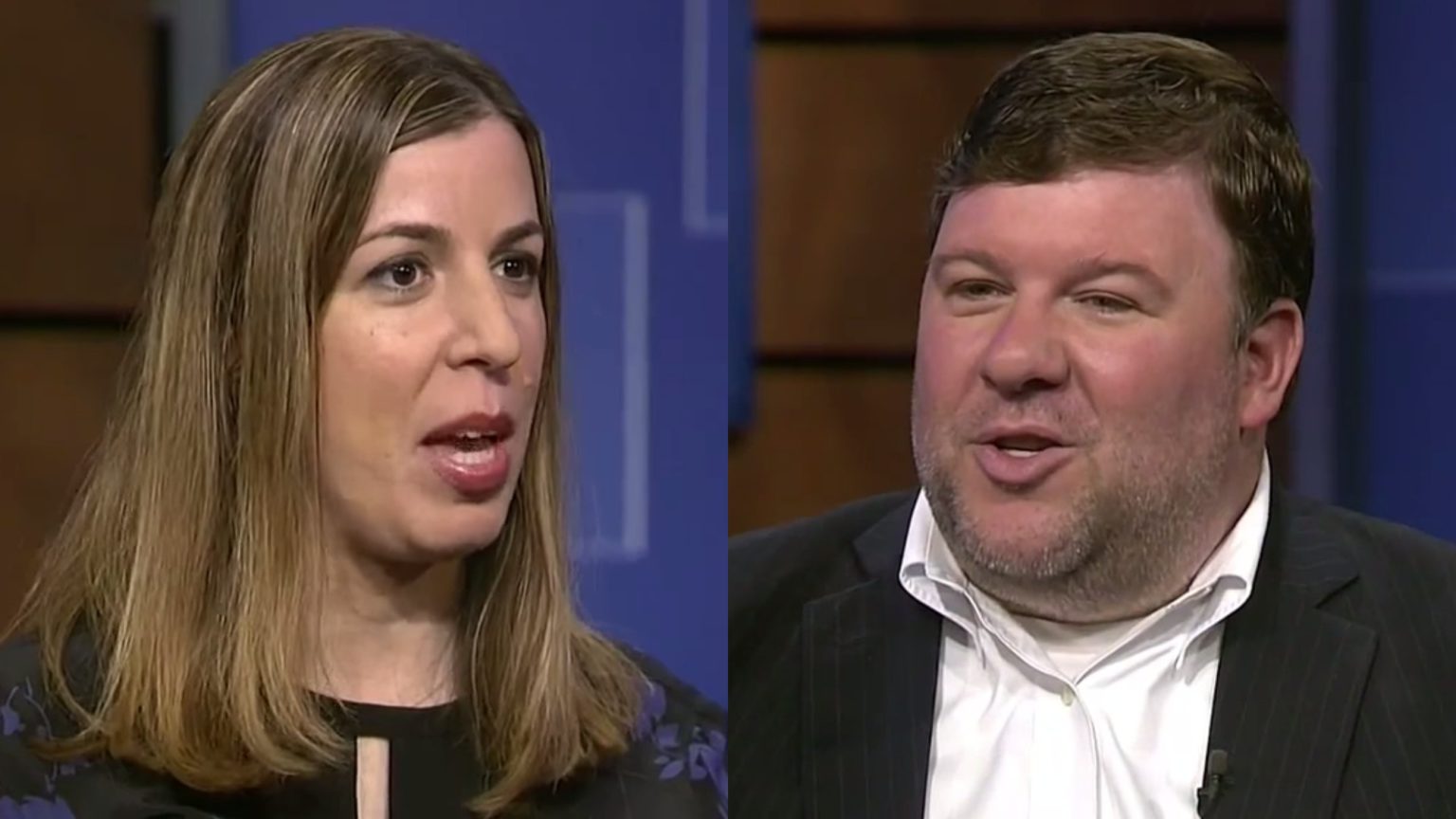 spiked: How does your book explain the outcome of the election?
Jonathan Allen: The title, Lucky, has a triple meaning. This election was a lot closer than most people thought. There were a lot of things that broke in Biden's favour and he was able to capitalise on them. But in addition to that, the Democrats were lucky to have Biden as their candidate. Most of the party establishment didn't give him much credibility. But he still got the candidacy and was able to defeat Trump. And the country as a whole was lucky that our form of government held together under tremendous duress – claims of election fraud, the storming of the Capitol, and so on.
Amie Parnes: There were many things that went Biden's way. Some were things he did, others were things that happened to him. For instance, in the primaries, Elizabeth Warren took out Mike Bloomberg at a very pivotal moment. At that point, Bloomberg was emerging as the potential centrist candidate – a position Biden wanted. Biden also got the endorsement of Jim Clyburn, the highest-ranking African-American Democrat in Congress, which had not been a given.
Then, in the election itself, Covid was the dominant news story. Biden was sidelined by it, but that was helpful for him because he is a gaffe-machine. One key Biden adviser essentially said Covid was the best thing that ever happened to Biden.
spiked: Why did Biden benefit from Covid?
Parnes: It gave him an excuse to stay at home, and to lead on that front – to say that everyone should stay at home like him.
Biden then simply allowed Trump to implode. Trump was coming up with crazy statements and ideas like injecting disinfectant as a way of fighting Covid. That allowed Biden to be a kind of leader-by-default.
spiked: If the Democrats had been facing a more competent opponent, would they have had a serious problem?
Allen: Yes. Trump was extremely good at getting his supporters out to vote. But his flaw was the degree to which he turned people off. A Republican candidate who had Trump's platform and charisma, but was a little bit more compassionate about Covid and didn't come out with things like the Covid bleach comment – basically, a less Trumpy Trump – would have been very dangerous for the Democrats.
spiked: What were the differences between Biden's campaign and Hillary Clinton's?
Parnes: The biggest difference was that Biden actually had a message. In our previous book, Shattered, we said that Clinton only had a very boilerplate, generic Democrat message. When she tried to tweak it, it didn't work – 'I'm with her' never really spoke to her supporters.That was a big part of why her campaign combusted.
Biden's message in the primaries was that he was the only one who could beat Trump. In the election, he had a unity message which appealed to a lot of Democrats. Many Democrats of all stripes were fearful of reliving what happened in 2016, so they got behind Biden right away. And his message on day one was his message on the final day – it was very consistent. Even when aides were trying to pull him to the left, he stuck to his message.
spiked: Do the Democrats have a lot of work to do now that they can't define themselves against Trump?
Allen: Absolutely. Biden's victory would have been reversed if Trump had won 43,000 more votes over three states – Arizona, Wisconsin and Georgia. In the House of Representatives, Democrats control 51 per cent of the seats. In the Senate, there is a 50-50 tie. It is difficult to think of many more evenly divided political times.
Democrats have to do a better job of figuring out how to win over people in the middle of society – and maybe even move some who lean to the right into the Democratic column over time. The answer to that lies in governing. It's less about luck, although there are externalities – who could imagine a ship getting stuck in the Suez Canal? But being in power gives you much more leverage to control the events around you and to try to win over voters than just being a candidate does. Biden's got an opportunity to do that.
spiked: Will Biden seek a second term?
Allen: Amie and I disagree on this. Every Obi Wan Kenobi becomes a Ben Kenobi. There's an older version of them that's a little more wise, savvy and crafty. My view is that Biden is running for a second term until he's not. And he said as much during a press conference the other day (not that I would take any politician's word at a press conference as the final answer). He has wanted to be president for his entire adult life. He ran three times. He will stay there for as long as he can. But if Kamala Harris is the party establishment's choice in 2024, there will be competition from within the party for her to deal with.
Parnes: I go back and forth on this issue. But I've always thought that Biden won't run again. He is already slowing down. The presidency really wears on you. He can't admit that he will only do one term, of course, because he doesn't want to be seen as a lame duck. But he campaigned on the basis that he was a transitional candidate. So I think it's four years and out – and then he will pass the torch to Kamala.
To enquire about republishing spiked's content, a right to reply or to request a correction, please contact the managing editor, Viv Regan.