Hands off Taiwan!
Neither Beijing nor Washington should be meddling in Taiwanese affairs.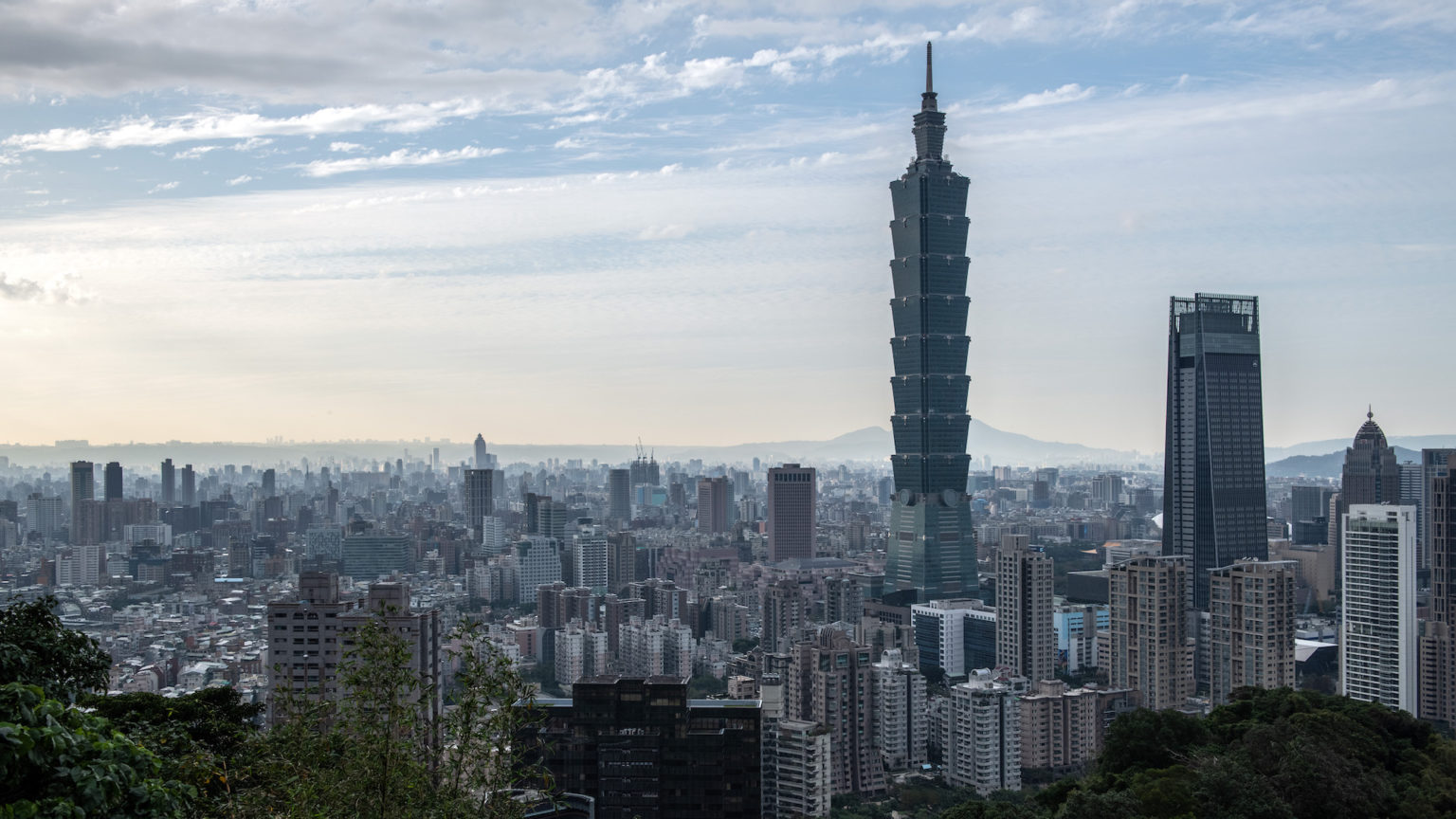 Historically and geographically, Brits don't know a whole lot about Taiwan, the Taiwan Strait and the South China Sea. But that situation promises to change fast. To get some sense of the military and diplomatic crisis that is emerging around Taiwan, let's first of all try to understand why, even without that crisis, Taiwan is set to dominate more headlines.
First, Taiwan is home to the Taiwan Semiconductor Manufacturing Company. Apart from Intel, a declining giant, and South Korea's booming Samsung, TSMC is the world's only firm to make advanced processors for chips. Indeed, it makes them to order for other chipmakers. And right now, many of the world's carmakers – Volkswagen, Toyota, Honda and, in the US, Stellantis – can't get enough chips.
TSMC has a market capitalisation of $500 billion. This year it has raised capital investment from $17 billion to $28 billion, so confident is it of buyers. It is a jewel in the crown of a modern, industrial nation with 23million inhabitants. The Chinese Communist Party and its leader Xi Jinping have many other, still bigger reasons to want to annex Taiwan. But to Beijing, TSMC can only appear as a prize worth having.
A second reason why Taiwan will be on the radar more than in the past is its performance in handling Covid-19. In April 2020, spiked upheld Taiwan for the speed, testing and rigour that marked its response to the pandemic (while expressing reservations about the level of surveillance upon which the government in Taipei had relied). But this last weekend, nearly a year later, Taiwan's health minister revealed that, soon after Covid broke out, Taiwan had relayed to officials in London his strictures about the necessity of masks, social distancing and virus containment, only for them to be effectively ignored.
In Britain and perhaps elsewhere, that is something that is likely to put Taiwan in the foreground of the inevitable inquiries that will emerge to look into Western governments' handling of Covid. After all, Taiwan looks good. In the face of Covid, its economy grew by three per cent last year, and it will go over to mass-producing its own vaccines sooner or later.
Thirdly, after the containership Ever Given ran aground in the Suez Canal, the significance of straits like those of Taiwan has come to the fore.
Just as Taiwan cannot be reduced to its success in electronic and medical technologies, so it would be foolish to exaggerate its impact on the world economy, and in particular on world trade. That said, the Taiwan Strait lies between the East China Sea to the north of the island and the South China Sea – everywhere, including the Strait itself, below that latitude. The South China Sea carries perhaps a third of the world's shipping. Taiwan runs two of the world's top 10 deep-sea container shipping lines, with a combined market share of 12 per cent. Cross-Straits trade alone gives Taiwan more than $150 billion in annual exports, and the People's Republic of China $50 billion. Taiwanese investment in mainland electronics, petrochemicals and cement has been booming.
At a width of between 180km and 130km, and a depth of 70m, the Taiwan Strait is not a pinch-point for world trade as tight or as trade-intensive as the Suez Canal, or the Straits of Malacca (also in the South China Sea). Yet as early as 2016, the European Union wanted to 'contribute to global maritime security' by 'exploring possibilities' in the South China Sea.
Since then, the Atlantic Council, an influential and hawkish think-tank based in Washington, DC, has pronounced that 'Europe's future is on the line in the Taiwan Strait'. It argues that military conflict between China and the US in the Taiwan Strait would likely wreak economic havoc upon the EU 'on the scale of the 2008 financial crisis, which inflicted a great deal of damage…. It would disrupt trade and supply chains with China, which is Europe's largest trading partner, having recently overtaken the United States. Washington would also inevitably place trade sanctions on Beijing and ask Brussels to get behind these, creating further economic trouble for Europe.'
All this is the important background to the main reason why Taiwan will be in the news. Since encountering reputational damage over Hong Kong and Xinjiang, the Chinese Communist Party has engaged in a series of rhetorical, marine and airborne manoeuvres in the South China Sea and around Taiwan. Meanwhile, the rest of the world's aircraft carriers, warships, bombers, fighter jets and worse are converging on the region. For both sides, and for the world, this is a dangerous moment.
In January, the carrier USS Theodore Roosevelt was subjected to simulated missile attacks by Chinese military aircraft in the South China Sea. In February, a second American battlegroup joined in drills. On 11 March, in the third such mission authorised by US president Joe Biden, the guided-missile destroyer USS John Finn sailed through the Strait.
All of this was done, Biden's defence secretary Lloyd Austin proclaimed, to show 'US commitment to a free and open Indo-Pacific region'.
Austin was on a tour to Japan, South Korea and India, with India more than usually incensed with China – this time over its incursions into the Indian side of the Himalayan border between the two great nations. Yet the fact that the USS Ronald Reagan is anchored at Japan, and that, in a major war, China might want to strike a number of US forward bases in Japan, doesn't form the only set of complications that surround Taiwan.
A German frigate is bound for the South China Sea, for the first time in nearly 20 years. France, too, is involved. In 2019, for the first time, it sent a warship – the frigate Vendemiaire – through the Strait. In February, a French nuclear-powered attack submarine completed a mission in the South China Sea.
Inevitably Boris Johnson has wanted to play a hand. In May he will cheer the £6 billion HMS Queen Elizabeth off to Taiwan. The Royal Navy carrier will head a taskforce of allied ships, is expected to perform joint exercises with the navies of the US and Japan, and could end up sailing through the Strait of Taiwan.
The British expeditionary force has been widely questioned. Its 'ultimate mission', one rightish tabloid worried, had 'yet to be clarified'. Others fret that carriers are old hat, and HMS Queen Elizabeth a possible sitting duck.
The situation is already not pretty. The Chinese Communist Party's success in isolating Taiwan in globalist institutions such as the World Health Organisation has now been followed by the persistent sound of sabres being rattled – including exercises around the Pratas Islands, a 240-hectare atoll south west of and administered by Taiwan, and exercises that make fighter pilots based on the Taiwanese island of Penghu, which lies in the Taiwan Strait, scramble for their planes.
What is there left to say in this complicated situation? The CCP's meddling and threatening posture towards Taiwan will not do it any favours. In elections held early last year, the Democratic Progressive Party (DPP) won decisive popular backing for preserving democracy against Beijing's plans. That is the way forward for the people of Taiwan, and the youth there know it.
At the same time it is not too cynical to suggest that Biden and his secretary of state, Antony Blinken, are only really rallying round Taiwan to show everyone else – not just Beijing – that 'America is back'. Do Taiwanese citizens stand to reap untrammelled benefit from such a generous posture? That seems unlikely.
So it's all very well for Taiwan's president Tsai Ing-wen to delight in upgrading about 40 American-built F-16 fighters and getting another 100 done up by 2023, a year ahead of schedule. She's making a mistake. In any war with Beijing, it would be foolish for Taipei to rely on Joe Biden, and even upon his weapons.
There is not much most of us can do. But we can be sure that neither Beijing, Washington nor London has the interests of ordinary Taiwanese people at heart, or the capability really to defend those interests. The future of Taiwan could be very bright. It must be decided by the Taiwanese, and the Taiwanese alone. To all outside parties, we must say: Hands off Taiwan!
James Woudhuysen is visiting professor of forecasting and innovation at London South Bank University.
To enquire about republishing spiked's content, a right to reply or to request a correction, please contact the managing editor, Viv Regan.