Taiwan: how to manage a pandemic
The spread of Covid-19 has been suppressed without shutting down social and economic life.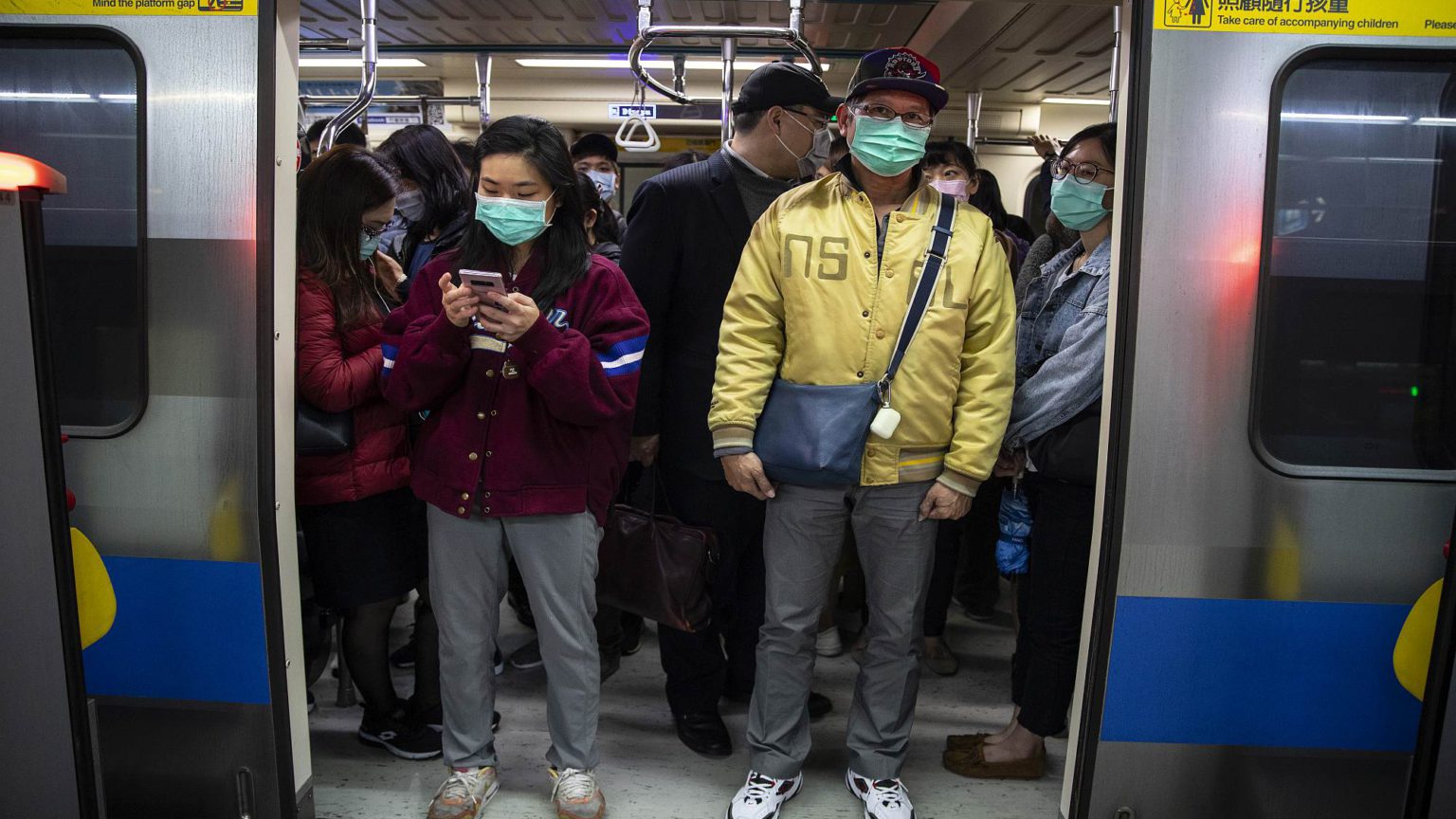 Eighty-one miles from the People's Republic of China lies the island of Taiwan, officially known as the Republic of China. It is a small island but, with a population of over 23million, it is densely populated. It recorded its first case of Covid-19 in mid-January. Since then, there has been no nationwide social-distancing or stay-at-home orders imposed on the vast majority of Taiwanese people. Yet, as of 27 April, Taiwan has just 429 confirmed cases of Covid-19 and six deaths.
Taiwan's response to the pandemic is worth looking at in detail. It shows to the rest of the world that it is possible to protect people from a new virus without shutting down social and economic life.
Crucially, Taiwan's government took the threat of a pandemic seriously very early on. It heard in late December from members of the Wuhan Institute of Virology in China that seven people had been admitted to intensive care in Wuhan with 'severe pneumonia'. Six of the seven had been working at the same seafood market. From this point, the authorities began inspecting incoming flights from Wuhan. On 31 December, Taiwan's authorities contacted World Health Organisation officials and said they had evidence of human-to-human transmission of the novel coronavirus. The WHO ignored them and maintained there was no evidence of human-to-human transmission of the novel coronavirus.
Nevertheless, the willingness to take the threat seriously meant that when Taiwan recorded its first case of Covid-19 on 21 January, it was already prepared. The government had already 'put the key into the ignition' of its Central Epidemic Command Centre (CECC), which has the political authority to coordinate across government departments, on 20 January. Now, with the first recorded case, the CECC moved into action. On 24 January it announced a temporary ban on the export of face masks. By March, it was producing 10million per day.
By 21 March, Taiwan had imposed a 14-day quarantine on all inbound travellers from the 101 countries acknowledged to be infected. Taiwan's medical professionals, teachers and students were banned from overseas travel until July.
The proactive strategic testing at airports was central to Taiwan's ability to deal with Covid-19. Arrivals were tested on the plane before disembarking, and received medical questionnaires on their smartphones asking them about symptoms while waiting at the gate. This kind of data collection, although illegal in many countries, allowed state actors and the bureaucracy to deal with a potential disaster in a rapid and highly effective way. And it meant that the private sector could get on with business.
In many ways, Taiwan owes its high level of preparedness to its experience of the SARS outbreak in 2003, when it struggled to contain the virus. Indeed, it was the last country to be removed from the WHO's list of infected areas. In response, the Taiwanese government set up the CECC, and, as a result, was able to cope comfortably with the swine flu epidemic in 2009, and the upsurge of Dengue fever in 2015. Like a thermometer, the CECC is used when needed, and cleaned and stored away when not.
The CECC has not been averse to deploying social-distancing measures. But its deployment has been surgical and light-touch, rather than indiscriminate and heavy-handed. For instance, for this year's Qingming public holiday, also known as Tomb Sweeping Day, the CECC sent out two text messages. The first advised social distancing and was sent to mobile phones near 11 specific scenic areas. 'When visiting crowded scenic spots during the Tomb Sweeping Day weekend', read the first text, 'please keep a social distance of at least 1.5 metres indoors and one metre outdoors, wear a mask and wash your hands frequently. Please wear a mask and seek immediate medical attention if you are feeling ill and call 1922 for inquiries.' A second message was sent to phones south of Pingtung County's Nanjhou Township, telling people to avoid scenic areas around Kenting.
On 25 March, the CECC recommended the cancellation of mass gatherings of 100 or more people indoors and 500 or more outdoors. But health minister Chen Shi-Chung left it to the discretion of event organisers to make their own judgements and act accordingly, with no risk of being fined.
Central to theTaiwan's management of Covid-19 has been its data-management system. The authorities integrated people's travel history with their health records into one digital database. Those who tested positive for COVID-19 were first texted and ordered to self-isolate. They were then seen by a healthcare visitor. The authorities used smartphone GPS data to check whether those self-isolating were abiding by the measures, and would text fine warnings to anyone violating them. If someone who tested positive for Covid-19 developed symptoms, they were hospitalised.
The authorities tested for fever, taking temperatures chiefly at airports, then in workplaces, public buildings, schools and metro systems. But testing has not been widespread. As of 20 April, just 55,000 people have been tested. Taiwan's vice-president and epidemiologist Chen Chien-jen pointed out that large volumes of tests were only needed when sources of infection could not be traced. The CECC told the Taipei Times that only high-risk subjects are being tested for COVID-19. These are 'divided into two groups: those who have come in contact with foreigners who had respiratory symptoms and a fever; and people with pneumonia or who have a fever and respiratory symptoms after returning from countries for which the highest level of travel advisory has been issued'.
Taiwan has not escaped economically unscathed. There has been an economic slowdown. But schools have remained open, shopping malls have been relatively busy, and vast swathes of economic and social life have carried on as normal. In fact, demand for electronic goods surged by 23.8 per cent during March, thanks to sustained demand from Europe, the US and China.
The Taiwanese approach, involving data collection and GPS tracking, poses problems for Western democracies from a civil-liberties perspective. But then again, given so many of us have now experienced lockdowns and widespread restrictions on our freedom, such civil-liberties concerns seem moot.
Taiwan's ability to manage the Covid-19 outbreak has been impressive. It has controlled its borders and has moved testing resources quickly to transport hubs. It has monitored citizens' movements and health, prioritised the most at-risk groups, and, where necessary, intervened to protect them. And it has done all this while preserving some degree of social and economic freedom. It's an approach from which other nations could well learn.
Stephen J Roberts is a researcher who lives in south London.
Picture by: Getty.
To enquire about republishing spiked's content, a right to reply or to request a correction, please contact the managing editor, Viv Regan.