China is weaponising wokeness
The CCP – oppressor of the Uyghurs – has accused the US of 'systemic racism'.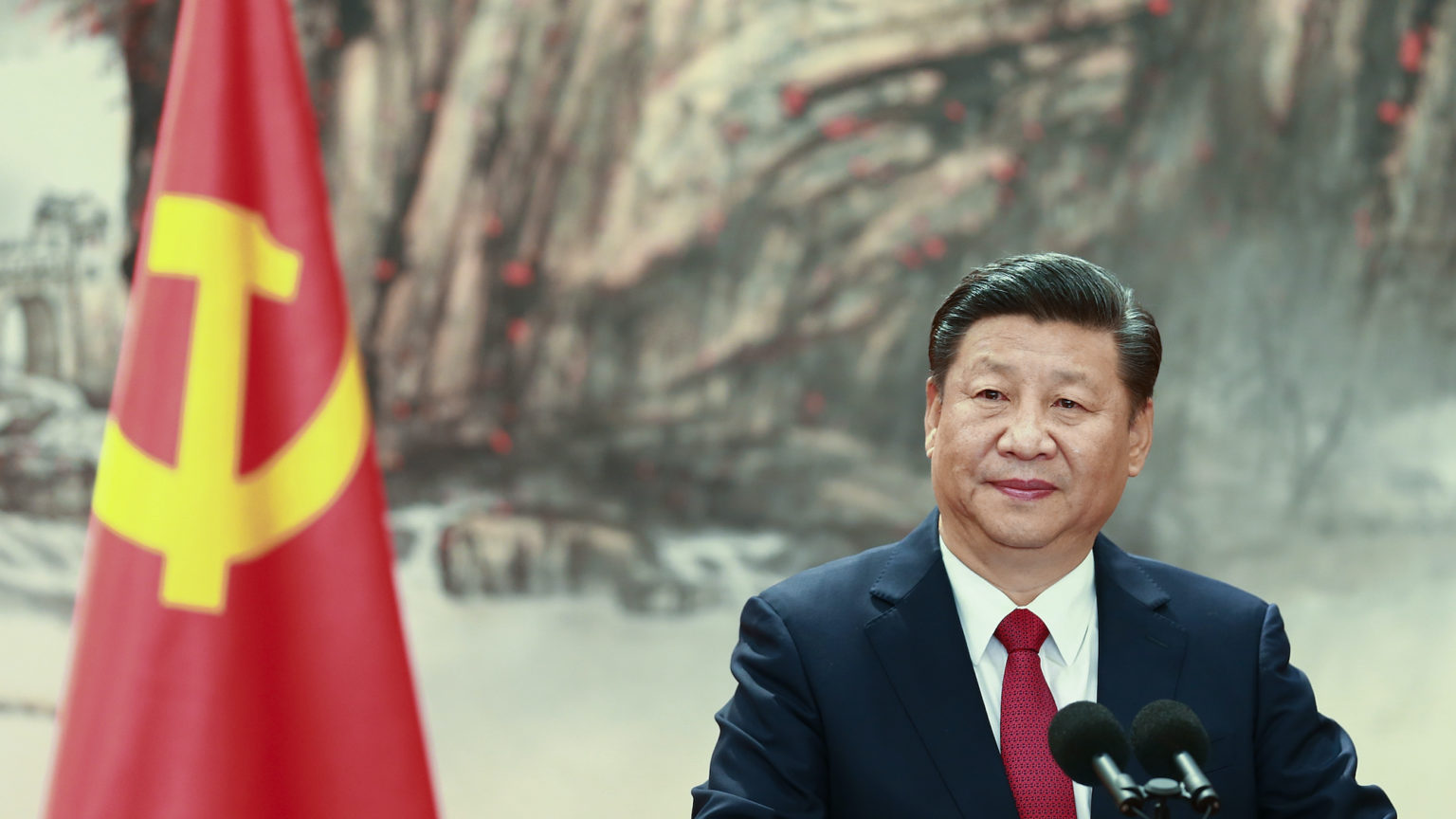 It's 2021 and the Chinese regime has started lecturing the US on racism and injustice. Yes, that's the same Chinese regime that has put a million Uyghur Muslims in re-education camps.
Beijing has released a new report on supposed human-rights violations in the US. It opens with a quote from George Floyd – 'I can't breathe!' – and goes on to state that 'racism exists in a comprehensive, systematic and continuous manner' in the US. According to the Chinese government, ethnic minorities in America have been 'devastated by racial discrimination'.
This may sound like the kind of thing you'd hear from your average social-justice warrior – but it has become a familiar refrain in Beijing. China recently used this line to attack Five Eyes – the intelligence alliance comprising the US, the UK, Australia, Canada and New Zealand. That font of honest truth, the Chinese state paper Global Times, accused alliance members of forming 'a US-centred, racist, and mafia-styled community'. It decried this as a 'racist axis aimed at stifling the development rights of 1.4 billion Chinese', due to its efforts to contain China.
The CCP-run Global Times used similar language last month when declaring that 'white supremacy' lies behind the West's supposed failure 'to accept that China has done a better job' of dealing with Covid:
'When they see the different results of China's and [the] West's Covid-19 fights, their psychology of racism [is] further instigated… After the Covid-19 outbreak, the US-led Western countries have become more and more like a racist gang. They have been boasting about their so-called human rights and equality, but they have not made any progress over the past century, and have even shown an obvious retrogression.'
China accused the US of systemic racism at a UN human-rights session last year, too. Beijing was joined in this by representatives of other nations, such as Russia, Venezuela and Iran. Another CCP mouthpiece, China Daily, lapped it up, quoting Shu Zing, a scholar at Chongqing's University of Political Science and Law: 'The whole world has been hit by two "viruses" – the Covid virus [which] originated in nature, and the global racist virus, [which] originated in the US.'
The hypocrisy is staggering. But as Josh Glancy has put it in The Sunday Times, 'social justice' types have shone a light on America's 'woke spot'. Identity politics, he argues, 'is so steeped in self-abasement that it might actually prove a useful tool' for China's attempt to surpass the US.
So many of our institutions buy into woke politics and are willing to spread the narrative of white, Western evil. Almost every corporation, politician and arm of the state has given credence to woke assumptions, especially around race. The idea that Western societies are riven with white supremacy is now accepted uncritically by many Western elites.
China's woke-washing tactics are not entirely new, of course. During the Cold War, for example, China and the Soviet Union attacked the US over its disastrous record on race. In the era of the civil-rights struggle and the battle against segregation, these attacks had a lot more merit. Many Western radicals became devout Maoists, including many anti-racists and black radicals. Civil-rights activist Robert F Williams famously moved to China at the behest of Chairman Mao.
Today, few Western radicals take inspiration from the CCP, and none of any note follow Xi Jinping. But what has really changed since the Cold War days is the explosion of the West's culture war. Back in the 20th century, even when there actually was widespread institutional racism in the US, America's leaders did not take the knee to activists accusing them of racism. Now, however, a malaise has set in.
When China accuses the US of systemic racism, Joe Biden and Co can can't deny the core accusation, as it is one they make themselves.
Given the current trade tensions, we should expect China to try to paint the West in a bad light. It is unusual, then, for the West to give it such an open goal. Donald Trump was surely right when he said that China 'laughs' at the US culture war: 'When China looks at woke, they see the biggest problem we have is Dr Seuss… in the meantime, they're building factories.'
But as Beijing laughs at our petty squabbles, it is also attempting to destroy the Uyghur people in Xinjiang. It has herded a million Uyghurs into camps, where it is brutalising them and attempting to rid them of their culture. The reports coming out of the camps are truly grim: rape, torture and much else besides. An entire ethnic group has been dehumanised.
China may accuse the West of systemic racism all it wants. But we only have to look at what is going on over there to see the real meaning of the term – and to realise how lucky we are.
Paddy Hannam is editorial assistant at spiked. Follow him on Twitter: @paddyhannam.
To enquire about republishing spiked's content, a right to reply or to request a correction, please contact the managing editor, Viv Regan.