Stop blaming Covid's impact on racism
BBC One's Why is Covid Killing People of Colour? mistakes cynicism for insight.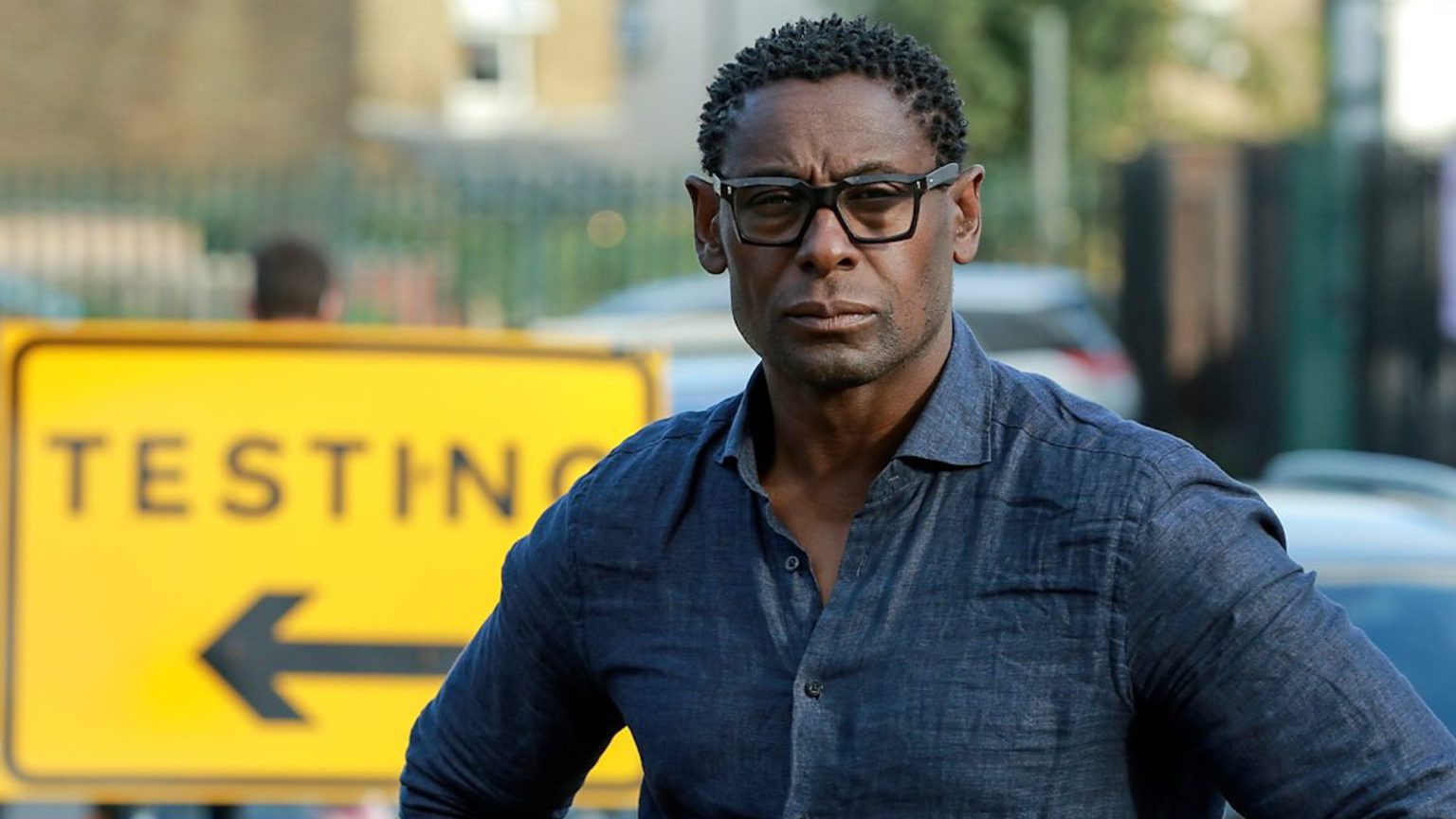 BBC One's Why is Covid Killing People of Colour? has a simple answer to the question of why Covid-19 has had a disproportionate impact on British black and Asian people: it is because of systemic racism.
It started as it meant to go on, with presenter David Harewood (of Homeland fame) visiting Northwick and St Mark's hospitals in north London. A doctor explained that it was not white patients entering these hospitals' intensive-care units with Covid, but rather black and Asian patients who, typically, suffered one or two minor health issues like high blood pressure or diabetes. These patients, he says, would soon find themselves fighting for their lives. 'How could an illness discriminate like this?', asks Harewood.
Dr Guddi Singh, a paediatric registrar at Guy's and St Thomas' hospital, and one of the presenters on BBC Two's Trust Me, I'm A Doctor, provides the extra detail. She says there are three key factors at work here. First, a greater proportion of black and Asian people work in the key-worker jobs that are most exposed to the virus . Second, many black and Asian people live in cramped housing in poor areas. And, third, the root cause of all this is deeply entrenched, systemic racism.
To arrive at this conclusion – that systemic racism is the root cause of Covid-19's disproportionate impact on people of colour – Singh and Harewood have to efface the fact that it is class, and not race, that is key to people's occupation and living conditions. To do this they compare the impact of Covid on what are essentially working-class people of colour with the impact it has had on white people of all classes. This successfully obscures the impact of Covid on working-class white people.
About halfway through the documentary, however, Harewood momentarily veers slightly off script, seemingly attributing health outcomes to class rather than race. This arrives when he meets the mother of black nine-year-old Ella Kissi-Debrah, who died in 2013 from an asthma attack caused by traffic pollution. Standing beside London's busy South Circular road, Harewood reflects: 'If you're living in a deprived area – and this is whether you're black or white – you're going to be breathing in polluted air which is going to have a direct impact on your health conditions.' There's a pause. Off camera, we hear a man – the director perhaps – saying 'and minorities sadly live in these areas'. Harewood takes this as his cue to get back on script: 'Well, you know, the thing I've learnt on this journey so far is that if you're from a black or minority community you're going to be living in a deprived area – that's just a fact.'
From that point on, the documentary moves at pace toward its racialised conclusion. It mentions other health conditions more prevalent in black and Asian communities than in white communities, and attributes it all to systemic racism. There is no time to explore why specific health conditions are as likely to be caused by genetic differences as social conditions. No time to ask why African Caribbean people are more prone to high blood pressure but less prone to coronary heart disease. No time to ask if systemic racism is really the cause of all differential health outcomes.
Which is a huge shame. People of colour's distrust of institutions, from education to healthcare, is deepened by documentaries precisely like this. Take the fact that British African Caribbean people are more likely than white people to be diagnosed with mental illness, sectioned, forcibly restrained and placed in seclusion. A decade ago a study found that black people were so aware of the charge of race discrimination in mental health that it was creating its own feedback-loop – a self-fulfilling prophecy – resulting in black mental-health patients only presenting for treatment after spiralling untreated into an advanced state of crisis.
But there's no depth or analysis here. All we are left with is Harewood's unequivocal conclusion: 'I would say [Covid's impact on people of colour] is a clear example of systemic or structural racism.'
Why is Covid Killing People of Colour? is a missed opportunity. It even breezes past one of the most potentially fruitful lines of inquiry into why Covid has had such a terrible impact on certain sections of British society – namely, the role of vitamin D, the immunity-boosting compound we derive mainly from sunlight. Harewood asks a doctor conducting research into vitamin D about its role. He tells Harewood 'it's going to be one part of the puzzle'. But the issue of Vitamin D is then swiftly forgotten.
Yet there is evidence emerging that its role may be significant. A Spanish study came close to proving how depleted vitamin D levels play a pivotal role in Covid-19 death rates. In the study, 50 patients with the virus received a high dose of vitamin D, while another 26 patients did not. Half of those who were not given vitamin D ended up in intensive care (two later died). Just one patient from the 50 given vitamin D needed intensive care (he or she recovered and was later discharged).
A lack of vitamin D may at least help explain why so many black and Asian healthcare workers, despite not being socio-economically disadvantaged, were hit so hard by Covid. As consultant physician and gastroenterologist David Grimes put it, 'It was obvious that these doctors had just one factor in common, a melanin-rich skin'. This is important because darker skins require more sunlight to obtain minimum levels of vitamin D.
We now know that a group of Asian doctors from the British Association of Physicians of Indian Origin (BAPIO) were so worried about the role of vitamin D that they sent a communication to all black and brown doctors working in England and Wales. BAPIO urged these doctors to consume 3,000 units of vitamin D a day following an initial 'loading dose' of 100,000 units. A sense of urgency about D3 intake flashed across black and Asian doctor networks. Within the first two weeks of May, deaths among this group of doctors fell away to zero.
Of course, the role vitamin D deficiency plays in the severity of Covid infections remains uncertain. But it is no less uncertain than the role 'systemic racism' plays in the severity of Covid infections. Not that the makers of Why is Covid Killing People of Colour seemed to care. But just asserting, as they do, that more people of colour are dying of Covid than white people because of systemic racism does not make it true. It simply encourages cynicism and distrust.
Picture by: BBC / Twenty Twenty Productions.
To enquire about republishing spiked's content, a right to reply or to request a correction, please contact the managing editor, Viv Regan.