Have we forgotten the Brussels bombings?
Belgium suffered its deadliest ever terror attack five years ago today. But no one seems to care.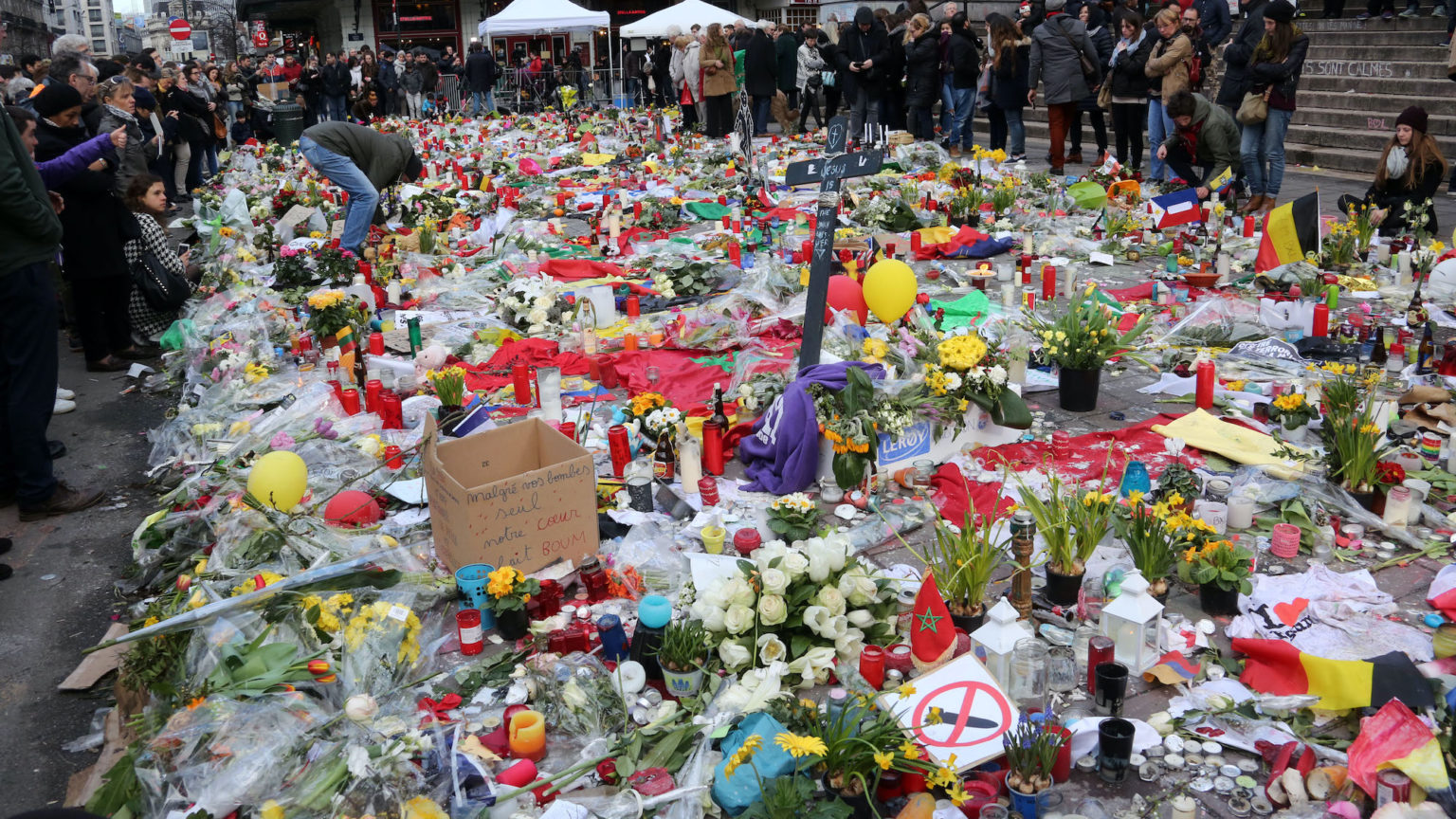 Today is the fifth anniversary of the deadliest terrorist attack in Belgian history – the Brussels bombings.
On 22 March 2016, 32 people were killed and more than 300 were injured by three coordinated suicide bombings in the Belgian capital, two of which involved nail bombs. The attacks took place at the city's airport and a metro station. ISIS claimed responsibility for the attacks, which were carried out by the same terrorist cell that conducted the horrific 2015 Paris attacks.
But you'd be forgiven for having no idea that the anniversary is today. There has been next to no press coverage of it in the UK. Not for the first time, a brutal Islamist terror attack has largely been forgotten.
More recently, three men were killed and three more were injured by an Islamist in a park in Reading last year. The first anniversary of that attack is approaching as well. Given the Reading attack quickly faded from memory last year, it seems unlikely we will hear much about that grim anniversary either.
Why do we seem to forget about these monstrous acts so quickly?
First, there is the dodgy assumption that even discussing Islamist terrorist attacks will sow division and fear – that it will alienate Muslim communties and inflame anti-Muslim hatred. Here, commentators reveal their low view of both Muslim communities and broader society. Muslims are essentially lumped in with Islamists, while everyone else is painted as a pogrom-in-waiting, incapable of distinguishing between terrorists and their fellow citizens, and always on the verge of racist violence.
Secondly, there is a tendency to de-politicise Islamist terrorism – to see it as a symptom of Western foreign policy, or domestic resentments bred of racism and Islamophobia. The idea is that Islamists almost know not what they do, that their barbaric attacks are the inevitable consequence of social and political forces outside their control.
The upshot of all this is that a political movement that has slaughtered hundreds of people across Europe in recent years is downplayed. We treat these attacks almost like natural disasters – as horrible, senseless things that just happen from time to time. We are expected merely to mourn the dead and move on.
We should refuse to do that. Otherwise we will never be able to grapple with, understand and stand up to the terrorists' murderous ideology. And that would mean failing those who have lost their lives to it.
To enquire about republishing spiked's content, a right to reply or to request a correction, please contact the managing editor, Viv Regan.