We must refuse to live in fear
Making misogyny a hate crime would be a disaster for women's autonomy.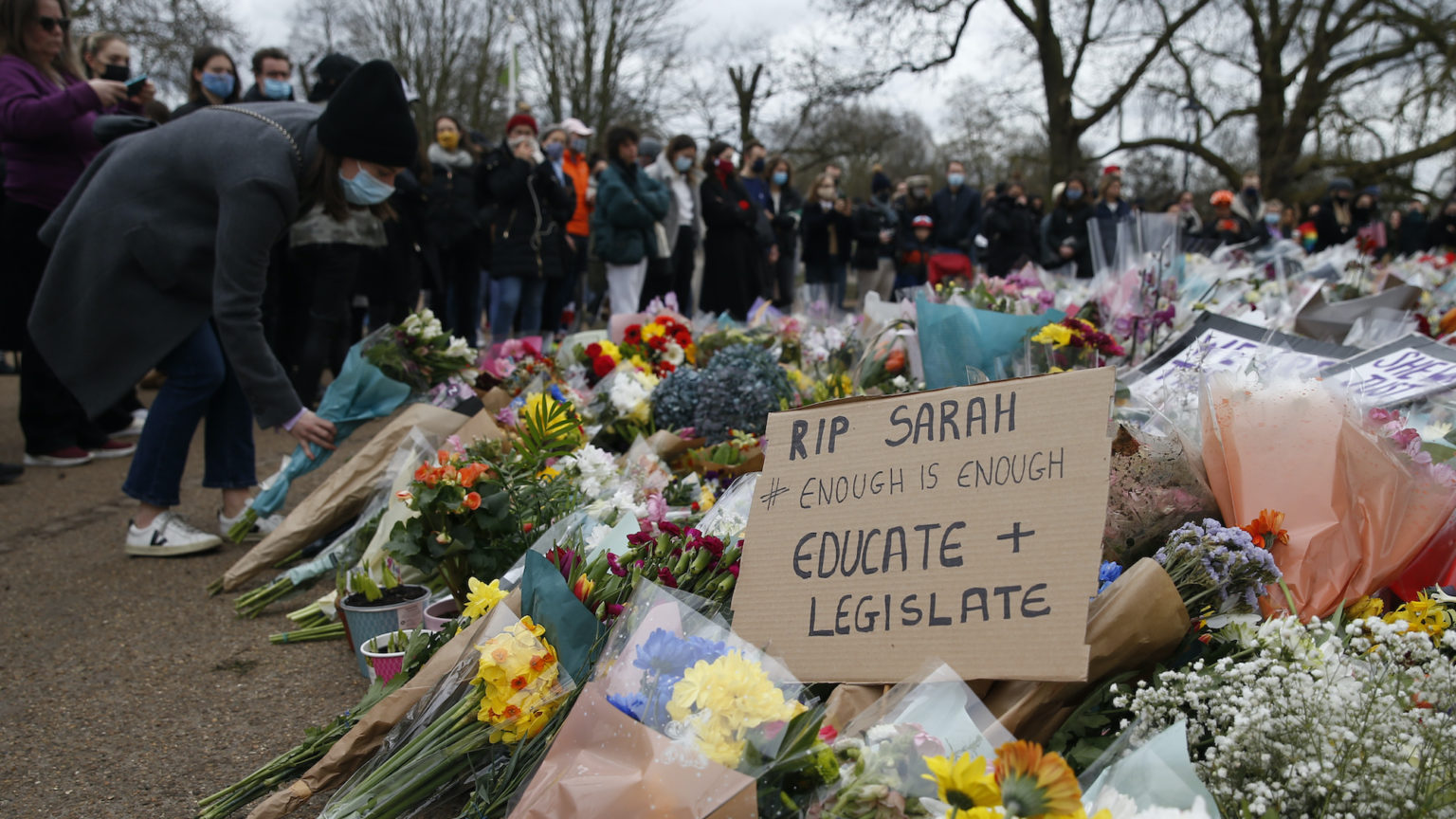 Misogyny is an 'ongoing blight' on society, according to the BBC. Blight is an interesting word to use – the idea that hatred of women is a fungus eating away at the insides of men, gradually taking over and driving them to make ruinous decisions, seems to be commonplace now. Men are innately filled with hate towards women, we're constantly told. And the only hope we have is to put them through training to control this hatred, and to pass laws to deal with the blight once it reaches the surface. The government has now announced that police will record misogyny as a hate crime – forces will be asked to identify acts of violence which are motivated by 'hostility based on sex'.
Like the murder of George Floyd, the brutal alleged killing of Sarah Everard has had huge political ramifications. It is understandable that so many women shivered at the news that she had gone missing – we have all felt fearful about our chances of ending up like Sarah. When out at night, women are told from a young age to keep an eye on their shoulder in case of danger. Despite the fact that it is statistically highly unlikely for women to be kidnapped and murdered, many of us still won't listen to loud music on lonely streets, or will carry our heels in our handbags on the walk home in case we need to run.
Who is at fault for this often irrational fear? Perhaps it's our parents who warned us about real-life bogeymen on street corners. Perhaps it's because many of us will have had uncomfortable exchanges with blokes, sometimes drunk, sometimes not, pushing the boundaries when we're out alone. Or perhaps it's because expressing and giving in to fear has become something of a virtue when it comes to women's politics. Rather than instilling confidence in women's ownership of public space from 3pm to 3am, many of those claiming to want to stop the 'blight' of misogyny now assert that the only way in which women can be safe is to give in to their fears.
In 1977, in response to the serial assault, rape and murder of women by the Yorkshire Ripper (Peter Sutcliffe), women took first to the streets of Leeds, and then across the country, to 'reclaim the night'. This was a time when police officers were blaming Sutcliffe's victims for putting themselves in danger for how they dressed or for their behaviour, and were telling all women to stay indoors. These brave women, by marching in the dark, demanded freedom from fear.
The response to Everard's murder has been markedly different. Instead of asserting that women should be free to engage in public life without fear of violence from men or restriction from the authorities, many seem to want laws based on the idea that women should live in a state of perpetual terror. This is what making misogyny a hate crime suggests – that women do (and should) live in fear of male hatred.
In the wake of Everard's murder, the demands for new crimes have been mounting. There have been calls to make street harassment a crime (originally suggested by Carrie Symonds' best friend Nimco Ali). Some want to strengthen Clare's Law, which would make it easier for women to search for their partners on a crime database. Some have even suggested a curfew on men. And in response to demands from campaigners and protesters to 'make women safer', the government has announced extra funding to station undercover police officers in pubs and clubs, as well as in the streets surrounding them, to keep an eye out for women in trouble. Nightclubs will be turned into creches – no woman will ever be able to sneak off to the smoking area for a drunken kiss without the watchful eye of a secret copper.
Over the past decade, almost 1,500 women were murdered by men – most by partners or ex-partners in their home, a small handful by strangers on the street. In her lifetime, almost every woman will have some kind of negative experience with men – be it sexist comments, being made to feel uncomfortable, or worse. What those calling for greater surveillance of women's private lives – from police intervention via hate-crime laws to literal chaperoning on nights out – get wrong is to conflate the most horrific crimes with bad experiences. Pretending that women live under an 'epidemic' or 'blight' of misogyny does nothing for women's freedom. It certainly doesn't stop rape or murder. Those who commit such crimes are doing so in the full knowledge of what their actions mean – waxing lyrical about the need to educate men won't help.
Instead, instituting these kinds of laws cements the idea that women are indeed more vulnerable, more weak, more in need of protection than men who are innately freer, fiercer and more independent. It takes our worst nightmares that we'll end up like Everard and presents them as reality, rather than asserting the fact that women should refuse to change our behaviour or our sense of ourselves in the face of threats from murderers or sexist creeps.
The reason some men feel capable of harming or threatening women is that they see us as less deserving of the freedom and autonomy they afford themselves. By suggesting that all men hate women, that all women are in danger from men, we give in to the prejudices and fantasies of those few who would seek to hurt us. We also damn half the population as succumbing to some kind of imagined determinism – it's insulting and wrong to suggest that all men are somehow complicit in the actions of an abusive few. Making misogyny a hate crime writes into law that women cannot handle public life without the watchful eye of the state. This is not the politics of freedom; it is the politics of fear.
To enquire about republishing spiked's content, a right to reply or to request a correction, please contact the managing editor, Viv Regan.