Universities need to stop policing people's tweets
A PhD student was investigated by his university for expressing gender-critical views on social media.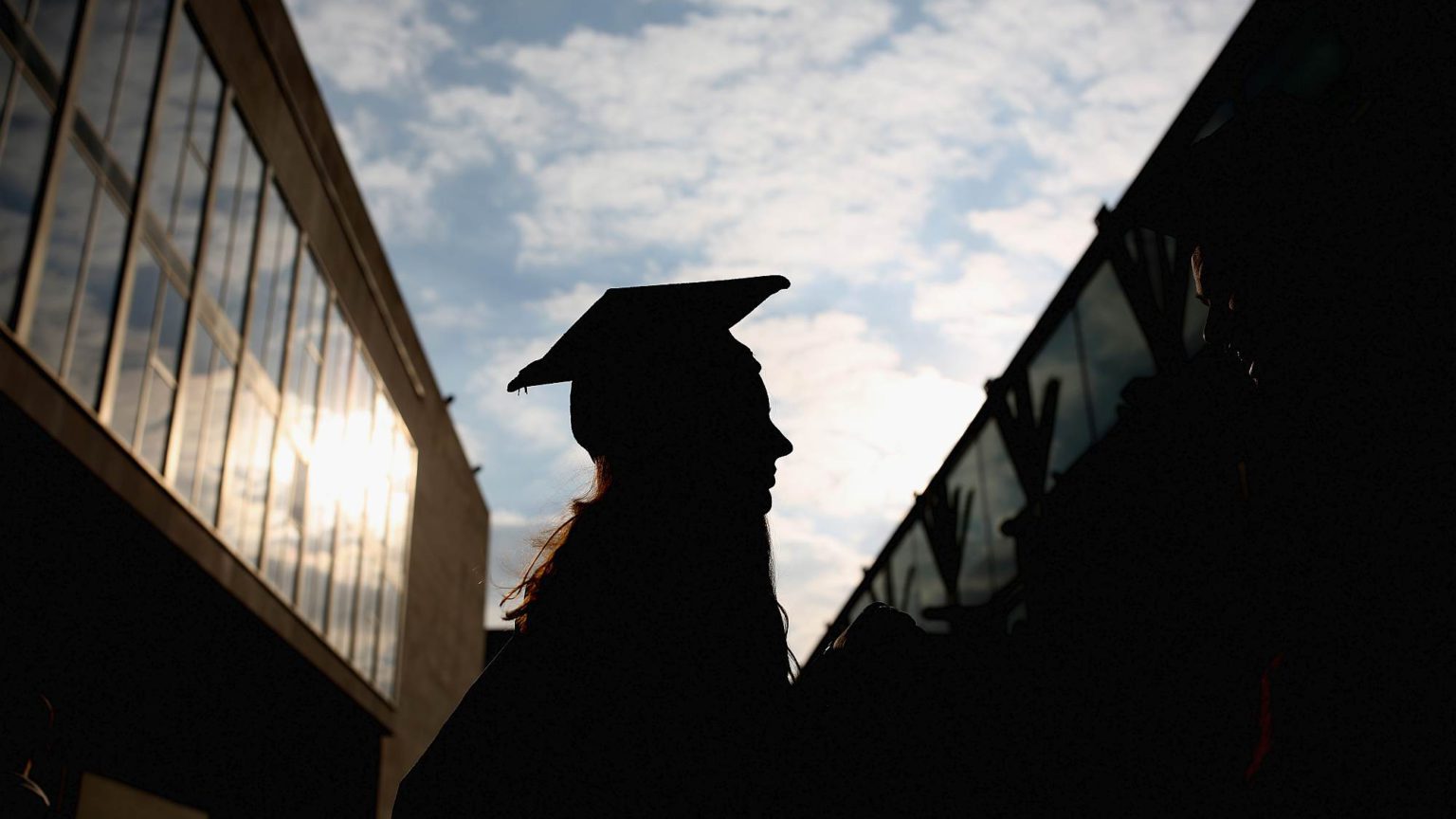 When we say there's a free-speech problem in our universities, defenders of the status quo deny there is any problem. But if you want a clear-cut case, then look no further than events reported last week from the University of Huddersfield.
Jonny Best is an established musician and performer. A few years ago, he enrolled for a PhD at Huddersfield as a mature student, agreeing to do a bit of teaching as well. But Best was also an active gender-sceptic. On Twitter and elsewhere, he suggested, for example, that transgender ideology had no place in schools or public institutions; that it had become the norm in the academic world, to its detriment; and that Graham Linehan, scriptwriter for Father Ted, deserved praise for expressing his unfashionable views on the subject. In addition, he wrote a piece on Medium in 2018 (now deleted) asking inconvenient questions about the de-platforming of Julie Bindel, another gender-sceptic, at Leeds University.
In 2019, this caught up with him. A formal complaint about his 'transphobic behaviour' reached Huddersfield. This was not from anyone directly affected – the anonymous complainant apparently feared some unparticularised victimisation. The complaint cited the university's social-media and trans-equality policies, insisting that the views Best advocated on Twitter and on Medium fell foul of both. It demanded action, ending with the disconcerting words 'we can't treat these views as just a difference of opinion'.
An investigation ensued. After some months the charge was eventually dropped. But that was not the end. Best had, to the university's annoyance, made the investigation public (redacting names). This led to four new charges: 'sexual, homophobic, racial or other unlawful harassment', bringing the university into disrepute, and creating a 'humiliating or offensive environment'.
But Best has since successfully appealed, largely because of blatant procedural failings. He has now been awarded the not very generous sum of £800 by the Independent Adjudicator for Higher Education for his trouble.
Jonny Best is lucky. Indeed, he is now teaching piano improvisation at Huddersfield, which says a good deal for his forgiving nature. But this episode still leaves a nasty taste in the mouth.
First, the complaint was not only anonymous – not unusual in woke academia – but incredibly wide-ranging, amounting essentially to an assertion that any expression of the views he held needed to be forbidden entirely. Also, in the best Maoist manner, the complaint promoted guilt by association: Best had done wrong because – shock, horror! – he 'positively associates and agree[s] with' Graham Linehan, a 'vocally transphobic individual'. For a university to put a student through the mill for expressing views of this kind, shared by large numbers of people, and for mere association with a holder of heterodox views, is a disgrace.
Secondly, Huddersfield's speech rules are, to put it bluntly, incredibly authoritarian. Its free-speech policy is as restrictive as you can get. It grudgingly accepts an obligation to allow people to say what they think, but then forbids as much as possible, including material that makes people 'fearful' or 'apprehensive'.
Huddersfield's social-media policy is even worse. It forbids students from saying anything, in private or otherwise, that hurts people's 'privacy and feelings' or that 'could be construed as discriminatory' (presumably whether it in fact is 'discriminatory' or not). It also apparently empowers the university to tell a student to remove any post it deems to be bad for its reputation.
The trans-inclusionary policy is similarly restrictive. It bars not only 'derogatory remarks or belittling comments' (wide enough), but any and all misgendering, omitting trans people from conversation, or displaying or circulating any 'transphobic' image or literature.
And, of course, note a further thing. Though Best was eventually vindicated, this was on procedural grounds only. The rules he is alleged to have broken remain in place. The only means of complaint against them would probably be an extremely troublesome and expensive judicial review.
This seems to suit Huddersfield just fine. A Huddersfiled spokesman said the university remains 'committed to equality, diversity and inclusion' and will 'rigorously investigate claims of discrimination' in future. This suggests the university is more interested in appeasing identitarian interest groups than in acknowledging where it had gone wrong in trying to curtail free speech. The message is clear: if you're thinking of emulating Jonny Best's behaviour, next time we'll get the procedure right.
The government now plans to beef up protections for free speech on campus, and not before time. Its project includes instituting a free-speech champion, conditioning universities' registration and funding on respect for free speech, rewriting academics' contracts to protect their right to say what they like on campus without fear of sacking or non-promotion, and empowering students and academics to sue for damages if their right to speech is wrongly curtailed. This is a good step: especially the setting up of a free-speech champion, and the potential liability in damages, which ought to concentrate the mind of the new breed of university administrator-cum-captain-of-industry who looks on his institution as a profit centre.
But it probably doesn't go far enough. The Huddersfield case involved speech that was off campus. Students and academics need the right to say what they like outside the university, too. Education secretary Gavin Williamson would do well to prove any proposal he makes against a simple criterion: will it effectively prevent a repetition of this debacle? If his ideas don't pass the 'Huddersfield test', then he needs to come up with some that do.
Andrew Tettenborn is a professor of commercial law and a former Cambridge admissions officer.
To enquire about republishing spiked's content, a right to reply or to request a correction, please contact the managing editor, Viv Regan.