Fukushima 10 years on: why it was wrong to panic
The Fukushima disaster was overhyped. Nuclear is reliable, clean and safe.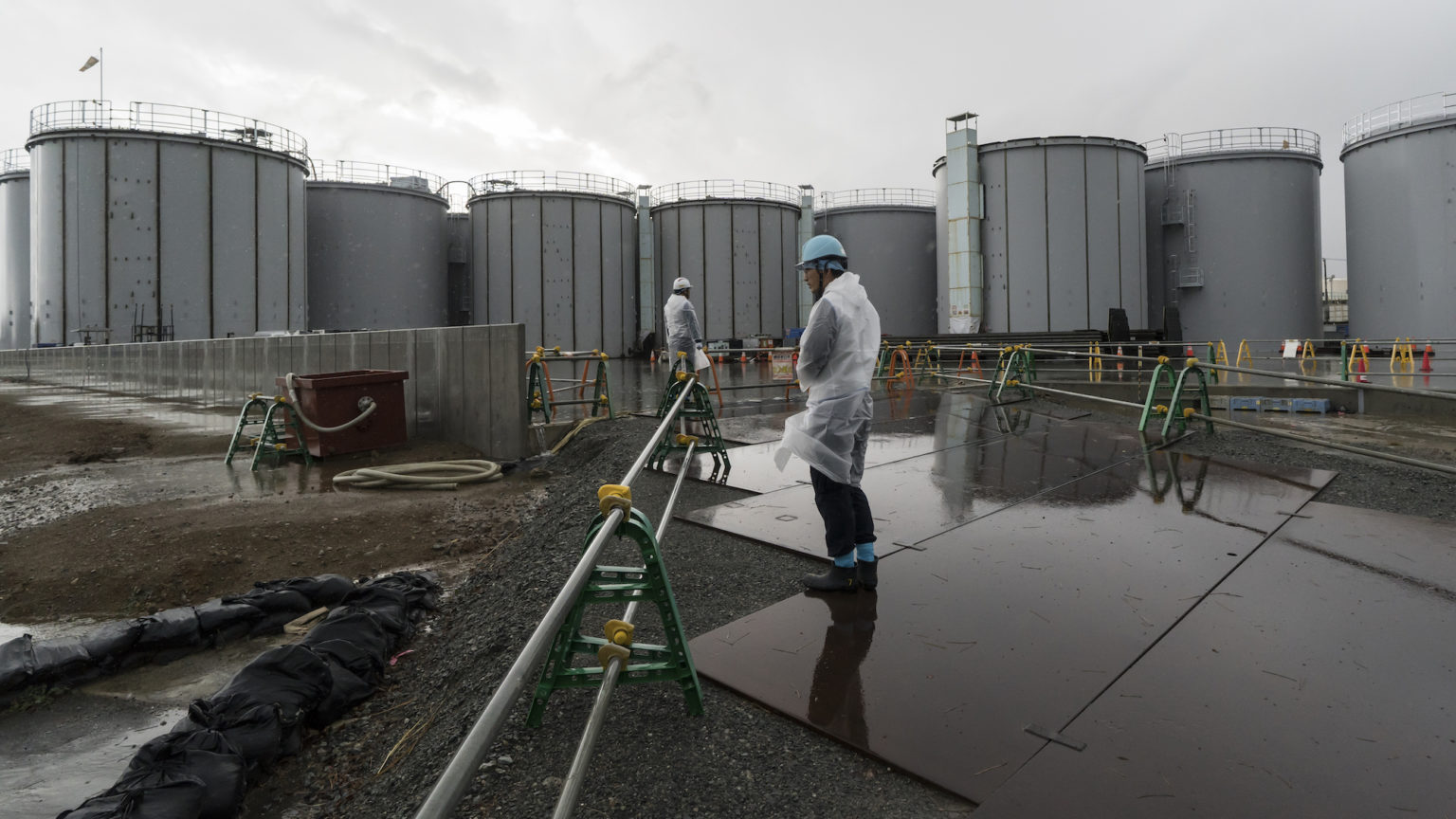 On 11 March 2011, a massive earthquake, registering 9.0 on the Richter scale, took place off the eastern coast of Japan. As a result, a tsunami followed which struck coastal settlements, killing at least 15,000 people. Footage of the tsunami still seems terrifying and grimly fascinating. Yet for days afterwards, the focus of the media was one impact of the tsunami, which only appears to have killed one person directly: the impact on the Fukushima Daiichi nuclear plant.
The plant was flooded because the sea defences were too small to stop the tsunami wave. Of the six reactors at the plant, three were shut down, including one that had had its fuel removed to a cooling pond. The other three were successfully stopped in response to the tsunami. The problem was that without producing electricity of its own, and with external power cut off by the flooding damage, the reactors and cooling pond could only be kept cool by back-up generators – which were themselves flooded. The three operating reactors overheated and hydrogen inside the buildings exploded.
This looked terrifying on television, but the truth is that comparatively little radiation was released. This was nothing like the enormous amounts of radiation released when a reactor core was exposed at Chernobyl in 1986. Japanese workers and volunteers fought hard and bravely to contain the situation, and one worker died from heatstroke as a result. (More people died from heatstroke that summer in energy-starved Japan than died in the accident.) Only six workers seem to have received more than the permitted occupational dose of radiation. Current estimates suggest that the health of the local population around the plant has not been affected by the radiation released.
The Fukushima plant will remain a mess to be contained and sealed in the decades to come. But fatalities were few. It is likely that more people died due to the evacuation than from the accident itself. Lessons have been learned about safety measures and reactor design. Nonetheless, even an ageing plant that had opened 40 years before the tsunami struck mostly survived the earthquake itself intact. If TEPCO, the plant's operator, had simply taken proper account of unlikely but foreseeable risks, like a huge tsunami or the loss of power in an emergency, the vast majority of us would never have heard of Fukushima. The incident tells us more about the dangers of corruption, regulatory capture and complacency than it does about any inherent risks of nuclear power.
The immediate response to the accident was to encourage those campaigners that have long wanted to see the back of nuclear power. Germany accelerated the closure of plants, with the number falling from 17 in 2011 to just seven today. Italy rejected new nuclear plants in a referendum. But 10 years on, the truth is that Fukushima has not had a huge impact on the world's appetite for nuclear power.
A report in 2017 by the OECD's Nuclear Energy Agency noted:
'Overall, apart from Japan, Chinese Taipei and some countries in western Europe, there seems to be little ultimate change, particularly quantitative, that is directly attributable to the Fukushima Daiichi accident. In general, countries with previous commitment to nuclear power remained committed, and those that had plans to phase out nuclear energy accelerated those plans. A few countries that seemed to be actively considering the adoption of nuclear power have delayed or deferred such decisions.'
With climate change at the forefront of policymakers' minds, the reality is that nuclear is really the only reliable option for low-carbon energy production. (Where countries have reined back their nuclear programmes, the result has been higher greenhouse-gas emissions as they turn to gas and coal instead.) Moreover, the accident was something of a freak event that doesn't really tell us much about the viability of nuclear power in parts of the world where earthquakes are a minor problem.
China (of course) is building nuclear-power stations rapidly. China has 49 nuclear reactors in operation with a capacity of 47.5 gigawatts (GW), and 16 under construction with a capacity of 15.9 GW. China has even managed to get two EPR reactors online – the same design that has still not been made to work in Finland or France and is the kind of reactor being built (slowly) at Hinkley Point in Somerset.
South Korea is also at the forefront of expanding nuclear power, with 24 reactors in operation. France still produces 70 per cent of its electricity from nuclear plants from 56 reactors, even if this is set to decline to 50 per cent by 2035. Excess power from those plants helps to keep the lights on in the UK on windless winter nights, too. Just this week, Russian president Vladimir Putin and his Turkish counterpart Recep Tayyip Erdoğan were due to attend a ceremony marking the construction of a nuclear power plant at Akkuyu in Turkey.
Nuclear power is widely seen as safe and reliable, adding important diversity to energy production. The biggest barrier is cost, not safety, though the two go hand in hand. Excessive demands for safety measures have left too many nuclear plants on the drawing board or earmarked for closure when nuclear accidents have been rare, while bumping up the price of those that do get built.
Perhaps the best lesson to learn from Fukushima is not to panic, but to learn lessons and move on. Excessive caution can only hold back social and economic development. It is no surprise to find that clapped-out Europe, more than anywhere else, is being held back by risk-aversion.
Rob Lyons is a spiked columnist.
Picture by: Getty.
To enquire about republishing spiked's content, a right to reply or to request a correction, please contact the managing editor, Viv Regan.