Amazon: from book-selling to book-burning
Its decision to stop selling a book criticising transgenderism is part of an alarming trend.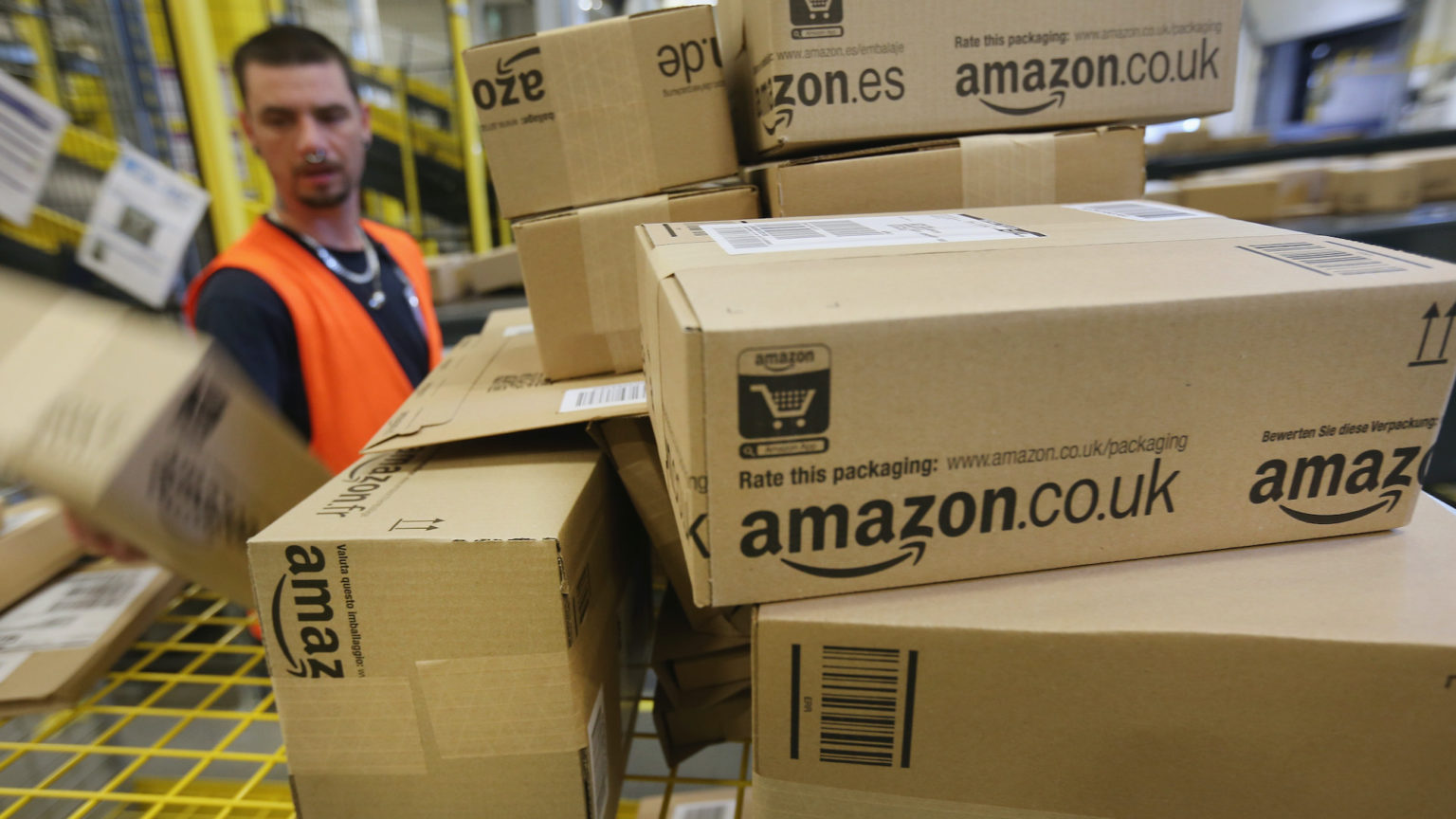 When Harry Became Sally: Responding to the Transgender Moment was published in 2018. In it, its author Ryan T Anderson, a fellow at the conservative Heritage Foundation, took aim at transgender thinking, and included stories of those who regretted their gender transition.
It is critical. Of course it is. It is written from an explicitly socially conservative perspective. But it is not a diatribe. It is a considered argument, praised by, among others, a former psychiatrist-in-chief at Johns Hopkins Hospital, a psychology professor at New York University, a professor of medical ethics at Columbia Medical School, a professor at Harvard Law School, and a legal philosopher at Oxford. And yet despite its contribution, valued by members of the academic establishment, to a much-needed debate, Amazon has seen fit to remove it from sale.
Another week, another book tossed on to the pyre, where it will burn – like those six Dr Seuss titles just thrown on – for its failure to conform to the one and only true worldview.
Admittedly, Amazon hasn't explained why it has removed When Harry Became Sally from sale. Clearly it feels it doesn't need to. One can only assume that, nearly three years after its publication, Amazon now feels that a book critical of transgender ideology falls foul of its guidelines, determining it 'inappropriate or offensive', or 'hate speech' – a category tellingly only added to its guidelines in the past six months.
Such brazen censorship is not new of course. Like its Big Tech brothers, Facebook, Google and Twitter, Amazon has long since abandoned any pretence of being committed to free speech – or in its case, continuing to sell 'content that may be considered objectionable'. Early last year, it emerged that it had removed certain racist and neo-Nazi titles from sale, including two books by David Duke, the former leader of the Ku Klux Klan, several screeds by George Lincoln Rockwell, the founder of the American Nazi Party, and some other anti-Semitic dirges. It even approved the removal of all Nazi imagery from a tribute book to Amazon's own Nazi-themed show, The Man in the High Castle, on the grounds that it did not want to 'perpetuate the distribution of the symbols of oppression'. Just wait until they get a glimpse of Raiders of the Lost Ark.
Few shed tears over the silencing of racists. But, as we have seen in the case of When Harry Became Sally, the act of silencing never stops at racists. The mechanisms and accompanying guidelines, once established, always facilitate the further silencing of other views arbitrarily judged just as hateful. The desire to censor that which is hateful is voracious. And so it has proved. Yesterday, it was a bunch of tedious racists. Today, it's the turn of measured social conservatives and no doubt gender-critical feminists. Censorship, once tolerated in one specific case, is potentially tolerated in all cases.
Cancel culture's vanguard, fans of property law that they are, will no doubt point out that Amazon is a private company. It is therefore fully within its rights to decide what it sells on its platform. Which is true. But Amazon is also near enough a monopoly, controlling at least two-thirds of the market for new, used and digital books in the US alone. If you can't sell your book on Amazon, you're denied access to most of the public.
So, yes, Amazon, like Google, Facebook and Twitter, is a private company, but it is one that has effectively established a monopoly over the public sphere. And its power to decide what we read, watch and listen to is all the more worrying for being so utterly unaccountable.
Its actions also set the lead for others to follow. As we saw with Twitter's decision to ban Donald Trump from its platform, other tech companies, including Amazon and Twitter, soon fell in line. So if Amazon decides that a book is beyond the pale, if it judges it to be 'hate speech', it takes a very independent-minded bookseller to continue selling said 'hate speech'. Such is its monopoly, and therefore power, that Amazon is effectively deciding what books it is acceptable to sell, and what books it is not.
And it doesn't stop there. As Anderson himself said, Amazon's decision 'will have a chilling effect on all aspects of the book market'. After all, publishers will understandably only want to publish books that Amazon judges appropriate enough to sell. And no doubt readers, too, will be inclined to read only those books Amazon, as the self-appointed arbiter of taste, has deemed it is appropriate for us to read.
Such is the terrifying, stultifying conformism of a culture of censorship. Because that is the effect of Big Tech's desire to censor and stamp out the supposed prejudices of the 'hateful'. It will leave us with nothing but the prejudices of the woke.
Tim Black is a spiked columnist.
Picture by: Getty.
To enquire about republishing spiked's content, a right to reply or to request a correction, please contact the managing editor, Viv Regan.