International Women's Day is an embarrassment
What started life as a revolutionary idea has become a virtue-signalling bore-fest.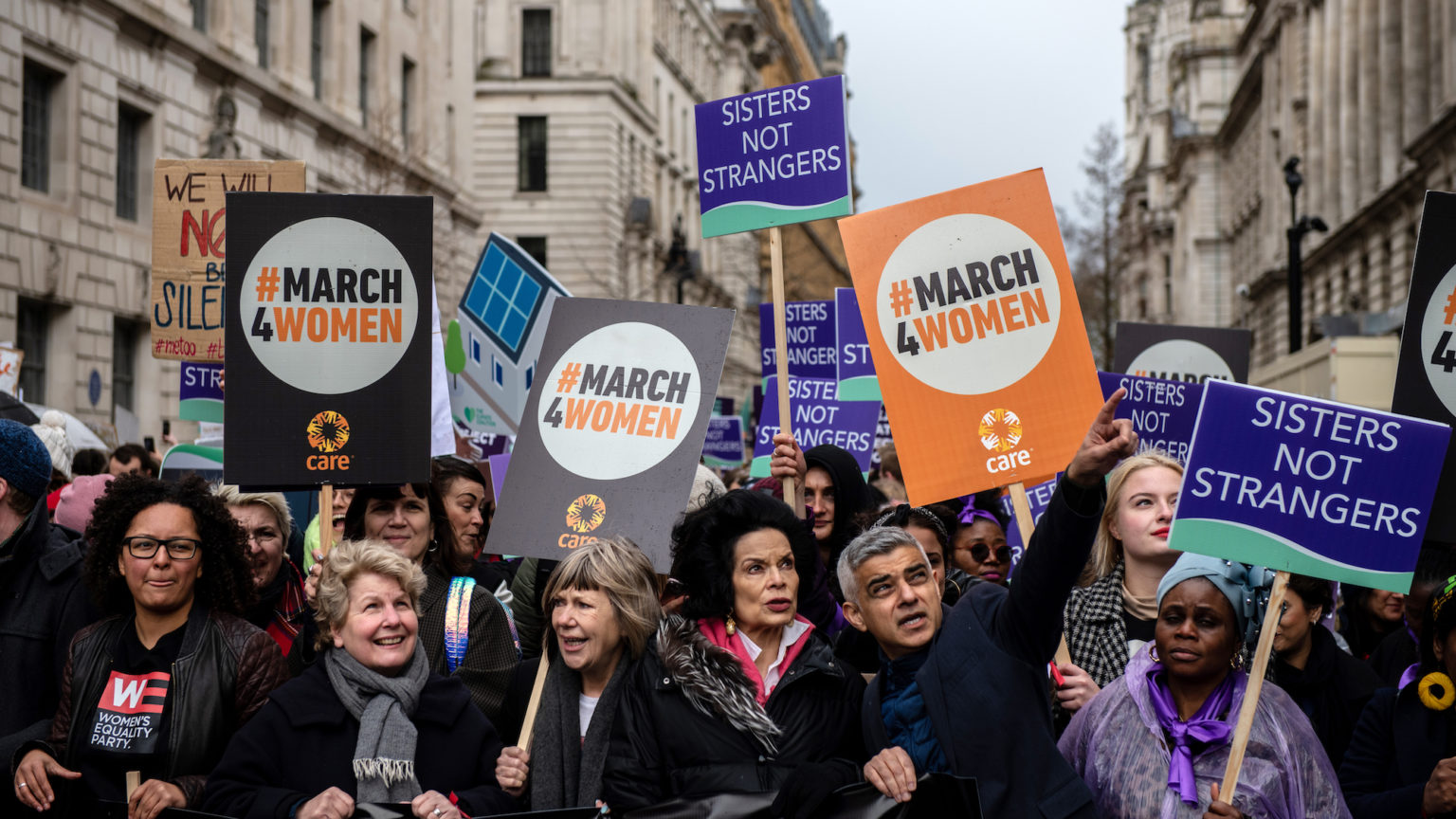 On 8 March 1917, 104 years ago, Poliksena Shishkina-Iavein and Vera Figner led tens of thousands of women through the streets of Petrograd. Shishkina-Iavein was the first female gynaecologist in Russia and president of the League for Women's Equal Rights. Three years earlier, to mark what was then known loosely as 'Women's Day', Rabotnitsa (The Woman Worker) issued its first publication arguing for international proletarian solidarity, highlighting women's role in strikes and uprisings. Four years before that, in 1914, the International Socialist Women's Conference in Denmark proposed an international women's day to bolster arguments for suffrage and equal rights. Among the attendees at that conference were trade unionist Paula Thiede and the German Marxist Clara Zetkin, close friend of Rosa Luxemburg.
What a difference a century makes. It is funny to think what the peasant women marching against the state would make of the news that today's International Women's Day (IWD) is partly inspired by 'top tips' from a princess. On their website Archewell, Meghan Markle and Harry Mountbatten-Windsor have posted a list of things women (and men) can do to 'unleash a groundswell of real acts of compassion for the women in your life and in your community'. Visitors to the site are encouraged to 'express your support for military families' or to 'order from a woman-led restaurant'. You could also 'pick up the phone and check in on a friend' or 'help a woman be her best'. Markle has long been credited as the 'feminist icon' we've all been waiting for. In an interview with Gloria Steinem on a previous IWD, she made sure to let the world know that her husband is also a feminist – 'there's no shame in being someone who advocates for fundamental human rights for everyone, which of course includes women'.
International Women's Day is about as politically dangerous as St Patrick's Day these days. No longer is it about securing the real political change that women need; instead we are informed of the UN's flagship project to encourage niceness towards women and we are treated to platitudes about sisterhood from famous feminist figures. Markle's celebration of 'things you can do to be nice to women' is not just banal – it is indicative of a broader shift in feminist politics. Women aren't supposed to be interested in ideas that challenge the status quo. Instead we should just let ourselves feel inspired by celebrities.
What is most irritating about the commercialisation and sanitisation of IWD, and of feminist politics more broadly, is that many of the things that the Bolsheviks tramping through the streets of Petrograd demanded are still an issue. Of course, women have the vote and equality before the law – incredibly important victories. But we are still at a disadvantage when it comes to the responsibilities of childrearing and our own bodily autonomy. The media figures cheering IWD have no interest in making this day about the need to decriminalise abortion or to provide women with free, 24-hour childcare, which would give us real control over our career choices.
Instead, the UN's theme this year is 'Women in Leadership'. The UN decries the fact that 'gender equality among heads of government will take another 130 years' to achieve. In truth, though, Angela Merkel, Jacinda Ardern, Nicola Sturgeon and Kamala Harris have not had much to say about women's freedom. And yet working-class women are still supposed to get excited about how much skirt there is in political meeting rooms. Who cares?
If you enjoy learning about interesting or change-making women throughout history, International Women's Day is a nice time to do that. If you just like an opportunity to post inspirational quotes on Instagram, then IWD provides ample opportunity to do that, too. But if you believe that women deserve more than platitudes from nobility or patronising campaigns from politicos, then it's surely time we called for International Women's Day to be ditched. Instead, we might remember the radical power of the women who kickstarted the idea of a women's day over 100 years ago. Their aim was not to create a nicer, kinder world for women, but to radically change the organisation of society for the betterment of working people. Here's hoping that next year we remember some of that radical power.
To enquire about republishing spiked's content, a right to reply or to request a correction, please contact the managing editor, Viv Regan.