The grotesque myth of Jewish privilege
Some Jews are very successful, but others suffer serious deprivation – as well as discrimination.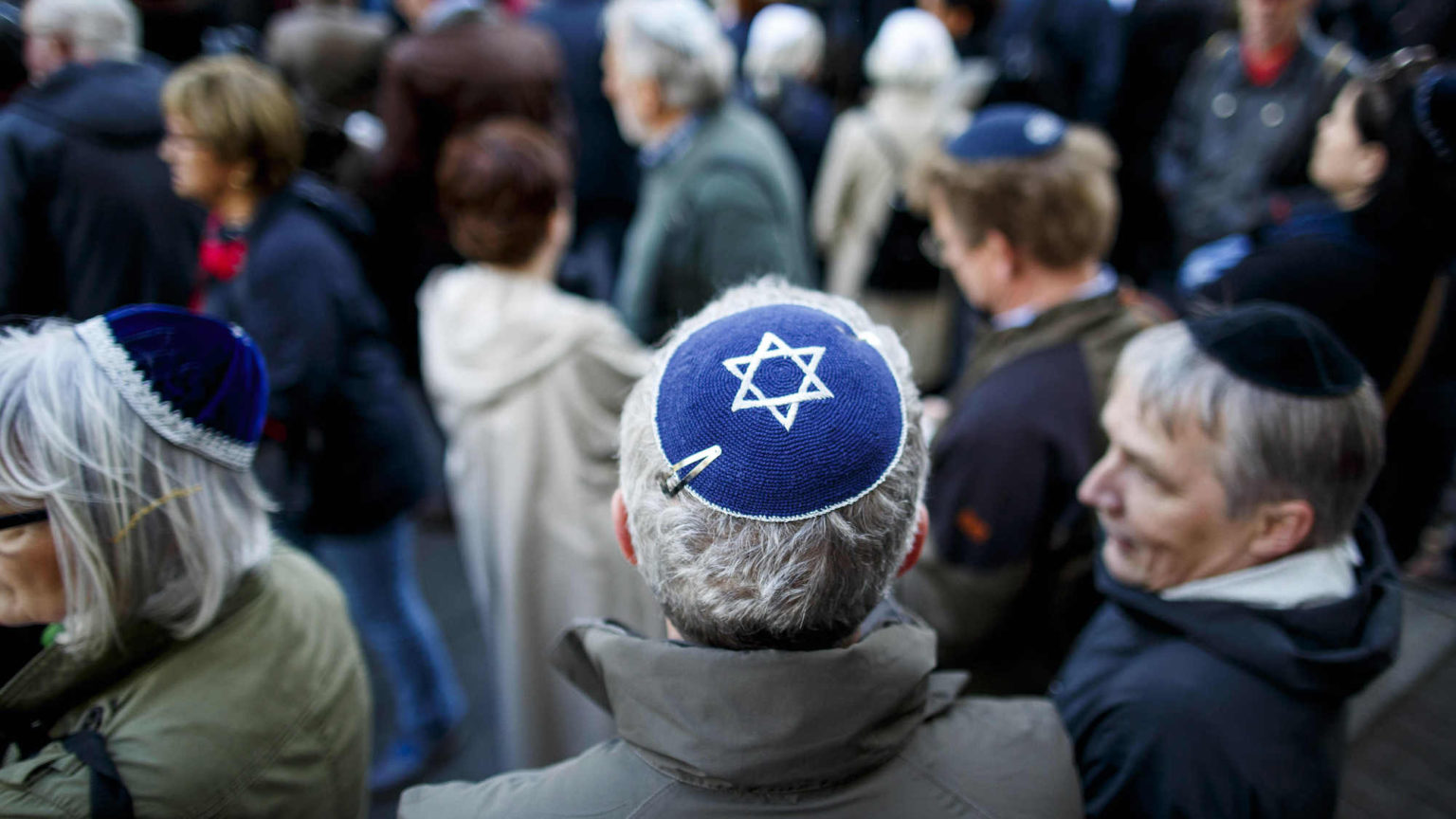 The BBC's flagship politics programme, Politics Live, featured a bizarre debate on Monday on the topic of whether or not Jews are an ethnic minority. Apparently, this was open to question because some Jews have reached positions of power and influence.
I am genuinely saddened that the following needs explaining – but it clearly does: groups do not cease to be ethnic minorities as they become more affluent and upwardly mobile. It may be inconvenient to simplistic identitarian narratives, which present society as a story of majority-on-minority structural oppression. But being materially deprived is not a necessary condition for being categorised as an ethnic-minority group. And successful, high-achieving individuals can still face real-life discrimination on the basis of their membership of an ethnic-minority group.
When discussing so-called Jewish privilege, it is important to note that elements of the UK's Jewish population are relatively deprived. In recent times, the rate of child poverty and material deprivation has grown at an alarming rate within Britain's strictly Orthodox Haredi communities. Studies have put this down to a 'potentially toxic mix' of large families and a relative lack of focus on secular educational qualifications, in favour of a highly observant religious lifestyle which is distanced from modern technology. Orthodox Haredi children are far from likely to be living a life of privilege. Yet the notion of 'Jewish privilege' shows us that these forms of child poverty are not commonly known and are barely discussed.
Irrespective of socio-economic status, Jewish populations at large have been subjected to the political mainstreaming of anti-Semitic beliefs. The election of Jeremy Corbyn as leader of the Labour Party will forever be a stain on modern British political history. Labour was once a natural party for many of Britain's Jews. But Jewish politicians such as Luciana Berger and Louise Ellman left the party due to anti-Semitism. Ellman served as MP for Liverpool Riverside for 22 years and was a Labour Party member for 55 years.
These failings resulted in the Equality and Human Rights Commission (EHRC) – a body created under a Labour government – finding the party responsible for three breaches of the 2010 Equality Act: political interference in anti-Semitism complaints, failure to provide adequate training to those handling anti-Semitism complaints, and harassment. Before Labour's disastrous performance in the 2019 General Election, a survey revealed that 47 per cent of British Jews would seriously consider leaving the UK if Corbyn became prime minister.
On top of this mainstreaming of anti-Semitism, few groups have been villified more in relation to the Covid pandemic than Jews have. The association drawn between Jews and disease and infection is by no means original. Indeed, it builds on a long history of deep-rooted anti-Semitic tropes.
One of the first examples of this is from the 14th century, when bubonic plague – more commonly known as the Black Death – swept through Europe, claiming tens of millions of lives. In many places, Jews were blamed for causing the plague by allegedly poisoning wells. The scale of persecution during the Black Death was so vast that it led to western Europe being virtually emptied of its Jewish communities, many of whom travelled east to escape persecution and to begin the rich civilisation of Polish Jewry that thrived until the Holocaust .
The exploitation of the Covid pandemic has exposed how anti-Semitic extremists of different ideological leanings find common ground through their shared anti-Jewish hatred. The anti-Semitic weaponisation of Covid has included blaming Jews for 'manufacturing' the pandemic to profit from the provision of new vaccines, and accusing Jews of exploiting the crisis by 'ordering' states to test public compliance with authoritarianism through strong social restrictions. Radical ideologues online have spread the idea of a 'Zionist plot' to depopulate the world, with posts on fringe platforms such as 8chan suggesting that Jews are 'using' Covid to kill non-Jews.
Jewish people have endured some of the most terrible horrors perpetrated by humankind. To suggest that Jewish success in various spheres of life means Jews do not experience discrimination and persecution is to disregard the degree of targeted harassment, intimidation and violence endured by Jews. The concept of 'Jewish privilege', much like the broader theoretical notion of 'white privilege', also masks serious forms of poverty and deprivation which exist in the population.
We should repudiate these divisive and simplistic 'privilege' narratives.
Dr Rakib Ehsan is an independent analyst who specialises in British ethnic-minority political attitudes and social behaviour.
Picture by: Getty.
To enquire about republishing spiked's content, a right to reply or to request a correction, please contact the managing editor, Viv Regan.