The forgotten minority
The bizarre discussion about whether Jews are an ethnic minority speaks volumes about anti-Semitism today.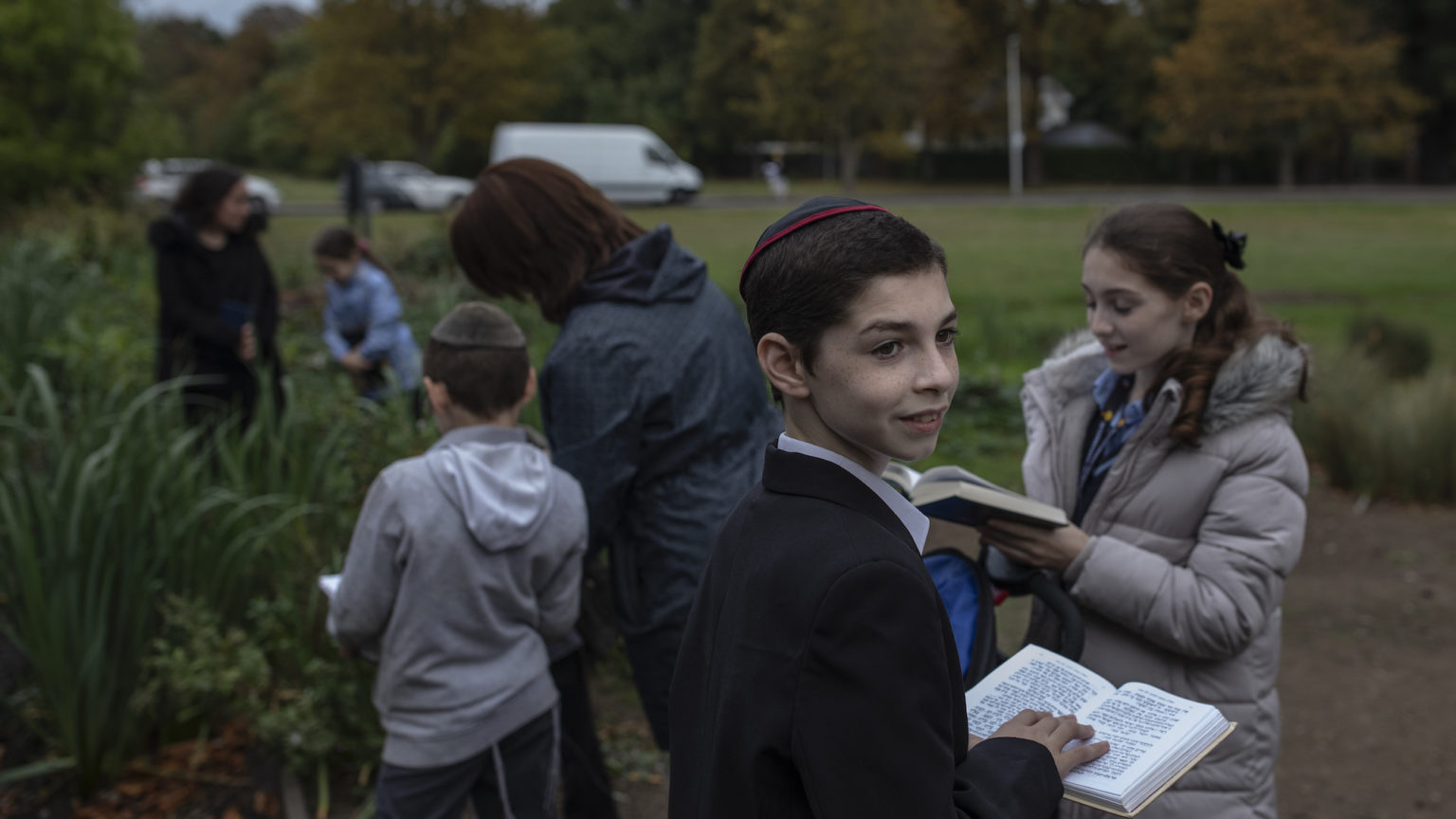 Question: do Jews count?
Answer: Jewish accountants count. Not sure about the rest of us.
Angela Rayner's tweet on Saturday, praising her party for electing new Scottish Labour leader Anas Sarwar as the UK's first ever ethnic-minority party leader, illustrated the thesis of David Baddiel's new best-selling book, Jews Don't Count, with unpleasant accuracy. Her own former leader Ed Miliband clearly doesn't count. And neither, it seems, do Benjamin Disraeli or Michael Howard.
The deputy Labour leader's now infamous remark sparked a mixture of anger and disbelief across the Jewish community and a backlash on Twitter. Against the background of the Corbyn years, you'd expect particular sympathy and thoughtfulness from the Labour Party when it comes to Britain's minnow Jewish community of 280,000 or so. Instead, Rayner did not even acknowledge the upset caused by her poorly worded tweet.
Poorly worded are the operative words here. No one has accused Rayner of being willfully vindictive or provocative, but an apology for her shameful error would be nice. For Jews are the very definition of an ethnic minority everywhere, apart from in Israel. And within these shores, British law recognises us as a distinct racial group under the Race Relations Act.
And we surely do not need reminding that in living memory, two thirds of Europe's Jews were murdered for being who they were: not for what they did or did not believe. The Nazis didn't ask my mother's Polish-Jewish family if they kept kosher or were members of the local synagogue when they imprisoned them in the Warsaw Ghetto, before deporting them to Auschwitz.
As it happens, my grandparents, my aunts and uncles were not members of a synagogue. They ate everything that walks, crawls and swims. But they spoke Yiddish, marked the Jewish festivals, circumcised their sons and dreamt of returning to Israel. And if I went for a DNA test, you'd find, to put it in layman's terms, their Ashkenazi genes in me. I'm proud of these genes and the ancestry I share with 13million other Jews. I'm also a dyed-in-the-wool atheist. You're a member of an ethnic group if you have a shared cultural heritage and similar gene pool to everyone else in that group.
Yesterday, the BBC's Politics Live compounded Rayner's awful error by hosting a debate on whether British Jews are an ethnic minority. The programme invited journalist Benjamin Cohen to discuss the tweet. Afterwards, he said this: 'I've just been on BBC's Politics Live where the BBC literally just asked four non-Jews if they agreed with me that Jews are an ethnic minority. Imagine if I was black and four white people were asked to judge if I was a member of an ethnic minority. It would be as offensive.'
It certainly would. And it would also never happen. Non-Jews feel confident defining Jews because Jews never quite fit into the category of the oppressed, particularly on the left, which likes to categorise people as either oppressors or the oppressed. In this crude worldview, Jews are put in the exploiters camp. This is why Jews don't count.
The real problem with Rayner's tweet and the BBC's dreadful follow-up is the erasure of anti-Semitism. Jews aren't attacked for their religious beliefs. We are attacked because of what non-Jews think it means to be Jewish, and what our Jewishness supposedly represents. Even hardcore anti-Semites will stop short of saying they don't like Judaism.
When non-Jews define us solely as a religious group, they arrogantly refuse us the right to define ourselves, which is inherently anti-Semitic. And they also reveal an arrogant ignorance of historical and current Jew-hate, leaving us open to more of it.
Karen Glaser is a freelance journalist.
To enquire about republishing spiked's content, a right to reply or to request a correction, please contact the managing editor, Viv Regan.