Don't let rising cases derail our reopening
Cases will rise and fall whatever the government does. We mustn't be panicked into extending lockdown.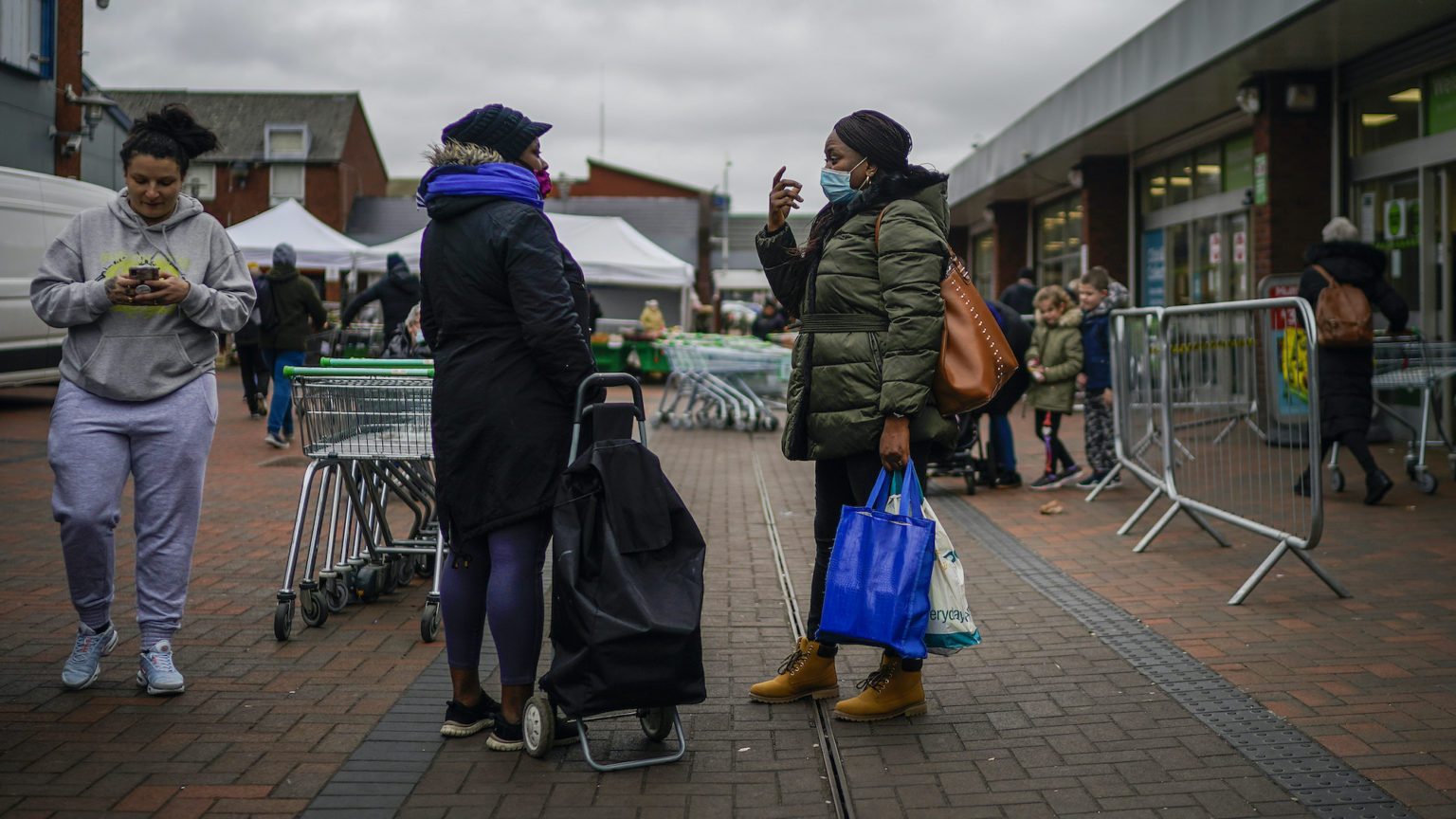 So the 'roadmap to freedom' has been published and we now know it will be another three months at least before you can invite even one friend into your house for a cup of tea, let alone meet them inside a café or pub. Who cares if you have been vaccinated, have immunity from catching Covid-19 or are simply lonely and willing to take on a small amount of additional personal risk in return for some company? Certainly not the government, which not only advises against such reckless behaviour as drinking tea with friends, but has determined it to be a criminal offence.
Note also the emphasis on the words 'at least'. The dates for easing restrictions are the earliest possible. If there is an increase in infections that threatens to place a burden on hospitals, the dates may be pushed back. Of course, this flexibility is strangely asymmetric: if the data are better than expected, the government is clear none of the dates will be brought forward.
And this is where alarm bells should start ringing. Although cases have fallen worldwide quite considerably since Christmas, over the past few weeks cases in many countries in Europe have started to increase again, albeit fairly slowly so far. These increases have happened in countries with few restrictions, like Sweden and Finland, as well as those with tight lockdowns, like Denmark, Germany, Czechia and Belgium.
Czechia is a good example. It has been more or less in lockdown since mid-October. Notably, on 30 January, it ramped up its lockdown restrictions considerably. Despite that, cases continue to rise – and are rising faster than no-lockdown Sweden.
We have lots of evidence from places like Sweden, Japan and Florida that cases can decrease dramatically even without lockdowns or significant restrictions. We have also seen that relaxing restrictions does not (as SAGE, for some strange reason, seems to believe) inevitably lead to infections increasing: just look at when the UK reopened schools, shops and pubs last summer with no impact on hospitalisations or deaths. But the last few weeks in Europe are a good reminder that lockdowns do not necessarily stop cases from going up.
Cases have not increased everywhere. They are decreasing in Portugal (in lockdown) and Spain (regional restrictions but no national lockdown). Meanwhile, infections in Croatia and France (both with significant restrictions but no national lockdown) are fairly stable.
What about England? The positive-test data suggest that the decrease in infections that started at the end of December has slowed down, while the Kings College / Zoe symptom-tracker app estimates indicate that infections may have already started to creep up again.
Hopefully, the downward trend will start again soon, but there is no guarantee. If infections do increase significantly, given the way Boris Johnson has set out his roadmap, it seems inevitable that it will be used as an excuse to delay reopening even further.
That would be a tragedy. The idea that governments can turn infections off and on like a tap by imposing or lifting restrictions is largely a fiction. A recent review of the academic evidence on the impact of mandatory lockdown restrictions concludes: 'On average, mandated behavioural change accounts for only nine per cent of the total effect on the growth of the pandemic stemming from behavioural changes. The remaining 91 per cent of the effect was due to voluntary behavioural changes.' Some restrictions may have some independent impact, but the big picture is that cases will rise or fall largely irrespective of restrictions.
The other factor, of course, is vaccines. Assuming these are effective, even if cases go up quite significantly, with the vast majority of over-70s (the group where the majority of deaths occur) vaccinated, we should not see any huge impact on deaths. Until recently, many people who (despite the data) really believe imposing and lifting restrictions has a big effect on cases might have justifiably argued in favour of continued lockdowns. That position is no longer defensible.
The only choice now facing the government is whether cases go up and down with society largely reopened or if cases go up and down at more or less the same rate, but with continued forced closures along with the huge economic and social costs they bring.
And let's be clear, although ministers speak as if lockdowns are something forced on them by circumstances, going into lockdown is most definitely a policy choice. This will be the last English lockdown if – and only if – the government decides that it will be.
Last September, governor of Florida Ron DeSantis took precisely that decision, announcing that, whatever happened to 'cases', schools and bars would be allowed to stay open, there would be no more stay-at-home orders, and the state would not enforce fines for contravening local guidance on masks.
What was the result? Positive tests in Florida did indeed rise very significantly in November and December, similar to most other states. Experts pronounced that cases would continue increasing until Florida hospitals were overwhelmed. Sound familiar?
DeSantis held firm. And over the past six weeks, infections have fallen by nearly 70 per cent. Further, the growth and decline of infections in Florida is similar to what's been happening in California, which imposed a rolling series of state and local restrictions and lockdown measures throughout the autumn and winter.
It is time for the UK government to follow the Florida lead and let go of its dogmatic, evidence-free view that relaxation of restrictions always causes cases and hospitalisations to increase. It is understandable that ministers are nervous about opening everything at once. But there should be no turning back from the reopening plan, even if positive tests rise significantly over the next few months.
David Paton is professor of industrial economics at Nottingham University Business School. Follow him on Twitter: @CricketWyvern. He is also a member of the Health Advisory and Recovery Team (HART).
To enquire about republishing spiked's content, a right to reply or to request a correction, please contact the managing editor, Viv Regan.