Adam Curtis exposes 'the void'
We won't be strong individuals without collective endeavour.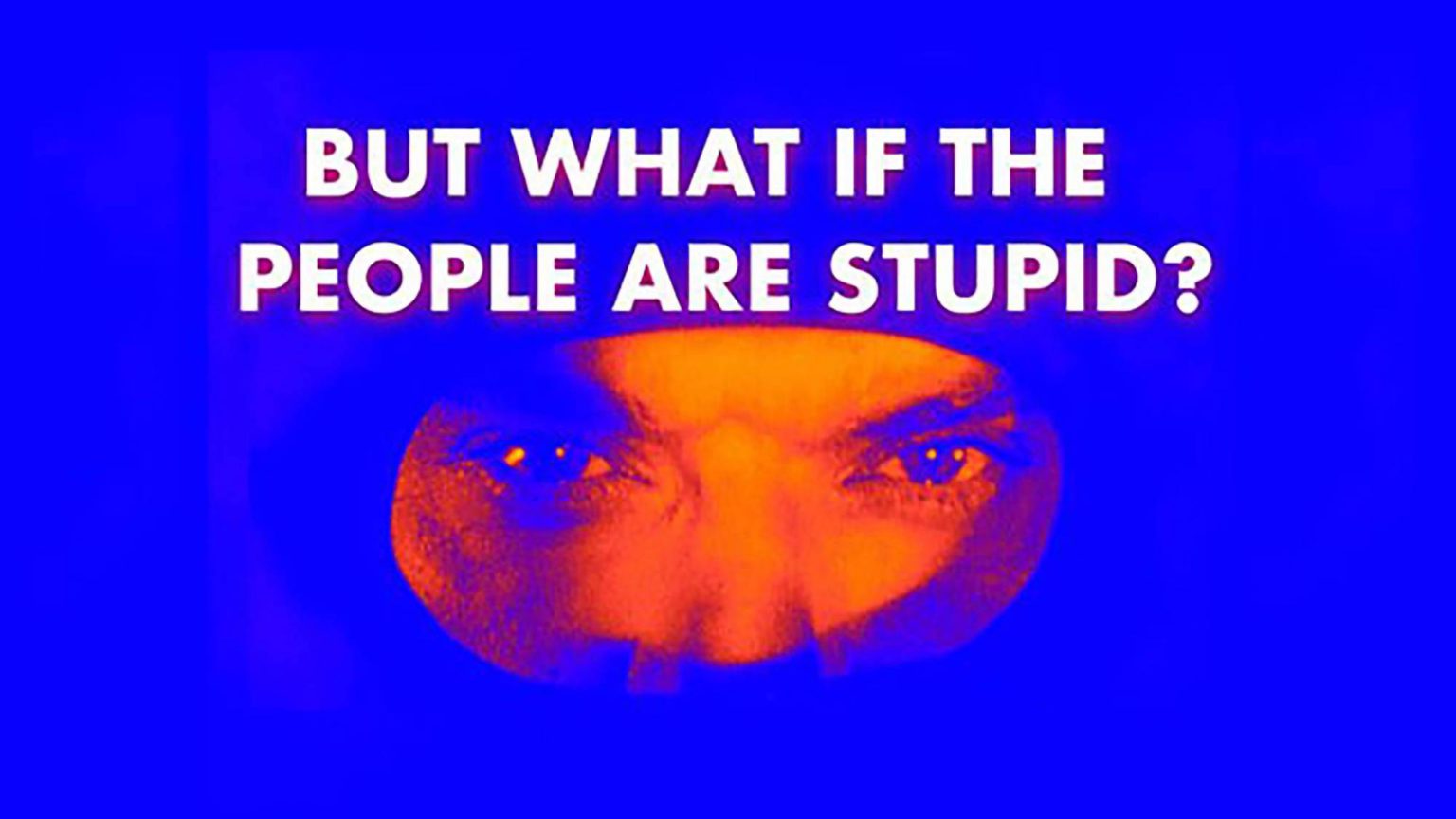 Adam Curtis's brilliant and sprawling new series, Can't Get You Out of My Head, is an 'emotional history' of the degradation of the individual, the decline of mass politics and the rise of an aloof, undemocratic technocracy. Though it's not often clear which came first and how they relate to each other.
A key reference point for Curtis is Peter Mair's thesis in Ruling The Void: The Hollowing Of Western Democracy. In short: the public withdrew from mass political participation into the private sphere, just as the political class withdrew into unaccountable state institutions, like the European Union, creating a void where democracy used to be.
You can understand why political elites would want to do this. Finally, they could obtain power without accountability or responsibility. But why would the public let democracy disappear like this?
Curtis has two explanations. One is that the rise of individualism prevented people who wanted to change the world for the better from subsuming themselves into a wider political project. No one was prepared any longer to negate the self for the greater good. He follows a number of revolutionary idealists from Michael X and Madame Mao to 2Pac who fail to challenge power as individual aspirations get in the way. Mass politics fails in the age of the individual, Curtis is arguing.
The other explanation for the public's retreat – which is less convincing – is that the economic growth and easy money of the 1990s and pre-crash 2000s pacified the people. Even after the crash, Curtis notes, flagrant elite malpractice – from the Iraq War to bankers rigging LIBOR – failed to stir up enough public anger to change anything for the better because most individuals were doing fine.
But the weakening of mass politics is not a consequence of the strong individual. It is what has created weak individuals, which then reinforces the decline in mass participation. It is weak, atomised individuals and their families who come to distrust their fellow citizens. This doesn't only make them less likely to engage with collective political projects — it also makes them more likely to believe in conspiracy theories and get caught up in moral panics, which are another key theme in Can't Get You Out of My Head.
Curtis examines the conspiracy theories around JFK's assassination, which spread through the American suburbs like wildfire. He portrays suburban life as detached from reality, as if this state of alienation was more a product of lifestyle or architecture and planning than politics. But the suburbs were once thriving hubs of popular participation (though as John Carey's The Intellectuals and the Masses demonstrates, this participation was held in contempt by the elites). And so there must logically be a political cause of this alienation.
And as we see later in the series, the conspiratorial worldview comes just as easily to the city-dwelling elites. Our rulers have persuaded themselves that free will is a sham and that ordinary people are easily manipulated. The rise of behavioural psychology offered them a justification for this false belief. But the political driver was their alienation from the masses. In other words, the decline of collective politics, which puts pressure on the elites, contributed to the elites' sense that individuals are weak and lacking in willpower. This view is most pronounced in the conspiracy theories about Vladimir Putin and Cambridge Analytica giving rise to Brexit and Donald Trump. The public were simply manipulated, with algorithms or with emotional appeals, to vote for things they didn't understand.
But in true Curtisian irony, it was really the supposed 'individualists' who bear the most responsibility for this weakened perception of the individual. It's a shame Curtis doesn't make this point. The groundwork was laid by the war on 'collectivism' by the free-market right. Margaret Thatcher and Ronald Reagan's attack on working-class power coincided with a decline not only in broader political participation, like party membership, but public participation of any kind. All social life suffered. Brits and Americans withdrew from churches, sports clubs, book clubs, parent-teacher associations, the Boy Scouts, the Red Cross, rotary clubs, you name it. And that lack of collective endeavour has created atomised individuals. Human beings, as social creatures, make sense of their lives, and can only successfully articulate their demands for political change, through their interactions with others.
Curtis's meandering (though very entertaining) explanations for how 'the void' arrived might not quite add up. But he deserves credit for reminding us that it is haunting politics. And for calling us to arms to do something about it.
Fraser Myers is assistant editor at spiked and host of the spiked podcast. Follow him on Twitter: @FraserMyers.
Watch the trailer for Can't Get You Out of My Head:
To enquire about republishing spiked's content, a right to reply or to request a correction, please contact the managing editor, Viv Regan.