'Universities are not systematically racist'
Nigel Biggar on the fashionable myths fuelling censorship on campus.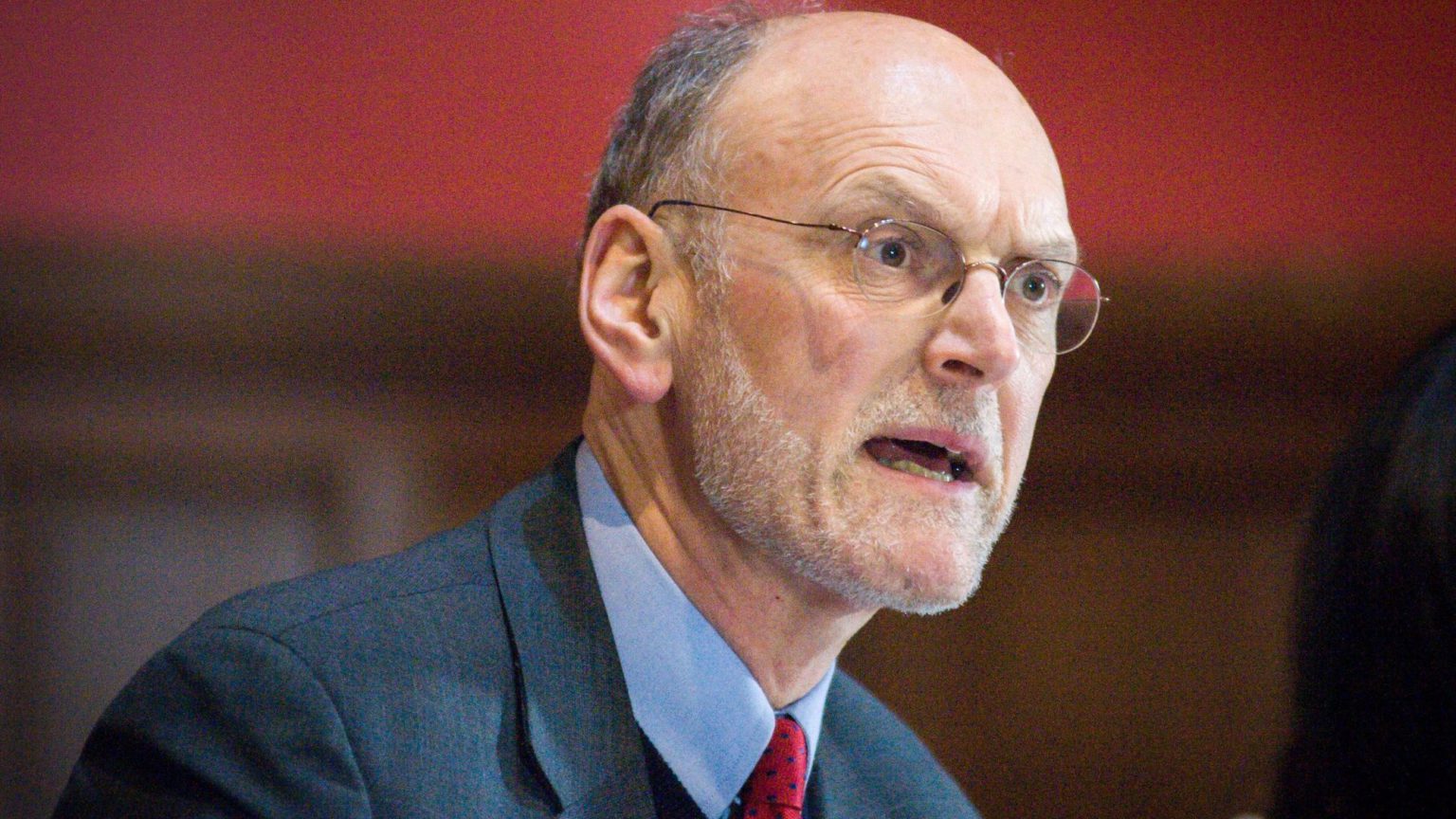 The threat to free speech on campus continues to grow. An increasingly censorious climate has put whole topics – particularly gender and race – out of bounds. Campaigns to 'decolonise the curriculum' or to remove historical statues face very little dissent. Nigel Biggar is a theology professor at the University of Oxford. He is author of Colonialism: The Moral Reckoning, which will be published in autumn. spiked caught up with him to discuss the campus race debate and its impact on free speech.
spiked: What provoked you to speak out in the university race debate?
Nigel Biggar: This issue first appeared on my doorstep in Oxford during the Rhodes Must Fall campaign in 2015 to 2016. But with the Black Lives Matter protests, it has spread further.
It is commonly said that universities, like the rest of British society, are systemically racist. Judging by the behaviour of university authorities, that idea is widely accepted. It's why we have the 'decolonisation' imperative. It's believed that current, prevalent racism stems directly from our colonial history – and, in particular, from the 150 years when our ancestors were busy enslaving black Africans. The fact we still have statues of people who were associated with slavery is seen as a symptom of our continuing colonial, racist mentality.
But it seems obvious that Britain has become more comfortable with hosting a variety of cultures and races. At first glance, the idea that we are systemically racist, or that we have not made major progress in the past five or six decades, is just implausible.
There are all sorts of dubious assumptions built into 'decolonisation'. And I'm just astonished that no one dares ask the questions.
spiked: What damage do Rhodes Must Fall and other 'decolonisation' movements do?
Biggar: In Oxford, the whole institution appears to be buying into this stuff. You may find colleagues who mutter under their breath that they don't agree with it, but most professors just want a quiet life and don't want to be bothered. For those of us who think it's wrong, it's really dismaying to see an institution – particularly a university institution – just walk along with it.
For me, what's at stake here is how Brits see the record of our modern past, which affects how we see ourselves now and therefore shapes how we will make our way in the world in the future.
spiked: How did you become the target of a 'cancel' campaign?
Biggar: In July 2017, I launched a research project called Ethics and Empire. It surveys how people in the past have assessed empires. In November 2017, I wrote a piece in The Times about a controversial journal article called 'The Case for Colonialism'. I said that, in spite of its provocative title, the thesis of the article was actually quite sensible. I said that Brits have reasons to feel pride as well as shame about our colonial past. In early December, I posted an account of the project online.
A few days later, I received a message from the public-relations people at Oxford, saying a protest against the project and against me had been published online – but the PR people said they were going to stand by me. Then, a historian I was collaborating with on the project abruptly resigned, giving personal reasons. There were two more online protests, one from 58 Oxford colleagues and another from about 200 academics worldwide. People wanted Oxford to pull its support for the project.
For the first time in my life, I found myself in the press every day. It wasn't pleasant. It was threatening. In the end, however, my university resisted the appeals to undermine my project.
Because I'm a senior professor, and both the chancellor and vice chancellor of the university have been vociferous in their support of academic freedom, I survived unscathed. But there are plenty of other people, in less favourable circumstances, who have suffered much more severe damage. Some have lost their jobs.
spiked: What was it about the project that was so objectionable in these people's eyes?
Biggar: They conflated two things. They didn't seem to notice that the Ethics and Empire project was about identifying and analysing historical responses to empires. These could be critical or not critical.
My statement in The Times – that I think British people have reasons to be proud as well as ashamed of the British Empire – also seemed to set them off. And by implication, what they really found unacceptable and intolerable was the notion that empire might ever have something positive to be said about it.
There was evidence in some of the responses that they were alarmed. There was a sense of panic that someone might actually stand up and say something they did not agree with.
But the Ethics and Empire project has acquired four new historians, three of whom aren't white. That is a flesh-and-blood demonstration that not all non-white people think the same about empire.
spiked: What's your view on the government's proposals around free speech on campus?
Biggar: I'm enthusiastically supportive. It's encouraging that, for the first time, there will be someone in an official position called a free-speech champion, whose job will be to monitor the performance of universities with regard to free speech.
There are plenty of laws and codes about this already – but what we have not had before is someone whose working life is devoted to scrutinising how well universities are living up to their commitments to free speech. If we get someone who is serious about that role, that will make a big difference. Also, for the first time ever, students' unions will have a duty to defend and promote free speech.
I think all this will have the effect of making universities and students' unions concentrate rather more on what the effective defence of free speech requires. The presence of an external monitor will put them on notice.
spiked: What is your upcoming book about?
Biggar: It is a moral evaluation of colonialism and in particular British colonialism – because that's the kind of colonialism that people get upset about at the moment. The British Empire was one of the precursors to the American-dominated, liberal international order, and that's what people want to take down.
Nigel Biggar was speaking to Paddy Hannam.
Picture by: Oxford Union.
To enquire about republishing spiked's content, a right to reply or to request a correction, please contact the managing editor, Viv Regan.