Lockdown has made Britain destitute
There are more than twice as many destitute households in the UK as there were a year ago.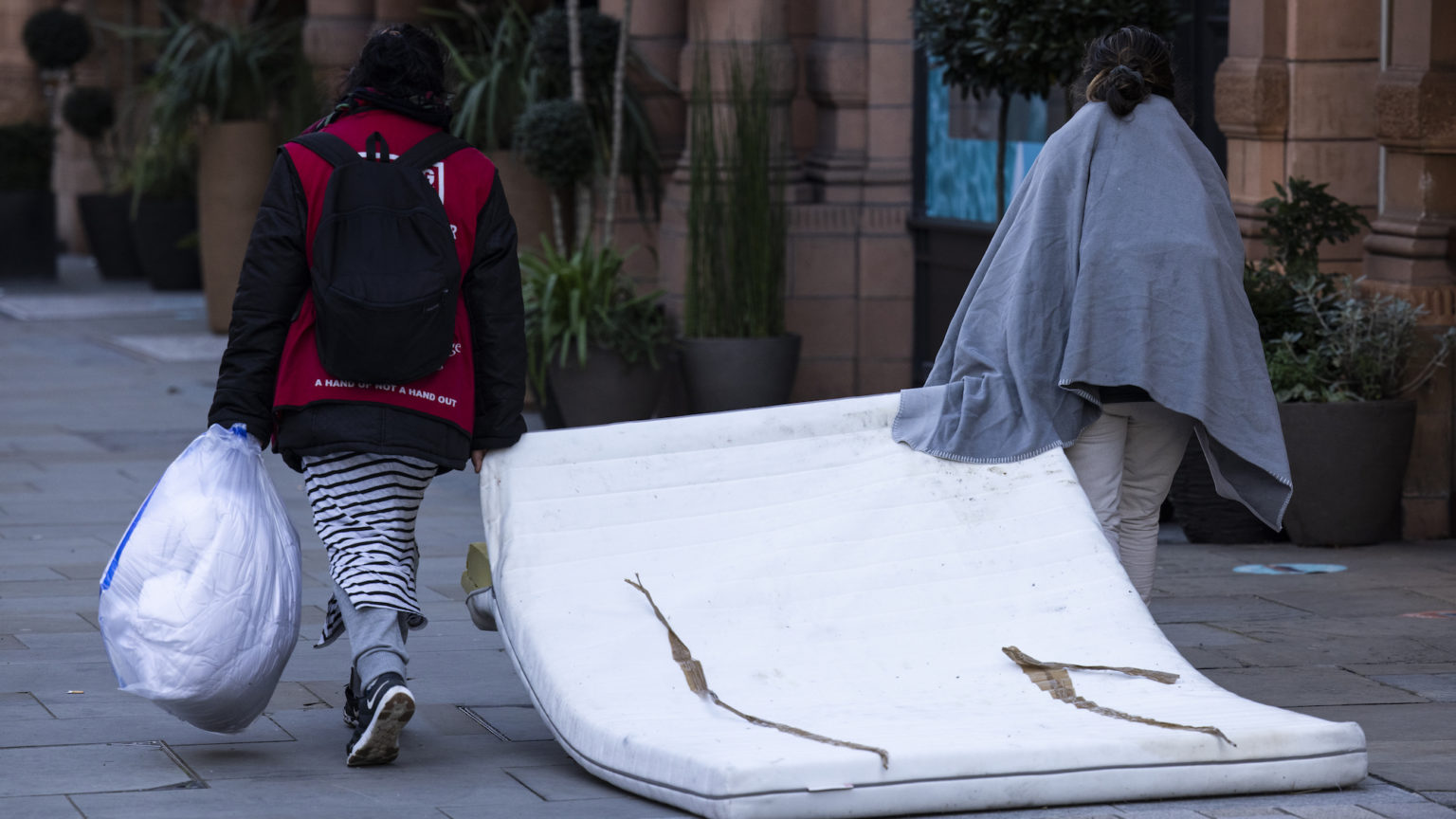 The analysis was conducted by the National Institute of Economic and Social Research (NIESR), for Channel 4's Dispatches. It shows that there are now 421,500 destitute households in the UK – whereas the figure a year ago was 197,400. This represents a rise of over 200,000 people, from 0.7 per cent of UK households to 1.5 per cent.
One-adult households living on less than £70 per week are classed as being destitute by the NIESR. For two-adult households, the figure is £100 per week. This level of income is 'so low that a household is likely to lack the provision of essentials such as shelter, food, heating, lighting, clothing / footwear and basic toiletries in the immediate future', according to the NIESR's website.
The NIESR's director, Professor Jagjit Chadha, told the Guardian: 'As a result of lockdowns, levels of destitution seem to be rising across the country. But what's terribly worrying is that in certain regions – in the north west in particular – we might see some four, five or six per cent of the population living in destitution.'
The economic devastation caused by lockdowns has been extreme. In 2020, the UK recorded its biggest drop in economic output in 300 years. And the impact of this has been borne disproportionately by the poorest.
An Institute for Fiscal Studies report in 2020 laid this bare. It showed that between the start of the pandemic in March and September, the savings of the poorest fifth of people fell by an average of £170 per month, when compared with a normal year. In contrast, for every other income quintile, savings increased.
The well-off are the best placed to deal with financial problems – and yet, because of lockdowns, it is the poorest that are having to do so.
Locking down the country has wrecked businesses, eliminated jobs and ruined countless lives. Those who were already living precariously have been made desperate.
To enquire about republishing spiked's content, a right to reply or to request a correction, please contact the managing editor, Viv Regan.