We can't rely on students' unions to defend free speech
SUs are trying to rebrand themselves as champions of freedom. Who are they kidding?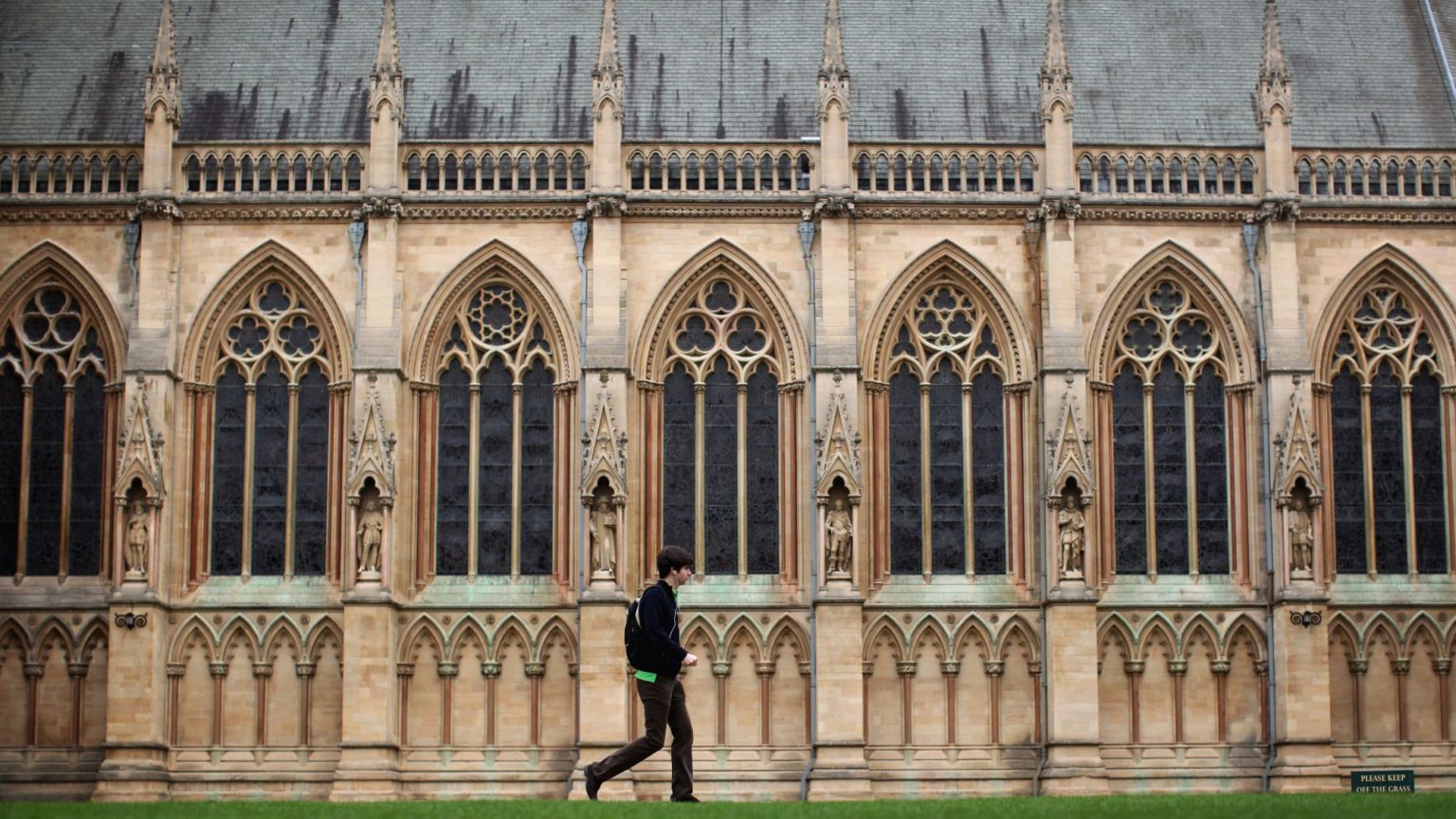 Taking the Debate Forward, a new report produced by students' union leaders, wants to 'secure and champion freedom of speech and political diversity on campus', and head off the need for government reforms aimed at ending so-called No Platforming. The report says it is guided by the University of Chicago's 'Chicago Principles' on free expression. These principles affirm an 'overarching commitment to free, robust and uninhibited debate and deliberation among all members of the university's community'. This is a sentiment that free-speech advocates would wholeheartedly support. But the report as a whole contradicts these principles, and only serves the status quo, vindicating the government's initiative, announced this week, to tackle the silencing of views on campus.
The report's authors – heads of the students' unions at Manchester, Worcester, Exeter, York and Surrey – acknowledge that the role of students' unions in stifling free speech on campus 'has caused public concern, however frustrating that might be'. But it also downplays these concerns as being based on 'stories about bans on costumes, rules for democratic meetings, events featuring external speakers and so-called "trigger warnings"'. It claims that students' unions have played only a minor role in suppressing free speech.
In truth, concerns about free speech on campus are based on real SU policies and actual events that have shaped campus culture. In the very week of the report's launch, Durham University's students' union introduced a new policy of vetting invitees deemed to have 'links to any person or groups connected with controversy'.
Taking the Debate Forward is similarly uncensored about the oft-discussed issue of the No Platforming of invited speakers. The report excuses students' unions by pointing to externally imposed limits on their activity. For instance, the authors highlight the obligations associated with students' unions' charitable status, such as not causing harm to those the charity seeks to benefit, as well as certain legal obligations on speech. But neither students' unions nor universities are merely ensuring the law is upheld. They themselves have pioneered regulations on speech and conduct – from Safe Spaces to new notions of 'social justice' – that limit free speech on campus. Students' unions' own regulations usually go much further than any legal requirements.
For example, when a society invites a controversial speaker, students' unions often have policies and rules that force the society to hand over control of an event, to alter its format and to provide the speaker's talk in advance for vetting. These measures were invoked against UKIP MEP Bill Etheridge at Sussex University in 2017, and against journalist Peter Hitchens at Liverpool in the same year. In both cases, the invitees understandably refused to allow their thoughts to be vetted and were duly told their talks could not go ahead. This set a censorious precedent likely to deter societies from inviting speakers.
Yet, without irony, measures such as speech-vetting are presented by student leaders as facilitating free speech. This is completely contrary to the words and spirit of the Chicago Principles that the new proposals are supposed to be based on.
There is nothing in Taking the Debate Forward that calls the overlapping and sometimes contradictory policies of students' unions and universities themselves into question. The sample code provided at the end of the report makes it clear that the regulatory mix of safetyism, 'social justice' and Safe Spaces that currently stifle free speech will remain unchallenged.
The proposals, far from calling for a radical overhaul, actually demand even further regulation of the activities of student groups, apparently in the name of 'promoting free speech'. The report calls for 'the National Union of Students, Universities UK and other higher-education bodies to work together to identify how they might support the process of attracting, contacting, risk-assessing and researching external speakers'. It even calls on these institutions to develop 'an online speakers' pool'. Student leaders seek to 'set a goal of increasing the volume and diversity of debates and student political groups on campus, with all universities pledging to work with their SU to use networks and influence to set targets for expanding opportunities to meet and debate with important figures'. In other words, universities, Universities UK and other official bodies should get more, not less, involved in students' activities and meetings.
The dull, bureaucratic language of regulation and target-setting betrays a diminished notion of free speech. These proposals fail to celebrate and affirm free speech as a progressive value which encourages the freedom of thought underpinning a healthy democracy. There is no need for students' unions and universities to 'set targets' or to 'increase volume and diversity' – or, indeed, to have yet another 'code' to add to the many overlapping codes that already exist. But the problem of campus censorship is a political and philosophical question. It gets to the heart of what education is supposed to be for. It cannot be solved with managerialism and regulation.
Young adults at university deserve trust and autonomy to set up their own societies, to organise their own events, to decide their own format, and to invite their own speakers. The space provided at university to do this will only be crowded out by more institutional involvement in student debates and societies. Instead, students' unions want societies to be presented with an 'online speakers pool' developed by themselves and Universities UK, who presumably can decide who the 'important figures' worthy of invitation might be. Informally, of course, students often draw on staff and other students' contacts and expertise in deciding who they want to hear from. But that this should be done on some sort of formal institutional basis, rather than through the initiative of ordinary students, is counter to the spirit of free speech and the development of young people's autonomy.
There is another danger in involving university management and others in questions of free speech: these institutions are not politically neutral. As the campaign group Don't Divide Us has pointed out, Universities UK, the organisation for university vice-chancellors, has explicitly endorsed the highly contested ideology of critical race theory as a university value. In doing so, it places staff and students who have a different understanding of racism at odds with their employer or place of study.
This clearly has implications for a culture of free speech. Yet Universities UK is one of the institutions that students' unions are inviting to play a bigger role in campus debate. Any intervention that took free speech and academic freedom seriously would not ignore the growing tendency of universities to adopt particular philosophical and political views. This can only chill free speech by placing staff and students who disagree in the unenviable position of holding views contrary to their employer or institution.
Gender-critical feminists have to deal with exactly this problem, too. Activists exert enormous pressure – sometimes successfully – to prevent them from speaking at invited events, which also impacts on their jobs as academics. Those involved in these censorious activities can look to Stonewall's LGBT guidance, as well as various policy pronouncements from universities and students' unions, as justification for their attempts at censorship. Yet student leaders make no mention of this pressing issue in their report.
Taking the Debate Forward affirms free speech only as something contingent on numerous other values, intellectual commitments and procedures, often formulated and enacted by small groups of managers, bureaucrats and activists. This is not free speech at all. Free speech is foundational in a democratic society: it enables other values to be articulated freely, and all intellectual commitments to be explored. It requires more trust and less regulation. That's something students' unions should be arguing for.
Jim Butcher is a lecturer at Canterbury Christ Church University.
To enquire about republishing spiked's content, a right to reply or to request a correction, please contact the managing editor, Viv Regan.