The doublethink of campus censors
How free-speech policies are used to undermine free speech.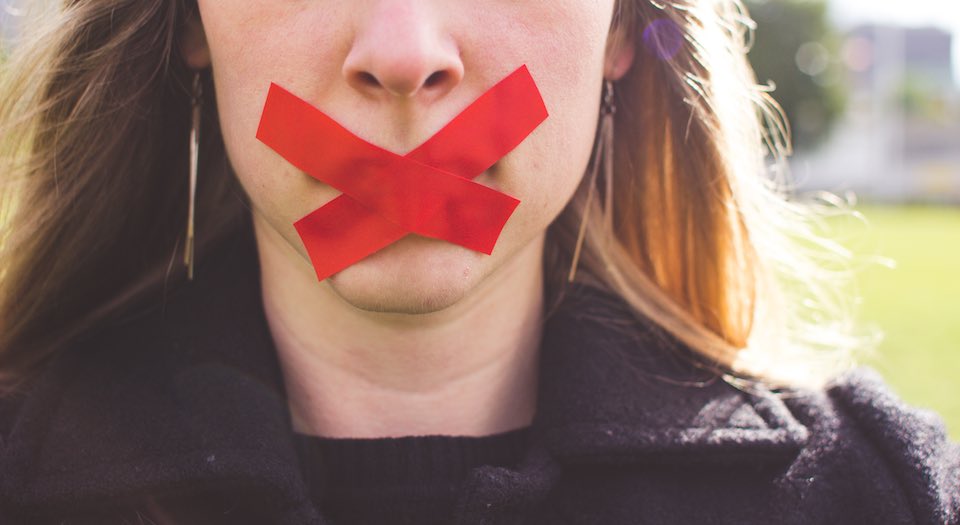 When Tory MP Chris Heaton-Harris asked universities to reveal what they are teaching about Brexit, many lecturers told him where to go. And rightly so – it is insidious for governments or officials to interfere with what is taught in universities. Lecturers' concern with maintaining freedom in the academy against the likes of Heaton-Harris is to be welcomed. And yet, as some recent cases of censorship show, the problem with campus illiberalism is far from over.
The University of Sussex student society Liberate the Debate recently invited UKIP MEP Bill Etheridge to speak. Etheridge is described by the society's vice president, Edward Seccombe, as 'a proud libertarian who opposes political correctness and praises the virtues of freedom of speech'. Given Sussex's stated commitment to free speech, what could go wrong?
Sussex's freedom-of-speech policy claims only to prohibit speaking engagements where there might be issues of 'safety', 'incitement to violence' or 'hate speech'. However, another clause raises concerns about those whose views 'may cause offence, shock or disturb others who do not hold those views'. In these situations, the university will be 'anticipatory, as far as possible, and proportionate in our assessments of risk, and in how we might manage identified risks'.
The University of Sussex students' union has its own policies and procedures on external speakers. It decided that allowing Etheridge to speak was 'medium/high risk', and it set preconditions for the event. These included a requirement for an advanced copy of the speech for vetting, to see if it conflicted with their Safe Space policy. Other conditions included the students' union effectively taking over the event, making it a panel headed by an academic, with a ban on filming and identification as condition of entry.
So Sussex SU didn't technically ban Etheridge, but it did make his appearance at the Uni conditional on what he would say, to whom, and under what conditions. It's a No Platform policy via byzantine procedures and censorious assumptions. Driven by self-respect and principle, some speakers and student societies are refusing to give in to such authoritarian demands. As a result, Etheridge's debate is currently in limbo – it might now be held off campus.
A similar thing happened at the University of Liverpool two weeks ago. Columnist and provocateur Peter Hitchens was invited by the Politics Society to speak about the war on drugs. As at Sussex, university policy and procedures were invoked, and 'concerns' led to Hitchens being asked to submit his speech beforehand so that it could be assessed for 'risk'. As part of this vetting, student officials reportedly probed Hitchens' views on same-sex marriage and addiction. Their conditions on the event included recording the names of all attendees and informing the police about when and where the event would take place.
As you can imagine, in Liverpool's 47-page document devoted to the simple matter of arranging guest speakers, the devil is in the detail. Number five on a list of 12 measures the university can impose on 'risky' speakers reads as follows: 'Speakers may be asked to provide an outline of their speech for approval prior to the event taking place.' This was imposed on Hitchens, but he refused to comply, and, reprising his old Trotskyist campaigning days, he gave his talk on the street instead. Good for him.
Tory MP Jacob Rees-Mogg's recent talk at Kings College London (KCL) went ahead as planned, but with the deeply creepy addition of 'Safe Space marshals'. These campus protectors policed the discussion to make sure no one said anything that breached the university's Safe Space policy. In defence of this policy, a university representative said KCL is 'absolutely committed to academic freedom and free, peaceful and respectful dialogue where people have conflicting views'.
This is the state of free speech at UK universities: one event didn't go ahead, one had to be taken off campus, and another was only allowed when 'Safe Space marshals' were in attendance. It is clear that the main purpose of free-speech policies is to establish formal mechanisms for universities and SU's to police speech. The use of the phrase 'free speech' in these documents is an act of Orwellian doublethink. Universities should be havens for free thought and free speech – that's the only way to strive for truth and enlightenment. How ironic, and tragic, that students might now need to leave their campuses in order to hear or express contrary views.
Jim Butcher is a lecturer and author.
To enquire about republishing spiked's content, a right to reply or to request a correction, please contact the managing editor, Viv Regan.