10 victims of campus cancel culture
Think campus censorship is a myth? Tell it to this lot.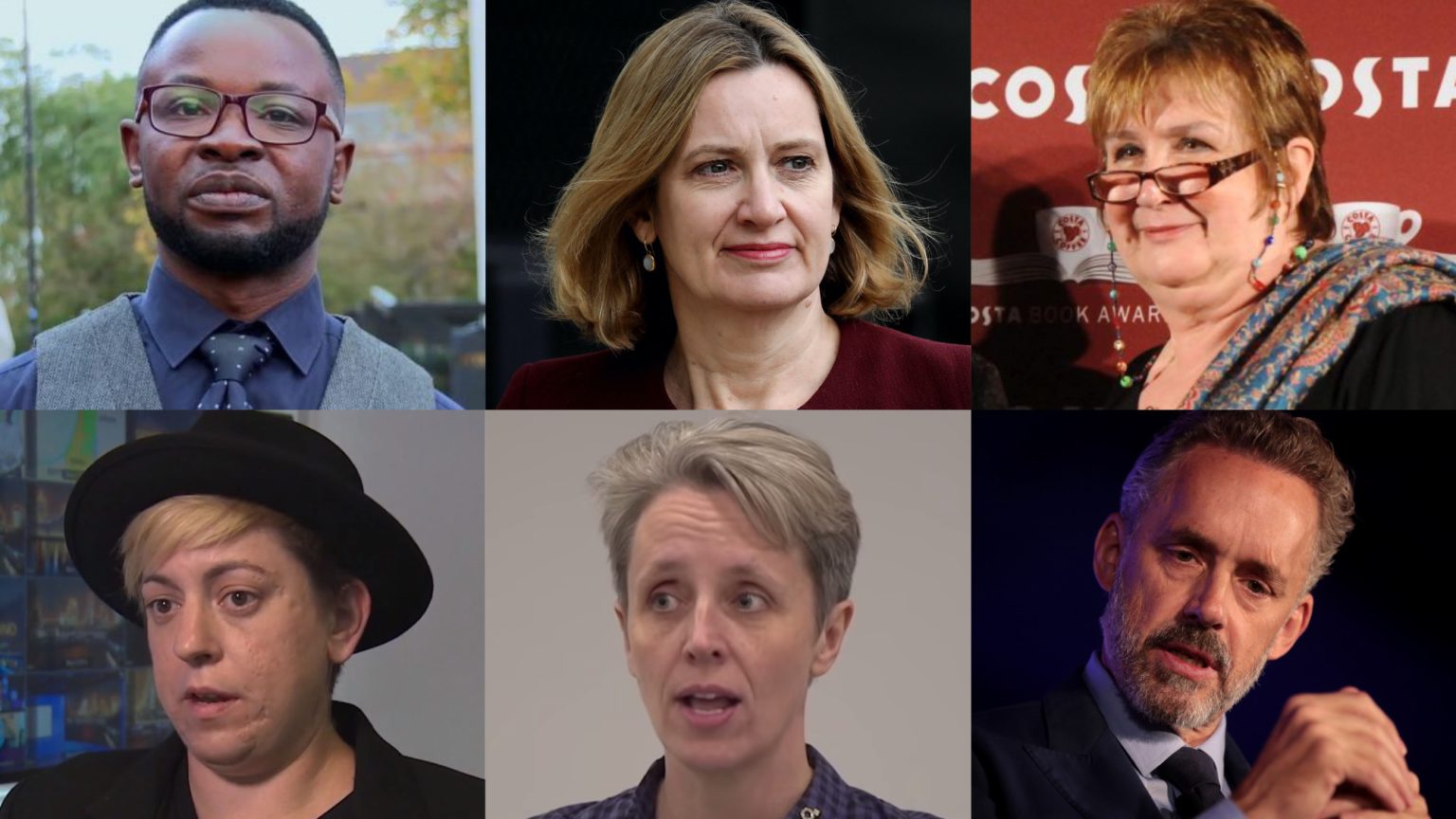 The government has announced sweeping new measures in response to the growing crisis of campus censorship. But many still deny that there is a problem at all. The National Union of Students, for instance, says there is 'no evidence of a freedom-of-expression crisis on campus'. Others say it is a right-wing myth. Well, here are just 10 of the students, staff and external speakers who have been on the receiving end of cancel culture on campus in recent years.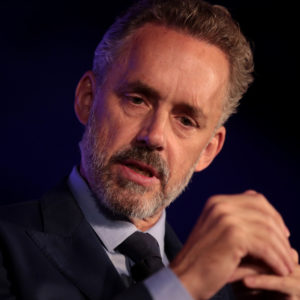 Jordan Peterson, psychology professor
Canadian professor of psychology and YouTube superstar Jordan Peterson was due to spend two months in Cambridge University's divinity faculty in autumn 2019. But after protests over his appointment – spurred in part by a picture of Peterson standing beside a man wearing an offensive t-shirt – he was dropped by Cambridge. Peterson found out about the decision not from the university, but on Twitter.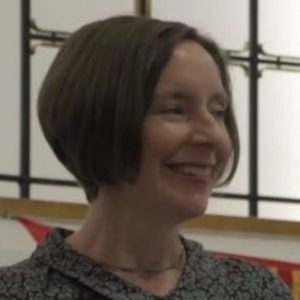 Selina Todd, history professor
Todd, a history professor at Oxford University, had her invitation to appear at the Oxford International Women's Festival withdrawn under pressure from trans activists. Todd is involved with Woman's Place UK, an organisation which campaigns for the protection of women's sex-based rights. Previously, she had to be given protection from the university after she received threats online.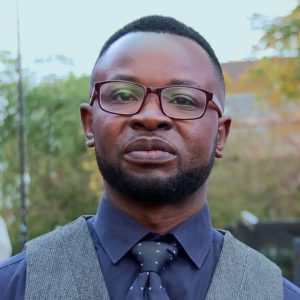 Felix Ngole, social-work student
Ngole was removed from his social-work course at Sheffield University in 2015. Ngole is a Christian. When he said that 'the Bible and God identify homosexuality as a sin', a fellow student reported him to the university, which removed him from the course. In doing so, it prevented him from qualifying for work. Four years later, the Court of Appeal overturned the decision, but it did not oblige the university to take Ngole back on to the course.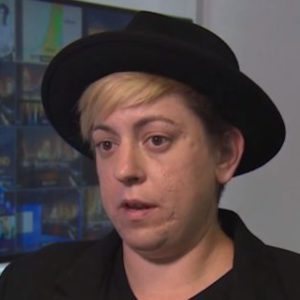 Rosa Freedman, law professor
Freedman, a law professor at Reading, was targeted after she raised concerns about proposed reforms to the Gender Recognition Act, which would make it easier for individuals to change gender. Freedman was worried this move could harm women's rights. And so her opponents accused her of being a 'Nazi' who 'should be raped', and urinated on her office door.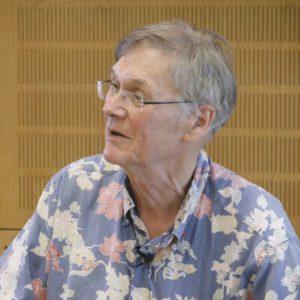 Tim Hunt, scientist
Hunt, a Nobel Prize winning scientist and Royal Society fellow, told a joke in 2015 that would end his career: 'Let me tell you about my trouble with girls… three things happen when they are in the lab. You fall in love with them, they fall in love with you and when you criticise them, they cry.' He was forced to resign from UCL – who Hunt insists never even asked for his side of the story – and the European Research Council.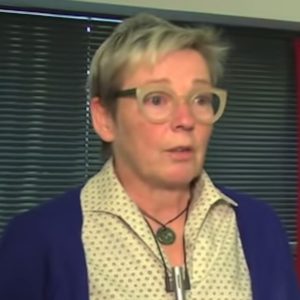 Jo Phoenix, criminology professor
Phoenix is a criminology professor at the Open University. She was due to give a lecture at Essex University about the potential harms of putting trans women in women's prisons. Staff and students attacked her as a transphobe and the talk was cancelled. Phoenix had given the same talk a month earlier in Canada without incident. Essex University cited security reasons for cancelling the talk. In other words, it caved to the demands of the mob.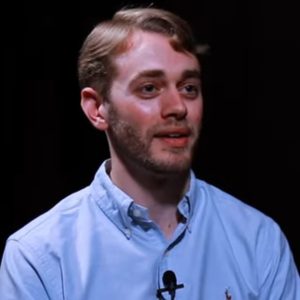 Noah Carl, sociologist
Carl was dismissed as a research fellow at St Edmund's College, Cambridge, following a sustained campaign to have him sacked. Carl had written a number of articles expressing right-wing views on race and immigration. He also attended the London Conference on Intelligence, where it is claimed eugenicist ideas were discussed (though not by Carl).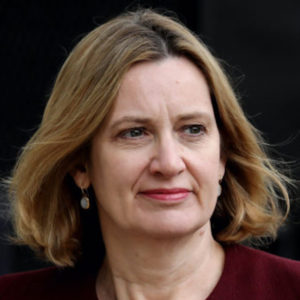 Amber Rudd, former home secretary
Rudd, a former home secretary, was due to speak at the UN Women Oxford UK society at Oxford University in 2020. But half an hour before the event, her invitation was pulled after a vote on the society's committee. Reportedly, the change of heart related to Rudd's alleged involvement in the Windrush scandal. But instead of challenging her on this, students decided to No Platform her.
Jenni Murray, broadcaster
Jenni Murray, a veteran broadcaster and presenter of the BBC's Woman's Hour for over 30 years, pulled out of a talk at Oxford University in 2018 due to a No Platform campaign against her. Protesters accused her of transphobia. In 2017, she wrote an article in The Sunday Times arguing that 'it takes more than a sex change and make-up' for someone to be able to 'lay claim to womanhood'. Later that year, Hull University said it was reviewing its plan to name a theatre after Murray in protests at her comments.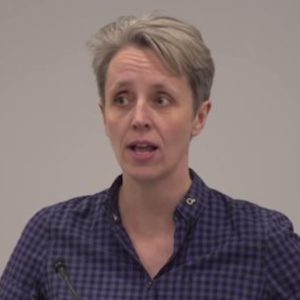 Kathleen Stock, philosophy professor
Stock's talk about diversity at the University of East Anglia was cancelled last year after the university feared it would offend 'the views of members of the transgender community'. UEA also cited security concerns, after activists threatened to protest at the event. Stock, another gender-critical feminist, has previously argued that trans women should not be allowed in women's prisons. And she has raised questions about gender-neutral toilets.
But, as many of the examples above show, concerns about women's safety are considered beyond the pale on some campuses today.
Pictures by: Getty, YouTube.
To enquire about republishing spiked's content, a right to reply or to request a correction, please contact the managing editor, Viv Regan.