In defence of Amanda Holden
Screw the lockdown fanatics – her visit to her parents was the right thing to do.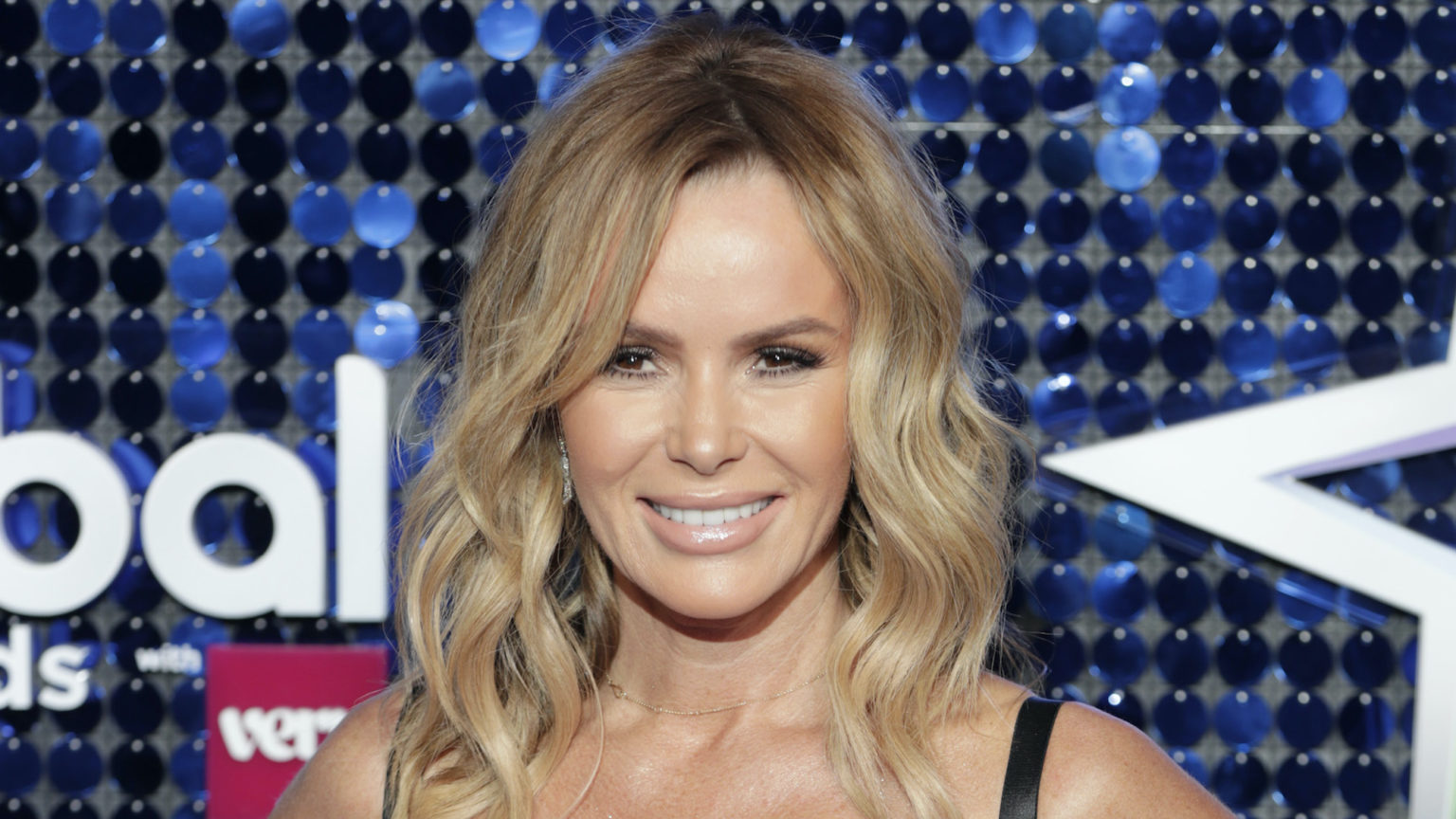 Amanda Holden has been reported to the police. She's 'devastated', she says. So devastated that she is taking a week off from her radio show on Heart. What's happened? What horrible crime has the darling of primetime TV and morning radio committed? She visited her parents when they were feeling distressed. That's it.
This Amanda Holden story sums up the extent to which in the fight against Covid-19 Britain might be doing a better job of destroying its own moral compass rather than this novel virus. Holden's offence, splashed across today's newspapers, was to drive 215 miles from her home in Richmond upon Thames to her parents' place in Cornwall. Travel is illegal in locked-down Britain, save for 'essential journeys'. Trekking from London to the south-west is a potential crime.
So why did Ms Holden do it? Why did she embark on this rule-busting car journey? Because, her agent says, she had received a 'distressing' phone call from her father. She got in her car and headed to Cornwall out of concern, and love, for her parents. Wheel out the stocks, ready your rotten tomatoes – a woman acted on family instinct and rushed to check on her parents.
That Ms Holden is being hauled over the coals for this, grassed to the cops for this, slammed on Twitter for this, confirms that Britain is in the grip of two diseases right now. Coronavirus, of course, and also an irrational culture of distrust. A curtain-twitching climate of snooping and squealing. A climate in which it is assumed that everyone should entirely suspend their personal judgement, their right and their ability to decide for themselves what proportionate, responsible actions to take for the good of themselves and others, and instead bow like supplicants to the god of government advice.
Holden's 'offence' was to make a moral judgement. She did not put anyone at risk of catching Covid-19. Her car journey will have impacted on precisely nobody. She is, as her agent points out, tested regularly for coronavirus, which is why she was confident she was virus-free and would not make her parents ill. So she did nothing whatsoever to exacerbate the pandemic. No, her failing, in the eyes of her critics, is that she weighed up a situation, made a moral judgement about it, and decided to act in a way that she felt would be best for her family.
This isn't allowed in Covid Britain. Moral decision-making is the great no-no of the lockdown. That is why, shamefully, someone in Cornwall called the cops and dobbed Holden in. Imagine doing that. Imagine seeing someone visit their parents and thinking to yourself: 'I must dial 999.' This is the real immoral act in this story – not Holden's dash to her 'distressed' parents but the Stasi-like behaviour of the neighbour who spotted her from between his or her twitched curtains and phoned the police. There is infinitely more shame in that than there is in breaking the rules to check on one's folks.
The worst thing about lockdown is its erosion of individual judgement, its criminalisation of moral autonomy. The vast majority of people accept the need for restrictions to combat the pandemic. And most people are being careful to ensure they don't do anything to potentially, unwittingly, spread disease. But many of us also think that you can follow the spirit of the regulations – don't have contact with the vulnerable, don't engage in non-essential activities – without enslaving oneself to the letter of the regulations; without sacrificing our capacity to make rational, reasonable judgements about what we need, and what our communities need, at the altar of government regulation.
And we think this not because we are selfish, or because we are 'Covidiots', or because we don't care about the elderly or the vulnerable, but rather because we believe that even during a crisis – especially during a crisis, one might say – it is still important to trust individuals and communities to make risk assessments, weigh things up, and behave as moral actors. It is the lockdown's decommissioning of moral judgement that is especially pernicious. It infantilises the populace, and criminalises moral decision-making. It makes offenders even out of people who are behaving carefully, rationally and justly.
We are still, even in lockdown, allowed to make essential journeys. What arrogant, self-elected moral supremacist will say Ms Holden's journey was not essential? She clearly thought it was. I know many people who have done things that they consider essential – connected with older relatives, visited lovers – which others might consider non-essential. We must be allowed, within reason, to make these judgements for ourselves. Food and water and an hour of exercise a day are not the only essentials in life. So are love, family, solidarity. So is responding to your parents when they call you in a state of distress.
In the battle against Covid, let us not lose sight of the essentials of life, one of the most important being the right of people to make moral choices about what they consider to be the right and good thing to do.
Brendan O'Neill is editor of spiked and host of the spiked podcast, The Brendan O'Neill Show. Subscribe to the podcast here. And find Brendan on Instagram: @burntoakboy
To enquire about republishing spiked's content, a right to reply or to request a correction, please contact the managing editor, Viv Regan.