Islamists want to scare us into submission
A teacher in France who stood up for Samuel Paty now needs police protection.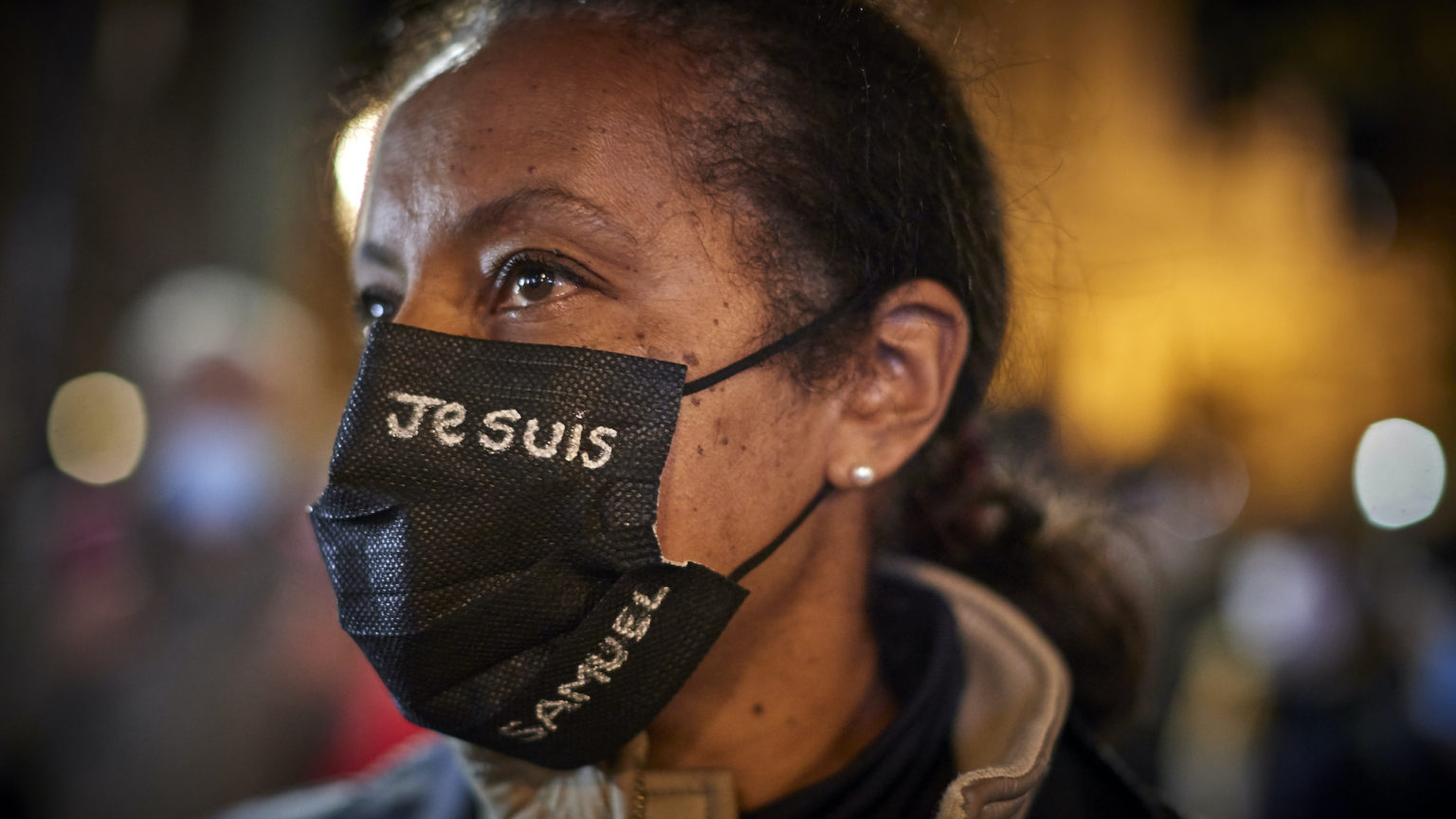 A French philosophy teacher has been put under police protection after he paid tribute to slain teacher Samuel Paty.
A French philosophy teacher from Trappes who paid tribute to Samuel Paty & urged colleagues to resist Islamism is now under police protection.

"20 years ago the Synagogue was on fire. Now moderate Muslims are leaving.. Trappes is definitely lost"https://t.co/eU4Ye98i5G

— Liam Duffy (@LiamSD12) February 7, 2021
Paty was beheaded by an Islamist last year after he showed cartoons of Muhammad to his pupils in a lesson on free speech.
Didier Lemaire, a philosophy teacher working in the Paris suburb of Trappes, wrote a letter in L'Obs, a left-wing magazine, the month after the murder. In the letter, he paid tribute to Paty and attacked Islamist barbarism.
The letter provoked a furious response. In a recent interview, Lemaire said that he has since been accused of 'Islamophobia, of racism of stigmatising a whole people'. He said it had made him a 'target'.
Now Lemaire has been given a police escort when he travels to work. But he will not be cowed. He has called on his fellow teachers to 'speak up and say what is happening in France'. 'Teachers live in fear', he went on, adding that 'one in two are self-censoring'.
Lemaire was likely referring to a recent report that revealed nearly half of French secondary-school teachers self-censor on topics from the Holocaust to sexuality to avoid offending Muslim pupils. This is an increase of 13 per cent compared with a similar poll from two years ago.
This is terrifying. Nobody should need police protection simply for defending the right to free speech.
Free speech is a foundational right, and it is under serious threat. We must defend it wholeheartedly. We cannot be cowed by Islamist intolerance.
Picture by: Getty.
To enquire about republishing spiked's content, a right to reply or to request a correction, please contact the managing editor, Viv Regan.