We cannot give up on education
The harms from school closures are overwhelming and the risks of reopening are minimal.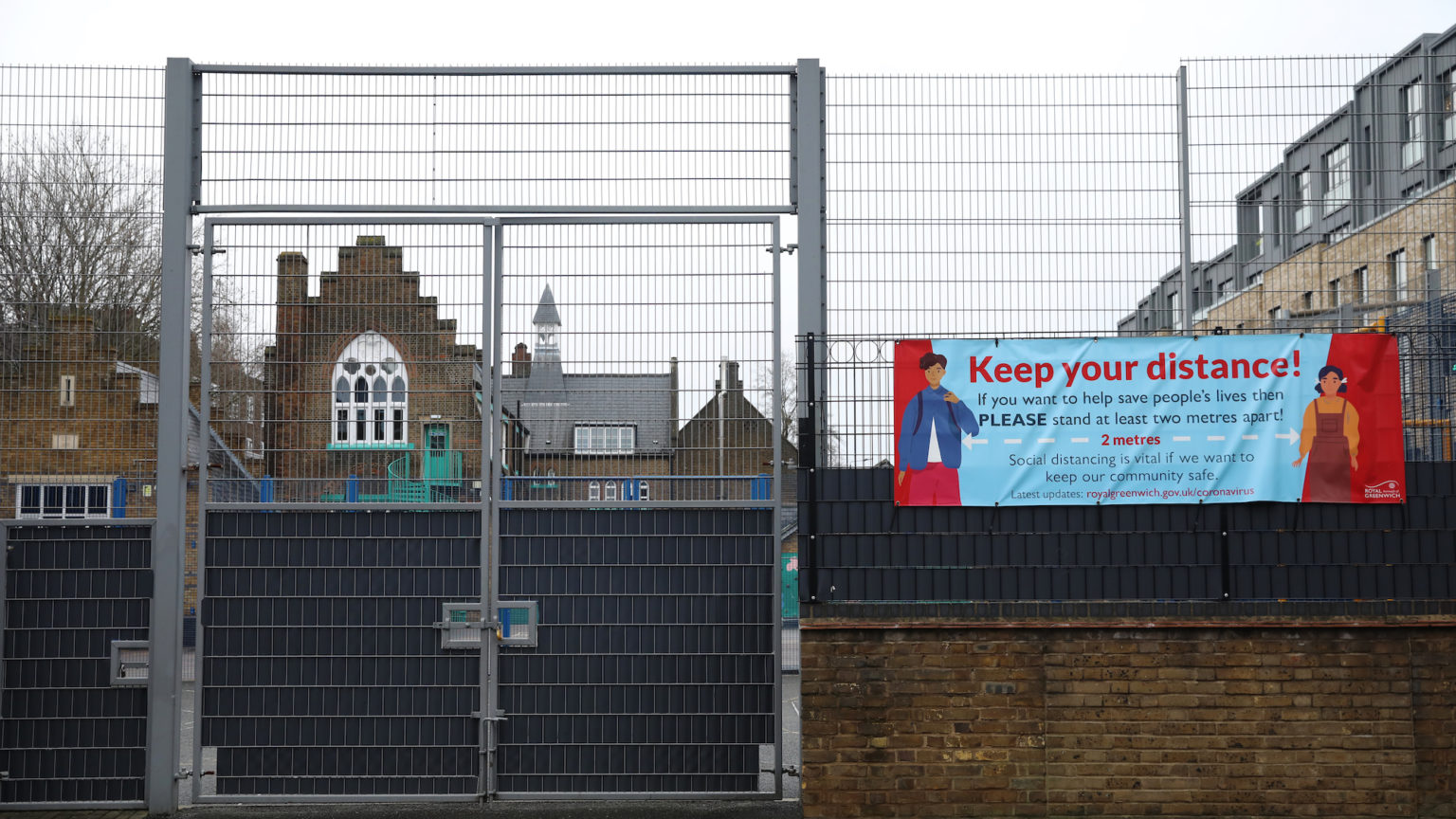 There is only one reason why all schools cannot open to every one of their pupils next week: the government has given up on educating children.
Schools minister Nick Gibb claimed this week that keeping children in their classrooms was a national priority. Yet this recycled promise was revealed to be empty soon after Boris Johnson first uttered it back at the end of last term. Within days ministers had announced a delayed start of term before swiftly escalating to full school closures for most pupils.
The current dithering and handwringing by ministers over reopening schools is worse than that earlier act of betrayal. It shows the extent to which pupils have been neglected. And it exposes the rot at the heart of a government in which nobody with ministerial authority is prepared to stand up and fight for education.
In recent years, the Department for Education has made it easier to prosecute parents for taking their children out of school for a week or two of unauthorised holiday. Its website proclaims: 'Just one day off can hamper children's life chances.' But under the same government, two academic years of learning have now been severely – if not irretrievably – damaged. That's the equivalent of Sixth Form, Key Stage 4 or a third of the whole primary phase.
We cannot afford to lose a single further day in the education of our young people. They have already paid too high a price for the incompetence of others in handling a virus which, though fatal for some, doesn't gravely affect the majority it touches – least of all schoolchildren.
If political leaders had the will to do so, schools could safely open next week to all pupils. Here are five reasons why:
1) The PM's own Covid advisers say it's safe
When it comes to risks around Covid, Public Health England (PHE) must surely be the most conservative and risk-averse organisation in the country right now. Yet even it believes there is a 'strong case' for reopening primary schools. Its chief schools investigator, Shamez Ladhani, said: 'Everything we have learnt from the summer half-term and the recent autumn term indicates that they are safe to remain open.'
2) Covid is more disruptive to primary schools than secondary schools
While secondary schools are five times as likely to record outbreaks as primaries, according to PHE, analysis of absence data by FFT Education Datalab suggests this doesn't give the whole picture. Rates of teacher absence due to suspected or confirmed Covid are in fact similar across both types of school. The bulk of staff absences are due to self-isolating teachers and these are much higher, and appear to have a much greater impact, on primary schools. Isolation of secondary teachers is due as much to outside contacts as to school ones. If primary schools can operate in spite of these absences, then so can secondaries.
3) Teachers are at no greater risk than other workers
The teaching unions continue to oppose the reopening of schools on the basis of the risks it presents to their members. The latest data from the Office of National Statistics show this to be a myth. There were 139 deaths involving coronavirus among education professionals in England and Wales between March and December last year. As the report makes clear, deaths among teachers were significantly lower than those of people of the same age and sex in the general population.
4) There is no link between opening schools and the winter surge
A major review into the role of schools in transmitting Covid has been recently conducted by the European Centre for Disease Prevention and Control. Contrary to popular myth, it concludes that schools have not been unique – or even major – vectors of the disease. Drawing on evidence from 17 countries, it does not contain any evidence that the autumn academic term was to blame for the spike in cases in deaths around Christmas.
5) Fears for children's future are shared across society
Robert Halfon, chair of the Education Select Committee, has been rightly applauded for putting the case in parliament for reopening schools. The media likes to portray this as a matter of backbench rebellion in the Westminster village. A Guardian editorial, for instance, brands calls to reopen schools 'a dangerous distraction', advising the prime minister to ignore the issue. But the fears over the consequences of abandoning education are shared across society, from the children's commissioner to child experts, parents and pupils themselves.
All schools could invite all pupils back before the half-term break if we wanted them to. The only thing stopping us is a government that appears to have given up on education.
Gareth Sturdy is a physics adviser and former teacher.
Picture by: Getty.
To enquire about republishing spiked's content, a right to reply or to request a correction, please contact the managing editor, Viv Regan.