The dystopian reality of Big Tech
Online platforms are now censoring speech on an industrial scale.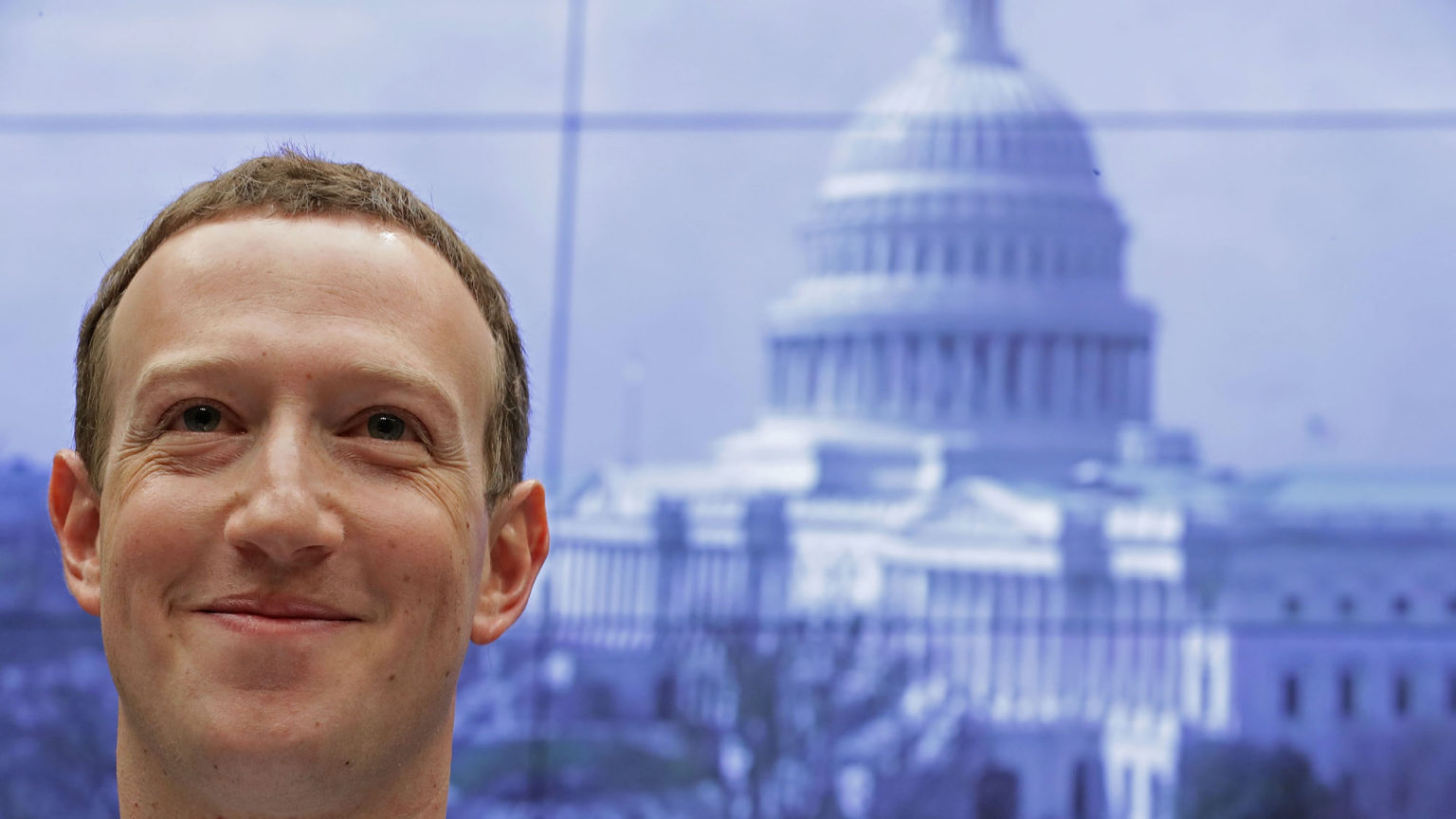 Anyone who hoped the internet would be a great leveller 25 years ago will be dumbfounded by how it looks today. Big Tech has seized the role of policing opinion, as the enforcer of Upper Normie, high-status opinion – and is censoring speech on an industrial scale.
Late last year, as the presidential election campaign neared its conclusion, and as Trump's tweets began to be embroidered with nanny-ish health warnings, the New York Post published a sparse factual story detailing Hunter Biden's business dealings. It implicated the Biden family, and, by inference, then presidential candidate Joe Biden in Chinese business deals. Twitter then blocked distribution of the story on its own platform on the grounds that it violated a policy on hacked materials. Which always seemed a convenient excuse not to damage Biden's electoral chances. And so it proved, with the FBI now one of several agencies belatedly investigating Biden Jr.
Then, earlier this year, Twitter banned the outgoing president. And in the orgy of bloodletting that followed, Twitter refuge Parler found itself entirely homeless – kicked off Amazon's hosting infrastructure, and banished from the mobile app stores run by Google and Apple. Parler already barred users who crossed the line into incitement – but not zealously enough to please Amazon, whose decision was final.
And last week Facebook kicked the Socialist Workers Party off its site. It is proof that today it is the private sector, especially dominant technology companies with a zealously woke workforce, who have emerged with the power to control not merely what is said, but who gets to speak.
How did we get here?
It is actually a myth that the internet was ever a pirate utopia, free from government control. This myth stems in part from John Perry Barlow's stoner cyber manifesto, A Declaration of the Independence of Cyberspace, written at that conclave of outlaws, the World Economic Forum, in Davos, 1995.
Riddled with anti-democratic prejudices and implicit inter-generational conflict ('digital natives' would inherit the earth, and anyone out of their teens was damned), Barlow's declaration nevertheless suited Silicon Valley. First, because he vowed that the internet was 'immune to [government] sovereignty'. And second, because it also indulged a fantasy of techno utopians, who would not have to engage in that messy politics business of building coalitions, of reaching out and persuading people, to get things done.
This tech exceptionalism was subsequently enshrined in part of the US Telecommunications Act (1996), known as the Communications Decency Act, especially its infamous Section 230. This was written as a response to a lawsuit brought by Wolf of Wall Street firm Stratton Oakmont against an internet service provider for hosting a forum in which people posted negative comments about Stratton Oakmont. The court ruled against the ISP.
Section 230 militated against such vexatious litigation. It read, 'No provider or user of an interactive computer service shall be treated as the publisher or speaker of any information provided by another information content provider'. This has subsequently been lauded as the '26 words that created the internet'. Courts have subsequently broadened the interpretation, so much so, in fact, that criminal activities, such as inducement, now carry a pass, in direct contradiction of the first line of the American criminal code, which makes an accomplice (someone who 'aids, abets, counsels, commands, induces or procures its commission') a principal in the crime. It was surely never the intent of Congress to make one industrial sector completely immune from criminal law. From a sensible starting position, in which common law could define secondary liabilities, we've gone to complete immunity – to do as you please.
However, in common with parallel internet legislation in the early 1990s, S230 contained an implicit bargain common to this first era of protections – stay neutral or face consequences. That bargain has surely been broken. The long-standing complaints of American conservatives that platforms are biased against them are now hard to dispute. After all, such platforms bend to the slightest quiver of censoriousness from employees who identify as 'progressive'.
So, to disarm such concerns, the giant platforms want their interventions to appear to be 'even-handed', or 'fair'. But this misses the point. It isn't that we want them to be even-handed when they do intervene or censor. We simply don't want them to punish political speech at all. Critics rightly fume that Big Tech companies turn a blind eye when it suits them, to harmful material consumed by vulnerable or underage groups – or plainly illegal activity – and over-compensate with 'cleaning up' political speech instead.
For those of us who spent the intervening decades fretting about government suppression of speech – with some justification, as Lord Leveson and his 'dab of statute' came close to ending 300 years of a free press in Britain – it may be time to take stock. The fact is that it is many years since the government even attempted to suppress political writing. The D-notice system that once imprisoned journalists who disclosed national-security matters was made voluntary almost 30 years ago. I should know, as after my former publication published parts of the Snowden files that the Guardian had promised not to, we received a visit from the retired one-star general who heads the D-notice committee. It was a clubbable visit, and he even bought the staff drinks in the pub. In a world of Pastebin, injunctions don't work.
There's a temptation to treat every attempt at revisiting the 1990s bargain between technology companies and the law as a hand grenade thrown into the bunker of free speech. Defenders of free speech are wise to be wary of clumsy and censorious measures being smuggled in as the 1990s bargain is revisited. But the harms created by that now obsolete bargain remain real, and a refusal to engage simply guarantees an endless conveyor belt of earnest but very flawed draft legislation. Trump wanted to tear the whole house down – scrapping S230 altogether – but the Department of Justice last year signalled a sensible path out of the morass by narrowly defining the harms, and affirming the responsibilities not to censor arbitrarily. Supporters of free speech should do the unthinkable, and engage.
Andrew Orlowski is the director of the research network Think of X.
Picture by Getty.
To enquire about republishing spiked's content, a right to reply or to request a correction, please contact the managing editor, Viv Regan.