The impeachment of freedom of speech
If Trump is found guilty, it will have terrible consequences for liberty of thought and speech.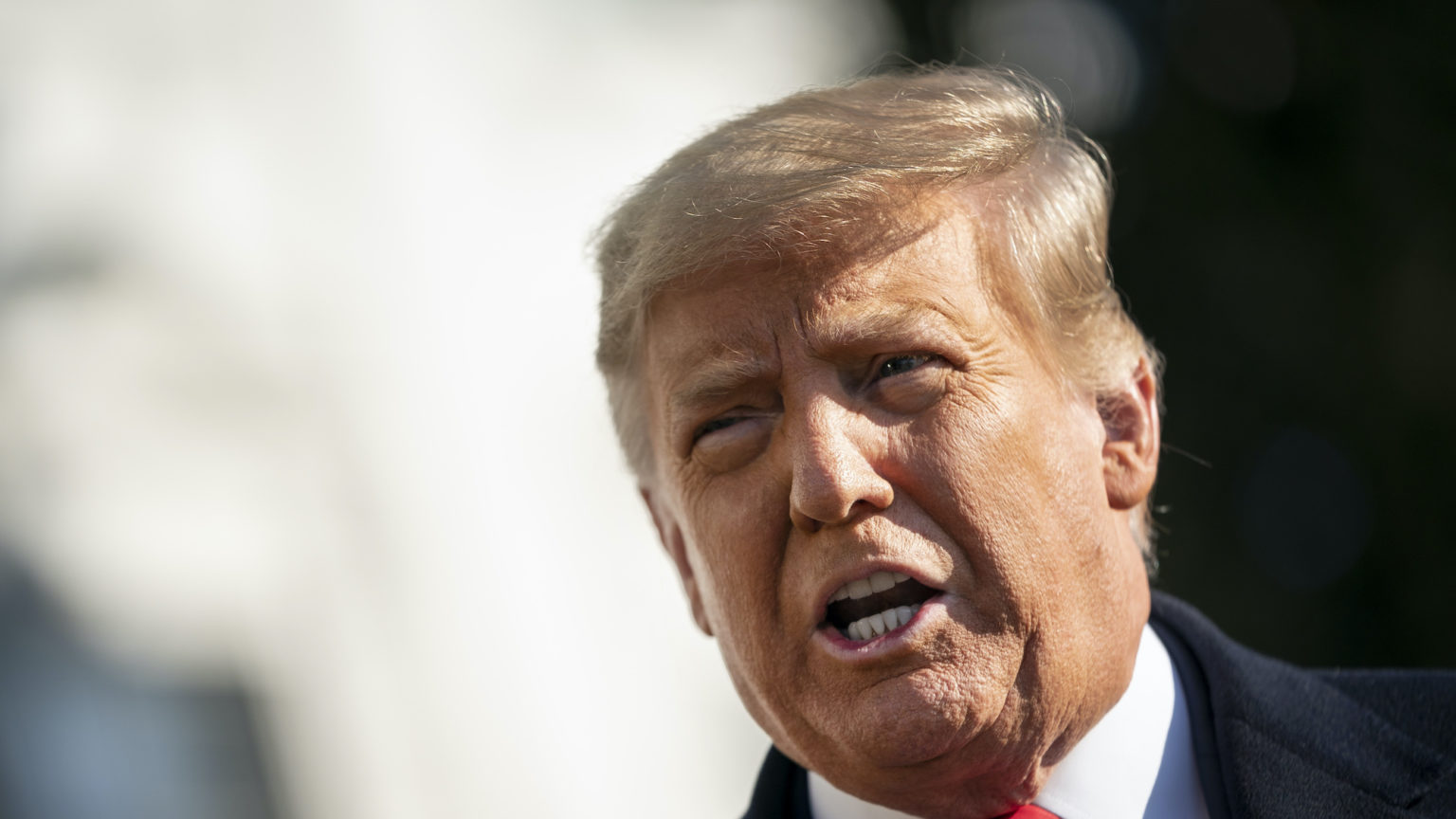 Donald Trump has once again made history in a way he would rather not have. He has become the first president in the history of the American republic to be impeached twice. The House of Representatives has voted to impeach him for 'incitement of insurrection'. He will now be put on trial by the Senate. If he is found guilty – not impossible, given how many Republican representatives and senators have been making pro-impeachment noises – he will be turfed out of office at the very end of his presidency and barred from ever standing for political office again.
Who could be against this? Trump, as most of the media, the social-media oligarchies and politicians of all persuasions have been insisting incessantly since the breaching of the Capitol last week, is the new Hitler. The Capitol riot was the Reichstag Fire / the Beer Hall Putsch / Kristallnacht 2.0 – pick your favourite Holocaust metaphor – and Trump is responsible for it. The protesters were insurrectionists – worse, they were terrorists – and Trump was the spiritual and operational instigator of their terrorism. That's the narrative we have been suffocated with for a week now. The Capitol breach was the 9/11 of our times, serious journalists madly claim, and Trump was its Osama bin Laden. People have actually said this.
In such a moment of hysteria – and we really have reached hysteria now – it can be difficult to call for calm and reflection. But that is what we must do before things go too far. The truth is that this impeachment of Trump is deeply problematic. It is an indictment not just of a president who has done many gravely questionable things in recent weeks, but also of freedom of speech; of the right of everyone – whether president or plebeian – to express him or herself plainly and passionately. Trump is essentially on trial for making heated political comments, for pushing an ideological line – that the 2020 election was 'fraudulent' – that many people find offensive. If he is found guilty, he will be found guilty of expressing himself in a way that the political elite considers problematic. Everyone needs to stop, breathe, and consider the impact this would have on the already frail culture of freedom.
It doesn't matter whether you are pro-Trump or anti-Trump. It doesn't matter whether you agree or disagree with his claims that the election was stolen from him (spiked has strongly critiqued the 'fraudulent election' guff from the very beginning, arguing that it was a shrill American version of the British chattering classes' four-year effort to overturn the vote for Brexit here at home). No, this is bigger than that now. This is about what we are allowed to think and say. This is about the space that exists for strong, passionate and, yes, sometimes crazy political speech and commentary. This is about ensuring that nobody – not even Bad Orange Man – can be branded guilty and permanently expelled from political life for expressing views and agitating for political action.
Because here's the thing: there is no proof that Trump incited violence. There is no proof that he plotted or instigated an insurrection. In the speeches and comments that have been quoted in the court of the liberal media – which has already found him guilty of being a 21st-century Nazi – Trump pushes his nonsense about the election being stolen, using political phraseology like 'fight back' and 'be strong', and expresses support for marching to the Capitol. He did not call for a riot; he did not call for anyone to enter the Capitol Building; he did not say anything about insurrection. As Alan Dershowitz has said, all of Trump's comments fall under the protections of the First Amendment. It was legitimate political speech – whether you liked it or loathed it – not a cry for the use of imminent violence.
This matters because freedom of speech matters. Nobody has a right to incite violence; even the wonderfully liberal First Amendment, as made clear by numerous Supreme Court decisions, does not protect words that openly call for imminent violent behaviour. But everyone must have the right to argue their political case as colourfully and furiously as they like, and to call for protests and resistance. This is the stuff of politics. It always has been. If Trump is found guilty of incitement for speaking in relatively normal political language – even if he did so on a theme, election theft, that most people consider barmy – then the broader culture of speech will suffer. And if he is found guilty on the basis of how other people chose to interpret his words, then a core principle of freedom of speech – the right of politicians, artists and activists to express themselves without having to account for the behaviour of their viewers or listeners – could be lost, or at least denigrated.
'Incitement of insurrection.' These words have meaning. They exaggerate what occurred at the Capitol – it was an opportunistic if repugnant criminal incursion, not a planned coup – and they depict rowdy political speech of the kind that Trump delivered in recent days as inevitably provoking violent behaviour. It is this that mustn't stand. The liberty and lifeblood of politics are at risk if we criminalise more and more forms of political speech. There is hysteria in the air. You can see it in the overblown talk of coups and fascism and 'the new 9/11'. There is a culture of vengeance too, glimpsed in the woke elites' drawing up of blacklists of Trump employees and their desire to brand any agitating Trump supporter as a 'domestic terrorist'. When hysteria descends, stupid things are done. This impeachment is one of those things.
To enquire about republishing spiked's content, a right to reply or to request a correction, please contact the managing editor, Viv Regan.