CNN's deranged war on Trumpists
CNN is branding Trump supporters as terrorists. The liberal media have lost their minds.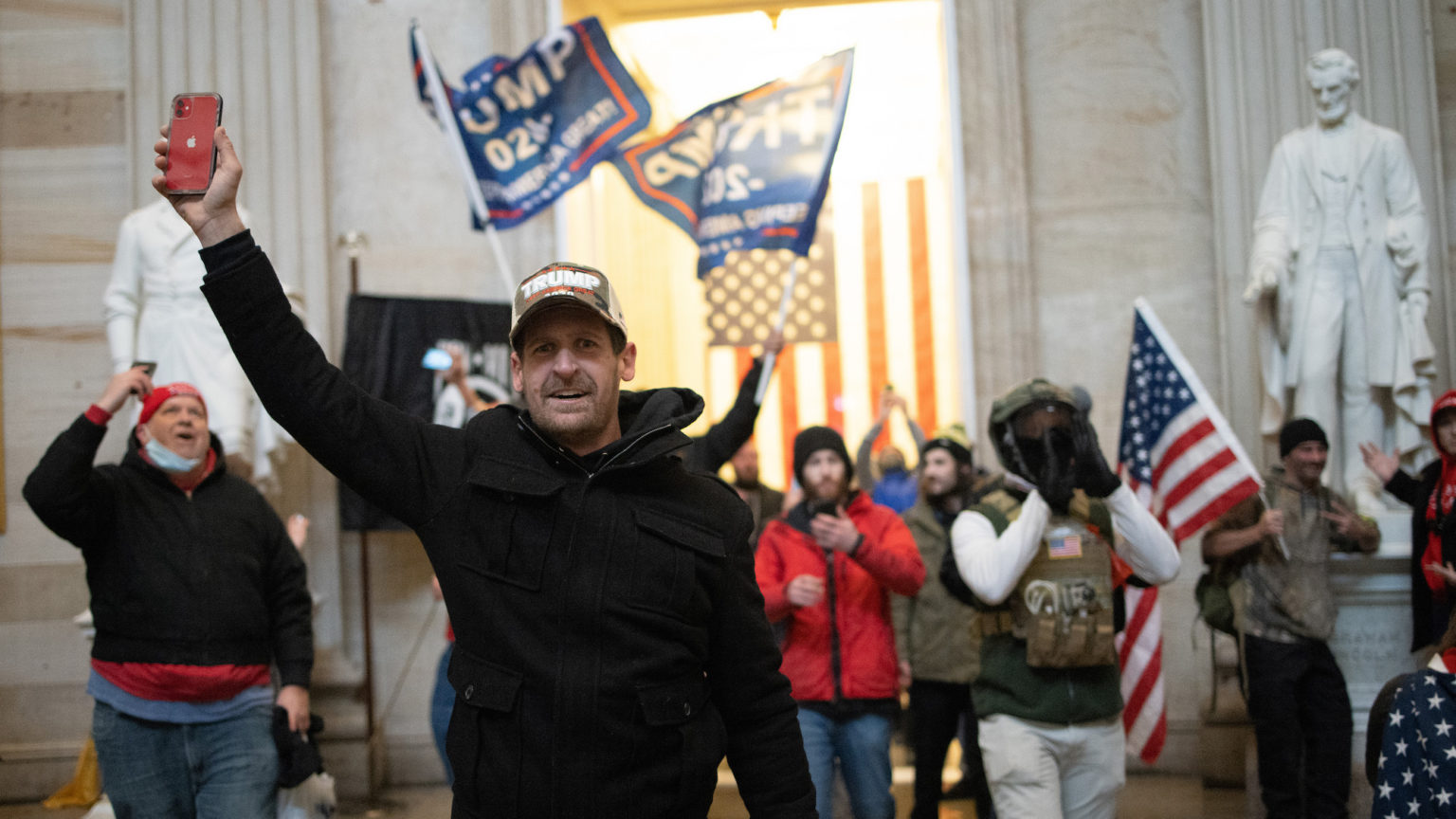 CNN has worked itself into a deranged frenzy over the Capitol riots. The scenes of MAGA lunatics breaching the seat of American democracy were certainly risible. But CNN and other mainstream outlets have decreed that this was an act of terrorism.
CNN's star anchor, Jake Tapper, described last week's events in Washington, DC as a 'deadly domestic terrorist attack', adding that the 'terrorist mob' was following the 'instruction' of Donald Trump.
"'Trial by combat. Take back our country. You have to show strength. Stand up and fight.' Those are the words the terrorist mob heard from President Trump and his allies before they followed the President's instruction."

– @jaketapper reacts to the riots on Capitol Hill pic.twitter.com/Ozu4Euddtn

— The Lead CNN (@TheLeadCNN) January 7, 2021
CNN contributor Juliette Kayyem similarly declared, 'Trump is the spiritual leader for domestic terrorists' as well as their 'operational leader' – effectively saying that Trump had organised a terror attack. Kayyem backed the 'deplatforming' of the president from social media, as part of a broader 'counter-terror' strategy.
"Trump is the spiritual leader for domestic terrorists and he is their operational leader. He tells them what to do. Now, total isolation. 25th A. Yes. Impeachment. Yes. Deplatforming. Yes. We are still in the tactical phase of a counterterrorism effort. Enough with unity." @cnn pic.twitter.com/8UkZBzS4ai

— Juliette Kayyem (@juliettekayyem) January 12, 2021
And in an extended monologue, anchor Brianna Keiler said the violence represented an 'armed uprising' by 'terrorists'. She obsessively attacked Fox News' Tucker Carlson for questioning whether it was an 'insurrection', branding him as an 'enabler' of terrorism and a 'parasite' – a chilling way to describe a fellow journalist.
.@brikeilarCNN draws a contrast between how Fox host Tucker Carlson described Capitol rioters and Black Lives Matter protesters.

"Carlson rolls his eyes at the idea of systemic racism, at while privilege, but perhaps he should roll those eyes on over to a mirror." #RollTheTape pic.twitter.com/Ac3Oy12LSD

— CNN Newsroom (@CNNnewsroom) January 8, 2021
CNN was not alone. MSNBC joined in the madness, with host Joy Reid even comparing Trump to Osama bin Laden. 'What has he done in terms of incitement that Osama bin Laden didn't do?', she asked.
"Josh Hawley should resign in ignominy…Ted Cruz as well. But honestly, Mitch McConnell too…You know what? Please be quiet Lindsey Graham. You built this with the rest of them." – @JoyAnnReid pic.twitter.com/1gJ41FTBbU

— Keith Boykin (@keithboykin) January 6, 2021
So there you have it: the US Capitol siege was an al-Qaeda-style terror attack, orchestrated by Trump.
This language is incredibly dangerous. Not only does it grossly exaggerate the significance of the ragtag bunch of Capitol rioters. It also paves the way for new authoritarian and repressive measures.
CNN and Co want to revive the War On Terror, even in the absence of any real terrorists.
Picture by: Getty.
To enquire about republishing spiked's content, a right to reply or to request a correction, please contact the managing editor, Viv Regan.