Even Angela Merkel is worried about Trump's Twitter ban
Germany's chancellor has described the censorship of the president as 'problematic'.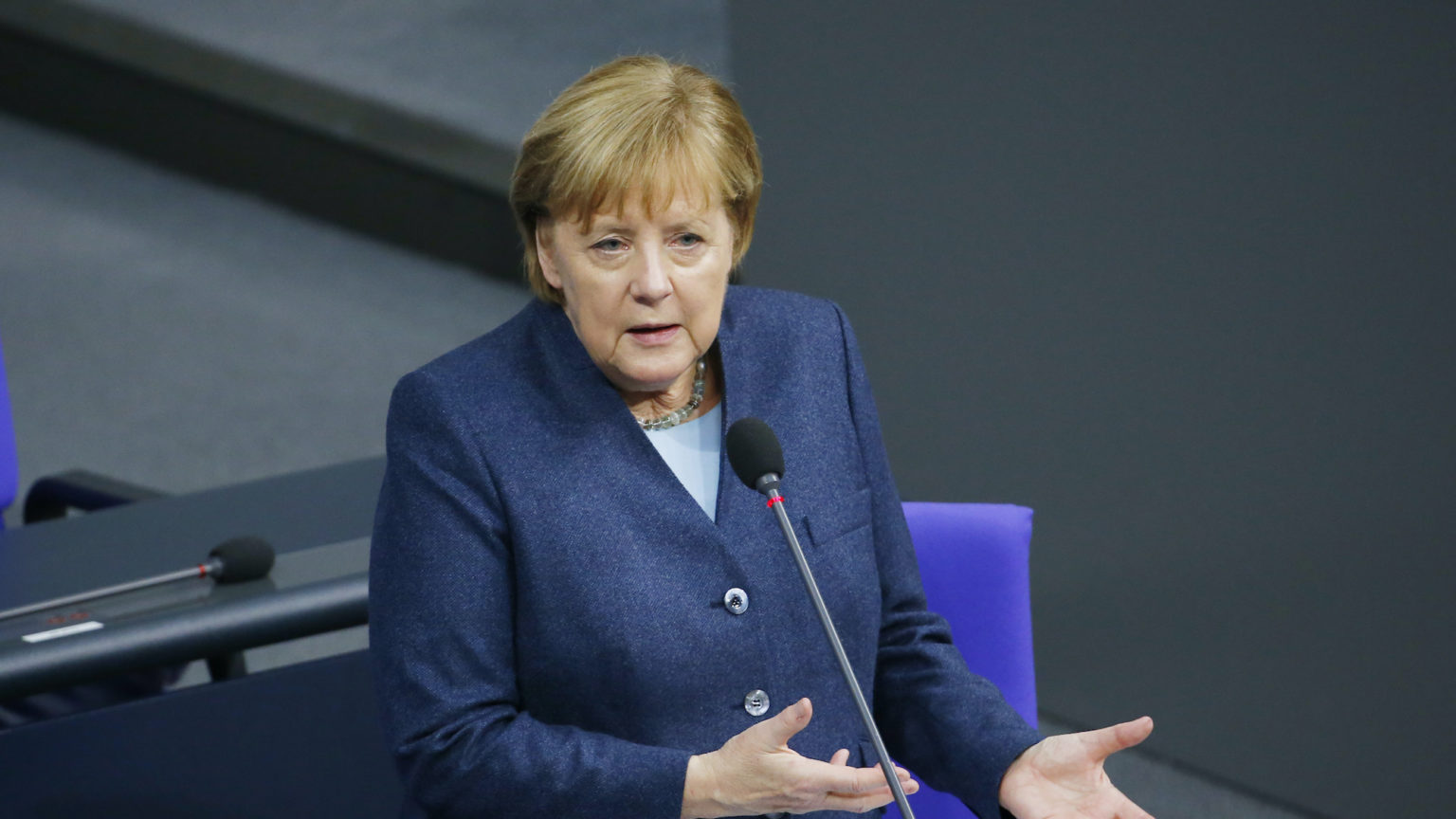 The social-media silencing of Donald Trump has set a terrifying new precedent – so terrifying that even Angela Merkel, hardly known for her commitment to free speech, is uncomfortable with it.
Commenting on Twitter's Trump ban, Merkel's chief spokesman, Steffen Seibert, said, 'the chancellor considers it problematic that the accounts of the US president have now been permanently blocked'.
German Chancellor Angela Merkel considers U.S. President Donald Trump's eviction from Twitter by the company "problematic," her spokesman said Monday.https://t.co/xlCZBQCF9q

— FOX Baltimore (@FOXBaltimore) January 11, 2021
He explained that Merkel thinks parliaments should decide the rules for social-media platforms, rather than the tech firms themselves. He said that freedom of opinion is a right of 'elementary importance', adding that it 'can be intervened in, but according to the law and within the framework defined by legislators – not according to a decision by the management of social-media platforms'.
'Problematic' is an incredibly tame way to describe Silicon Valley's blatant censorship of the US president. And the idea that freedom of opinion can be legitimately 'intervened in' should also concern us (Seibert said tech firms 'bear great responsibility for political communication not being poisoned by hatred, by lies and by incitement to violence'). But in opposing the Trump ban, Merkel is, for once, on the right side of a free-speech question.
She has been no friend of free expression during her time in office. In 2019, she proclaimed that free speech must 'have its limits' and drew a distinction between 'extreme speech' and free speech.
Her government also passed legislation placing strict controls on social-media firms to force them into deleting so-called hate speech.
It is telling, then, that even Merkel is concerned by Twitter's autocratic act.
Picture by: Getty.
To enquire about republishing spiked's content, a right to reply or to request a correction, please contact the managing editor, Viv Regan.