The inhumanity of lockdown
Mental-health problems are soaring, but cheerleaders of lockdown can only offer insincere platitudes.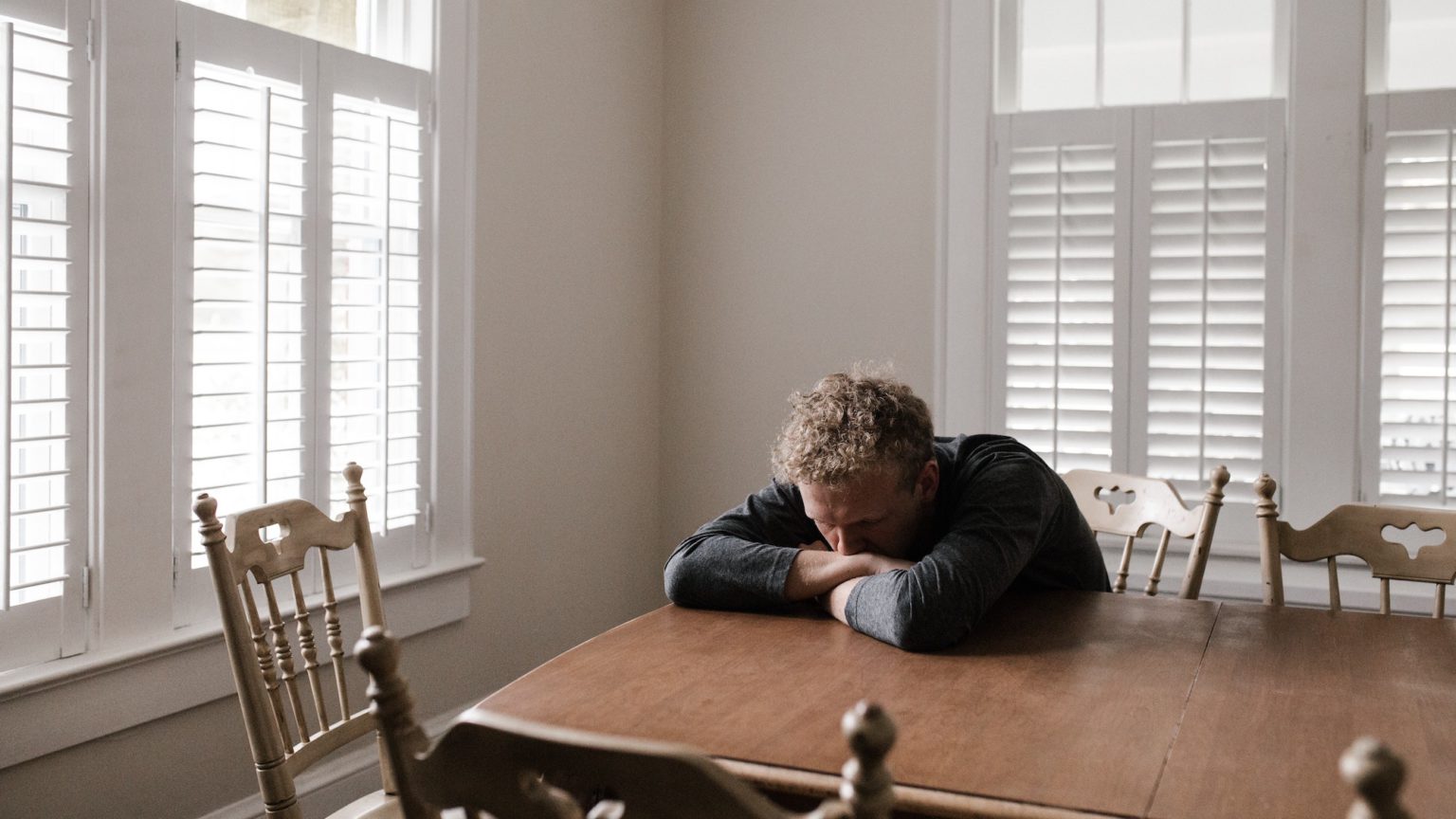 Here we go, then: lockdown No3. And like clockwork, a familiar post is popping up all over my Facebook feed, as various acquaintances profess their concern over the mental-health impact of yet more lockdowns. 'A winter lockdown will be tough for many', it says (or words to that effect), 'so here are the telephone numbers of relevant services'.
'Oh, how caring and compassionate of you', I always think, particularly when it's posted by someone who, just 48 hours earlier, was loudly demanding the same restrictions that the post references. 'You've correctly deduced that another seven weeks of effective house arrest might not be a boon for our mental stability. And here's your solution: meaningless virtue-signalling.'
Don't get me wrong: I have nothing but respect and gratitude for the work of mental-health charities. But if the cheerleaders of lockdown think that sharing a few telephone numbers will help alleviate the devastating impact of the policies they champion (not least the record high number of Brits – six million and counting – currently receiving antidepressants), then they are seriously missing the point.
At its heart, lockdown is an inhumane policy in that it sacrifices individual needs in favour of achieving one collective goal. Rather than understanding that some activities will mean different things to different people, it instead assesses them by one single criterion: whether they carry the slightest risk of Covid transmission. Which means that mental-health concerns – most of which are inherently subjective – don't get a look-in.
Whenever I see the same mental-health posts being shared again on social media, I can't help thinking of the sixtysomething widow I heard on Radio 4, calling in to a phone-in about loneliness in the spring to talk about how her favourite activity – her choir practice – had been cancelled indefinitely. When she told the presenter how much she missed those evenings, and how, in her words, she 'didn't make friends easily', my heart went out to her.
Just what part of 'following the science', I wanted to shout, means that this poor, lonely woman has to be deprived of the one thing that made her week worthwhile? I had the same reaction reading about the devastated parents forced to spend Christmas away from their disabled children thanks to the sudden induction of Tier 4 rules. Where's the concern for their mental health?
Cite these cases to the lockdown hardliners and they inevitably spout statistics about how the coronavirus is raging through Britain and the NHS is struggling to keep up. That might be true but it misses the point. It's not that people shouldn't take the coronavirus seriously, and limit their interactions correspondingly. It's that it shouldn't be up to the state, using criminal law, to tell us what's 'essential' for our wellbeing – particularly when it comes to minor but meaningful interactions.
Imagine if the lonely choir lady had been living in Sweden. Chances are her weekly practice would have still been cancelled, but she would have been free to invite a handful of fellow members over to her place for a sing-song, or even just for a cup of tea. In Boris Johnson's Britain, she would be risking arrest and a £10,000 fine. She might even be shamed on social media by her local constabulary.
To be fair, the architects of lockdown aren't completely blind to this. They have allowed for some limited exceptions. Lonely single households have been able to form a 'support bubble' since May, and the rules contain loosely worded exceptions about 'caring responsibilities', which would surely cover comforting a friend in crisis. More specifically, Alcoholics Anonymous has been advised that it is allowed to hold meetings during lockdown. Quite right, too.
But while AA is clearly vital to the mental wellbeing of much of its fellowship, how many of us have something similar (if less official) that plays a similar role in our own lives? What if your particular strategy for seeing off a dark spell involves a game of tennis, a quiet picnic, cooking with a friend, or embarking on solitary walks in Snowdonia? Well, hard luck. Those are all banned.
That is what makes lockdown restrictions so unfair. When everything is judged only by whether it carries the slightest risk of Covid transmission (if done on the largest scale imaginable), we lose sight of why certain things matter so much to the lonely and vulnerable. And then we wonder why we see an uptick in depression.
If we must bombard our Facebook friends with mental-health advice, why don't we at least make it something worthwhile? My own humble suggestion would be to remind people that it's okay to look after your own needs once in a while. And if protecting your own mental health means going beyond what the government says, so be it.
Ideally, of course, we would be living with a system that didn't force us to break the rules in the first place. A Swedish-style system, for example, which strongly advised against any 'unnecessary' social interactions, would be far kinder on our mental health: allowing people to look after their essential human needs without feeling guilty.
For my money, that's the crux of it. If we really want to help people's mental health, we need to get away from this puritanical assumption that engaging in any behaviour not expressly licensed by the state is inherently selfish and harmful. Clichéd as it might be, we need to remember one thing: deep down, we're all only human. And we deserve a system that remembers that.
Robert Jackman is a writer and critic with the Spectator.
To enquire about republishing spiked's content, a right to reply or to request a correction, please contact the managing editor, Viv Regan.