Ofcom wants to No Platform trans-sceptics
The UK broadcast regulator is trying to deny airtime to critics of transgender ideology.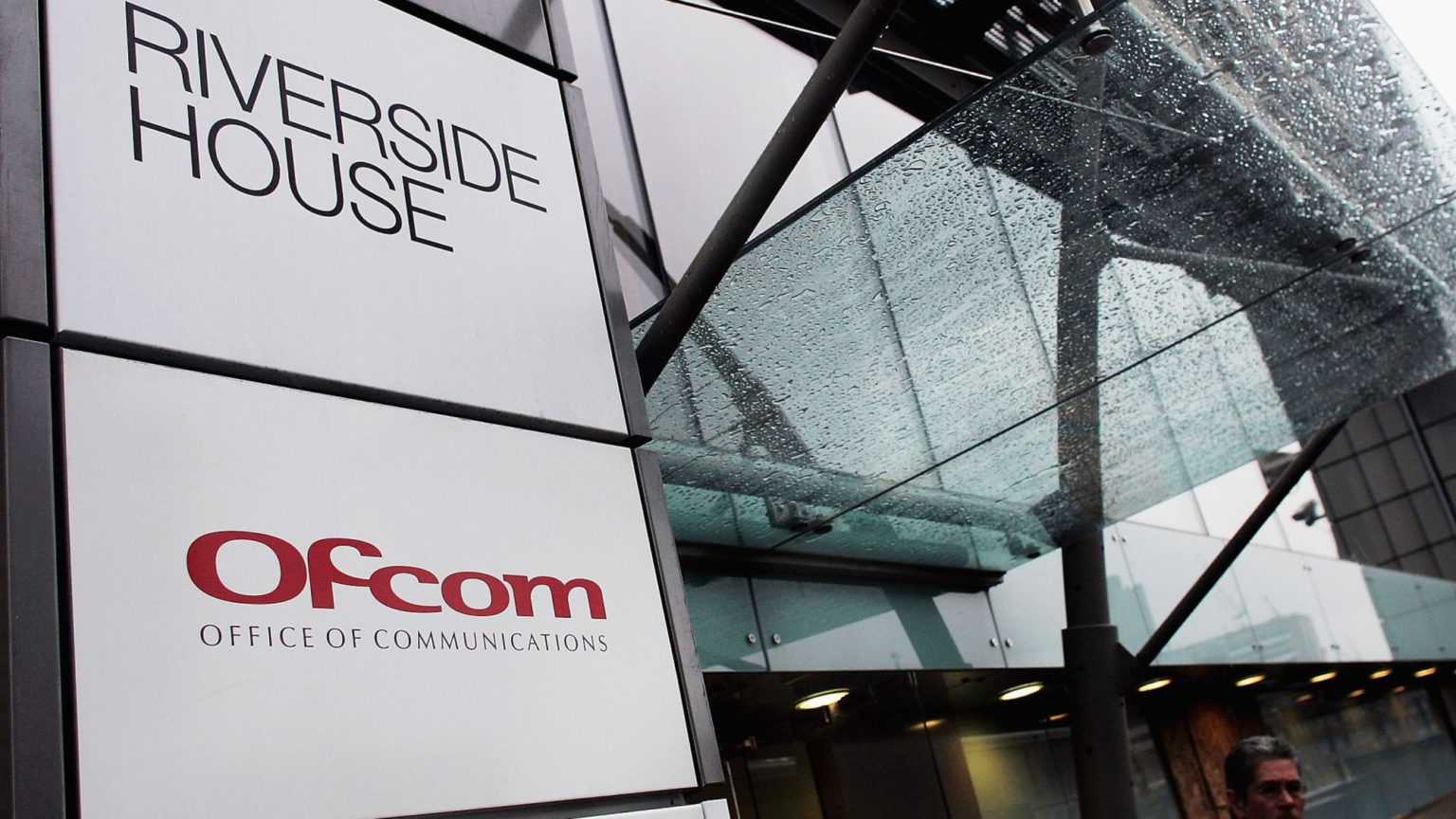 Speaking before parliament's digital, culture, media and sports committee in December, Melanie Dawes, chief executive of broadcast regulator Ofcom, said it was 'extremely inappropriate' for broadcasters to seek to 'balance' the views of transgender people by also giving airtime to the views of 'anti-trans pressure groups'. Ofcom has now followed through on Dawes' comments by expanding its definition of hate speech to include intolerance of transgender issues and 'political or any other opinion'. As a result we can now expect many critics of trans ideas, from feminists to gay-rights campaigners, to be denied airtime.
In doing this, it seems that Ofcom is now using the long-standing campus tactic of No Platform for the mainstream media.
This is extremely worrying. No Platform is a National Union of Students policy that dates back to 1974. It involves the banning – or No Platforming – of certain figures and their viewpoints from public meetings on campus. Originally targeted at the far right, No Platform attempted to soften accusations of censorship by using the language of harm prevention. So racist individuals, the NUS argued, were not merely expressing reactionary opinions; they were potentially encouraging those listening to harm ethnic minorities. Depriving such figures of a platform therefore reduced the potential for harm against certain individuals and groups.
Today, the NUS does not just apply the logic of No Platform to the far right. It also applies it to many others with whom it disagrees, including critics of transgender ideas. And this position, in which critics of transgenderism are unfairly grouped together with racists, now appears to be the position of Ofcom, too.
No matter how it is presented, No Platform is still a form of censorship. Not only does it prevent certain people from speaking, it also prevents audiences from hearing certain views and making up their own minds about them. No Platform advocates justify this tactic on the grounds that depriving certain people of a platform prevents their views from being considered normal or acceptable by the public. Such an argument reveals No Platform supporters' predictably dim view of members of the general public, who they believe will fall prey to certain ideas as soon as they are exposed to them.
It is true open debate is unlikely to persuade many racists, fascists or Islamists out of their poisonous worldviews. An Islamist, for example, is unlikely to be convinced of the wisdom of secularism during a public argument. But the point of public debate is not to win over the opposing speaker — it is to win over the audience. That, after all, is the only way to defeat ideas you oppose – by winning over the hearts and minds of the public.
That is why No Platform-style censorship is never able to defeat the ideas it seeks to ban. Because while it silences such ideas, it does not discredit them in the court of public opinion. And it is only when ideas are publicly discredited that their influence in society starts to wither.
Take the claims of anti-vaxxers, for example. Silencing them neither has created nor does create a pro-science or pro-vaccination outlook among the public. That can only be generated by taking on and debunking the claims of anti-vaxxers, not hiding them from view.
Oddly, despite many No Platfomers calling on the authorities to censor political opponents, they will still insist they are not demanding state censorship. They point out that when university debating societies or students' unions restrict public platforms, they are only doing so as private bodies exercising their right to freedom of association. This is disingenuous. They are still attempting to restrict an audience's access to competing ideas and beliefs in a public forum. And they are still making a judgement on behalf of others as to what ideas they are allowed access to.
By attempting to stop critics of trans ideology from appearing on television debates, Ofcom is taking No Platform censorship to a different level. It is effectively denying the viewing public access to competing arguments over what are still highly contentious views on gender. And, in doing so, Ofcom is preventing citizens from coming to any clear consensus on the issues at stake.
Moreover, the categorisation of criticism of trans ideas as hate speech demonises entirely reasonable viewpoints. After all, many of those critical of trans ideas are feminist activists defending women's rights, rather than, as Ofcom suggests, people promoting violent hatred.
In its attempt to No Platform trans-scepticism, Ofcom is demonstrating its contempt for the public. It assumes that people, merely having heard, for example, feminists questioning trans ideas, will want to attack trans women. And, more broadly, it assumes that audiences cannot be won over to one side or another without the silencing of opposing opinions. This demonstrates a lack of belief in the strength of one's own arguments.
What Ofcom does not understand is that No Platforming views trans activists disagree with is a self-defeating strategy. It may be successful in censoring ideas that the activists oppose, but it won't necessarily win deeper support in society for certain trans ideas. For it is only through open debate that people can develop a clear view on what they support and what they do not.
So, if we really want to develop a moral or political consensus on certain issues, or win support for certain ideas, we need to say no to No Platforming.
Neil Davenport is a writer based in London.
Picture by: Getty.
To enquire about republishing spiked's content, a right to reply or to request a correction, please contact the managing editor, Viv Regan.