The year Europe woke up to its Islamist problem
After a spate of terror attacks, Europe's leaders are no longer able to ignore the poison of Islamist ideology.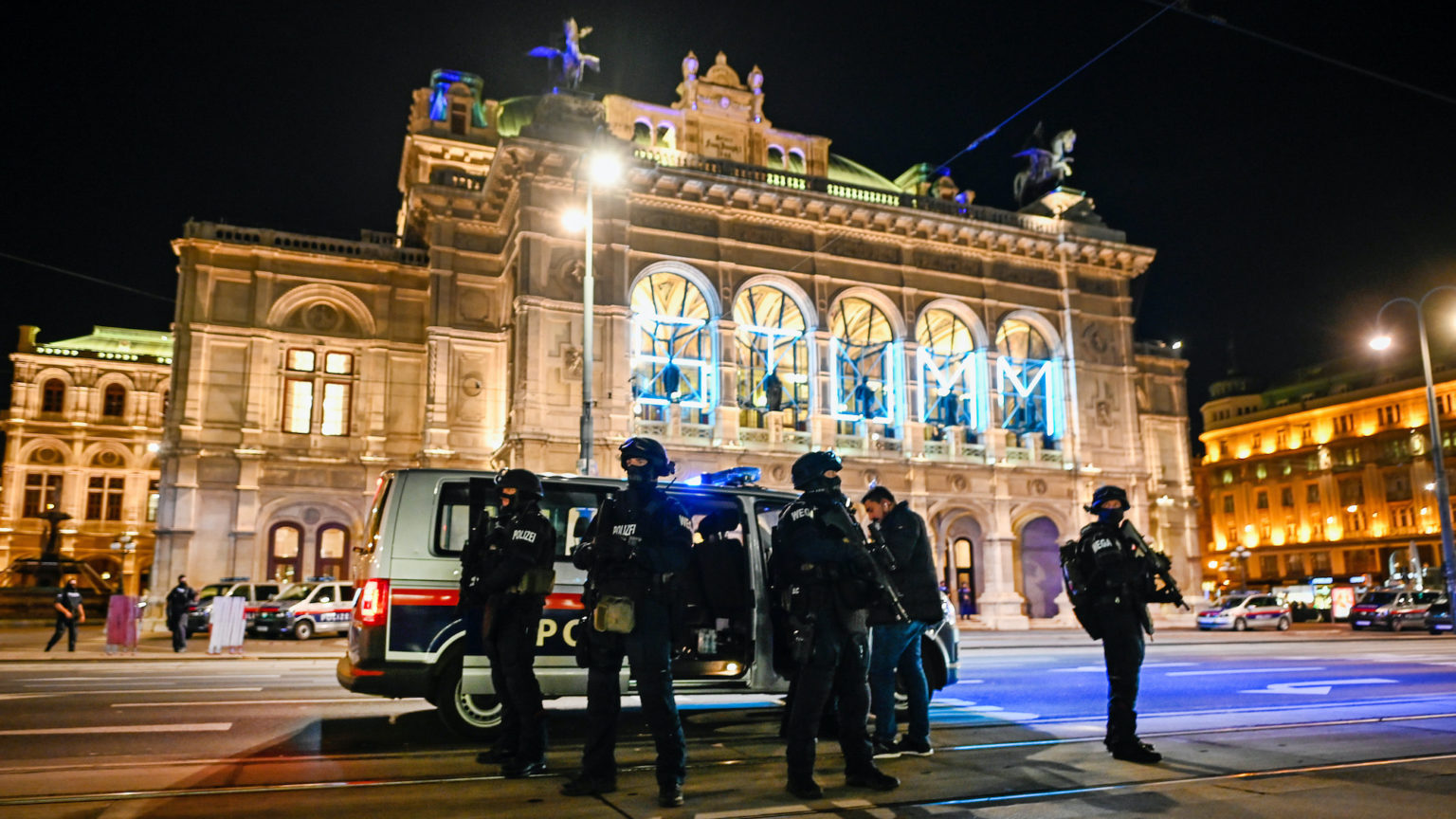 2020 will be primarily remembered for the Covid-19 pandemic. But while most have looked on this crisis with great worry, there are a number of radical Islamist ideologues who treated the pandemic as a golden opportunity to wreak terror and havoc.
In the earlier stages of the pandemic, terrorist organisations such as Islamic State were revving up their jihadists. According to this bloodthirsty death cult, the pandemic offered the perfect conditions to pounce and unleash deadly acts of terror in the Western world. In an editorial produced in its weekly newspaper, Al-Naba, titled 'The Crusaders' Worst Nightmare', ISIS members were encouraged to step up their efforts and to exploit the West's preoccupation with Covid. With security services and national armies 'stretched' to help government efforts to tackle outbreaks, Western countries were perceived to be 'restricted' in terms of fighting jihadists abroad – presenting a golden opportunity for them to 'strike'.
Lo and behold, Europe was indeed struck by a spate of Islamist terrorist attacks, particularly in the autumn. On 4 October, a man was stabbed to death in an Islamist terrorist attack in the German city of Dresden. The alleged perpetrator, a 20-year-old Syrian national, arrived in Germany in 2015 to seek asylum. He was previously investigated after he was suspected of plotting a terrorist attack. He had known links with Islamic State as well as an extensive criminal record.
On 16 October, schoolteacher Samuel Paty was decapitated on a quiet street on the outskirts of Paris by an Islamist terrorist after showing pictures of the Prophet Muhammad during a civics class on freedom of expression. The perpetrator, Abdoullakh Anzorov, an 18-year-old, Chechen-origin refugee, referenced Islamic State in a post-attack social-media post. Near the end of October, the French city of Nice was struck by an Islamist terror attack in which three people were stabbed to death. The alleged perpetrator, 21-year-old Tunisian national Brahim Aouissaoui, entered Europe in late September via the Italian island of Lampedusa.
On 2 November, Austria's capital city, Vienna, was rocked by a string of Islamist attacks in which four people were killed and 22 injured. Kujtim Fejzullai was given a 22-month prison sentence in April 2019 for attempting to join Islamic State jihadists in Syria. However, he was paroled eight months into his sentence. Before unleashing his deadly act of terror, Fejzullai is said to have participated in a 'deradicalisation' scheme supported by the European Union (the DERAD project). Austria's interior minister, Karl Nehammer, went as far as to say that Fejzullai had 'fooled' de-radicalisation practitioners into believing that he had detached himself from his extremist Islamist views. Ultimately, he tricked the authorities into facilitating his premature release from prison. Before carrying out the attack, Fejzullai pledged allegiance to Islamic State on Instagram, under the name Abu Dujana al-Albani.
After repeated system failures, it appears that some of Europe's politicians have woken up to the dangers posed by the Islamist political project on the continent. French president Emmanuel Macron has unveiled a number of measures to tackle 'Islamist separatism'. The French government will closely monitor social associations so they do not regress into extremist hubs, improve oversight of the financing of mosques, bring the importation of foreign imams to an end, and place restrictions on home-schooling.
Reacting to the Vienna attacks, Austrian chancellor Sebastian Kurz urged the European Union to 'focus much more strongly on the problem of political Islam in the future'. Former president of the European Parliament Antonio Tajani repeated his call for the creation of a European FBI to help coordinate the work of police and intelligence services against Islamist extremism. His compatriot, Italian foreign minister Luigi Di Maio, called for an 'EU Patriot Act', mimicking the US surveillance powers established in the aftermath of 9/11.
For years, European liberal elites have overestimated the willingness of newcomers from unstable Muslim-majority societies to integrate into European liberal democracy. And they have underestimated the potentially devastating effects of failed social and cultural integration. Islamist extremism is a poison which has now taken root in much of Europe, posing a fundamental threat to the rule of law, basic liberal freedoms and broader social stability.
But the tide is turning. Soft liberalism is increasingly being sidelined in favour of political assertiveness. Make no mistake – 2020 was a turning point.
Dr Rakib Ehsan is a research fellow at the Henry Jackson Society. Follow him on Twitter: @rakibehsan
To enquire about republishing spiked's content, a right to reply or to request a correction, please contact the managing editor, Viv Regan.