Against the cult of natural childbirth
If women need pain relief or a C-section, they shouldn't have to suffer for it.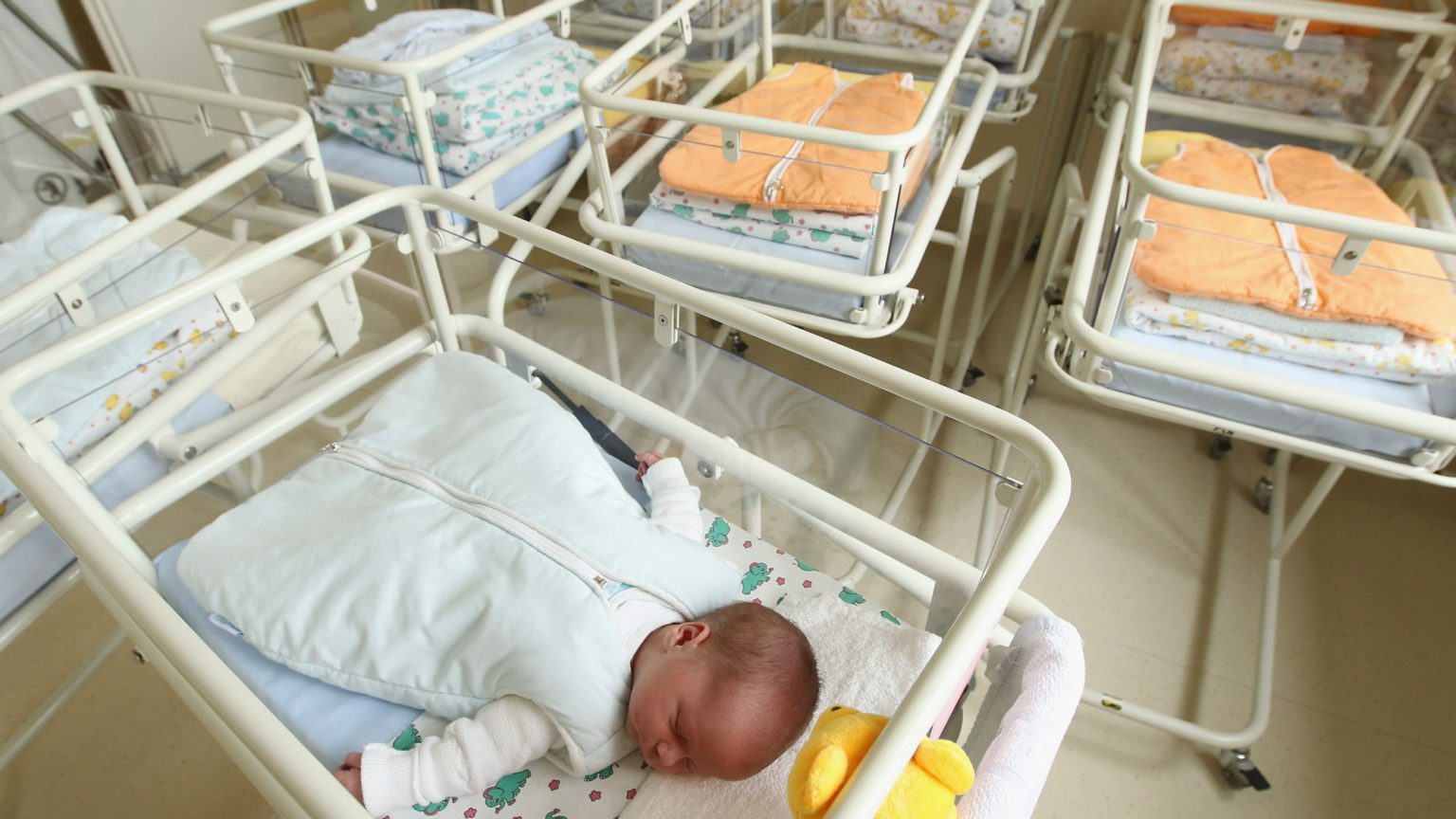 In 2009, Rhiannon Davies and Richard Stanton lost their baby daughter, Kate, hours after she was born. Since then, they have been through absolute hell. But they have also pushed hard and fought for an investigation into what went wrong at the hospital where Kate died.
And now they, along with others who also lost loved ones at the Shrewsbury and Telford Hospital NHS (SaTH) trust, have seen their efforts rewarded, following the publication of a report highly critical of the trust's maternity care ward over several years.
The Ockenden Report, authored by Donna Ockenden, a former midwife, has revealed many failings in maternity care at the SaTH, including its overemphasis on so-called 'natural birth'. This echoes the critical findings of a 2015 report into failings at Morecambe Bay maternity ward, in which midwives were described as being 'overzealous' about vaginal birth.
Indeed, Rhiannon Davis told Sky News: 'I do feel there is a huge toxic culture in place at this hospital trust. But the issues of natural birth at any cost go across maternity in this country.'
After the report into the Morecambe Bay maternity scandal came out, journalist Eliane Glaser wrote in the Guardian that, 'time and again I have heard from women who felt their concerns were dismissed or downplayed by midwives', and 'had to lobby ridiculously hard to be "allowed" an epidural… Countless friends have told me that they felt guilty, selfish or a failure if they asked for an epidural or ended up having a caesarean.'
There is a huge amount of anecdotal data, now backed up by official reports, about the pressure exerted on women to give birth naturally. I wrote earlier this year about women being refused pain relief during labour, for entirely unscientific reasons. 'Natural birth' is often pushed even against the patient's own wishes. This gets really serious when women are refused caesareans when they request them.
Kamalijt Uppal lost her son Manpreet during childbirth in 2003, when he was born in breech at the SaTH. She was repeatedly refused a caesarean when she asked for it, even though she had been promised one during her antenatal appointments. After hours of labour, she was rushed for an emergency caesarean section, but he was born floppy and died hours later. In an interview with iNews in 2019, she said, 'Nobody even attempted manually to turn the baby around at all. I kept begging for a caesarean section and they kept saying no'.
Ockenden's report details other instances at the SaTH, where women were refused caesareans, which led to babies getting stuck during delivery and suffering serious injuries. One anonymous woman quoted in the report said 'she had the impression that the trust was trying to keep the caesarean-section rate low'.
This is an incredibly authoritarian approach to healthcare. Every birth is different. Every woman is different. Midwives should not be imposing their ideas of what a 'good' birth is on women. It can even be dangerous in instances in which a caesarean is the less risky option. The birth process, though natural, is imperfect. Babies can come out feet first, their shoulders can get stuck, and mothers can haemorrhage. In the past much of this was fatal to both women and babies. But now, thanks to human ingenuity, we have medical procedures to deal with these problems, and it has made childbirth safer than ever before.
There is nothing inherently better about giving birth naturally. Nature can be deadly. It is not to be mindlessly worshipped. The obsession with natural childbirth is damaging an area of human life that has benefited enormously from reason, science and progress. Don't even get me started on 'hypnobirthing' and the laughably absurd 'orgasmic birth'.
For the many parents affected by this latest maternity scandal at Shrewsbury and Telford Hospital, they have been up against an institution that mistreated them, dismissed them and destroyed what should have been one of the happiest times of their lives. I can only applaud their tenacity and bravery and for being so straightforward and open about what happened to them. It is a travesty that things had to get so bad before the regressive ideas that caused them so much harm were challenged and properly scrutinised.
To enquire about republishing spiked's content, a right to reply or to request a correction, please contact the managing editor, Viv Regan.