Why are women in labour being denied pain relief?
Too many medical professionals fetishise 'natural' birth.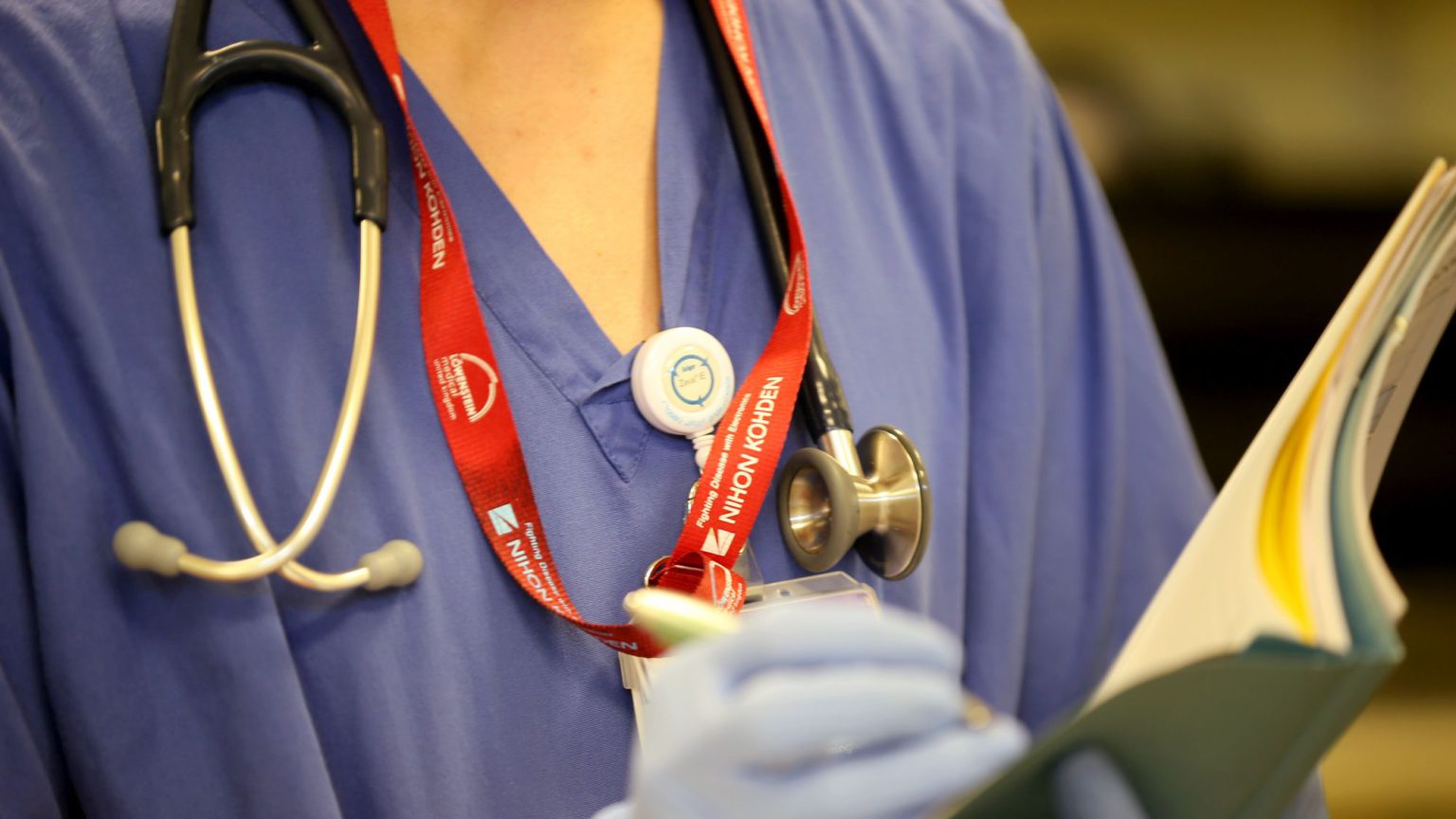 I have never felt more agony than when I gave birth.
I knew it would be painful, but I had no idea of the levels of pain I would endure. Gas and air helped me stay on top of it for a bit, but eventually, I collapsed into wild, uncontrollable screaming. I could hear other women in the labour ward screaming through the walls, too.
Why didn't I request an epidural, you might ask? Well, I did (with my midwife's encouragement). But the anaesthetist was delayed for two hours, and by the time she arrived I was too far along. Later, when my labour failed to progress, I got a spinal tap and finally some sweet, sweet pain relief. Medical technology instantly transported me from a world of fog and intense pain to one where I was lucid and calm, and I could talk rather than howl. We are so lucky to live in a time when such things are available and women don't have to suffer needlessly.
This is why it is so infuriating to learn that so many women are being refused such essential pain relief. A recent investigation by the Department of Health and Social Care found that women are being refused epidurals against official guidelines. In some cases, women have been so traumatised by their experience of labour that they no longer want to have any more children. That is an appalling outcome.
Staffing shortages and stretched resources play a role, but one major factor is that lots of healthcare professionals have a stubborn commitment to 'non-intervention' during childbirth. The misguided belief that so-called natural childbirth is preferable to 'medicalised birth' has been around for a while and is worryingly common in the NHS.
Back in 2009, comments by Dr Denis Walsh, a senior midwife and professor of midwifery, were widely reported in the media. He said that 'more women should be prepared to withstand pain… pain in labour is a purposeful, useful thing, which has quite a number of benefits, such as preparing a mother for the responsibility of nurturing a newborn baby.' He called the pain of childbirth 'a rite of passage'. Walsh's comments were praised at the time by Mary Newburn, spokesperson for the NCT (National Childbirth Trust), the UK's largest parenting charity. Newburn criticised what she, rather strangely, referred to as an 'epidural culture'. Between 2005 and 2017, the Royal College of Midwives ran a campaign for 'normal' births – that is, without epidurals or other medical interventions like general anaesthetic. This campaign was abandoned following an inquiry into a maternal unit in Cornwall which found that an 'overzealous pursuit of the natural childbirth approach' led to poor and unsafe care.
Over the past decade, the proportion of women given epidurals has fallen from 67 per cent in 2008-2009 to 61 per cent in 2018-2019. A Sunday Telegraph investigation in January 2020 found that women were being denied epidurals in six NHS hospitals. It found that staff were in hock to a 'cult of natural childbirth'.
Proponents of natural births claim that not only is the pain of childbirth good for mothers, but that there are also all kinds of health benefits for the children – from better brain development to a decreased risk of illness in adulthood.
I spoke to Dr Amy Tuteur, an obstetrician-gynaecologist and outspoken critic of the natural-birth movement. She told me 'there is absolutely no benefit to feeling the pain'. 'There is a serious drawback because severe pain leads to PTSD, especially if you didn't expect it', she said. Tuteur also said that many fashionable ideas about parenting, such as natural birth and attachment parenting, can be regressive. The message they send is that 'women should always be sacrificing and never consider their own needs'.
Dr Jonathan Witt, an anesthesiologist based in Johannesburg, told me there is 'essentially no data' to support any of the claims of the natural-birth movement. 'Even the stuff which is somewhat evidence-based' is 'heavily twisted', he argued.
But why fetishise 'natural' childbirth anyway? Nature is often cruel and deadly. Throughout most of history, giving birth 'naturally' was incredibly dangerous. Vast numbers of women and babies have died of complications from childbirth. Enormous advancements in obstetric care have largely eliminated that danger. It is foolish to romanticise what labour was like for women in the past.
Of course, if some women choose to give birth without pain relief, that is their decision. There is no way in hell I could. But everyone is different. The key thing to remember is that today we are blessed with an abundance of choice. Humans beings are able to transcend the natural world in ways that our ancestors could only have dreamed of. There is absolutely no need for us to take this amazing human progress for granted.
Now if we could only do something about all that sleep deprivation after a child is born…
Candice Holdsworth is the founder and editor of Imagine Athena.
Picture by: Getty.
No paywall. No subscriptions.
spiked is free for all.
Donate today to keep us fighting.
Donate online
To enquire about republishing spiked's content, a right to reply or to request a correction, please contact the managing editor, Viv Regan.