BLM has set anti-racism back decades
BLM promotes a politics of division and victimhood at the expense of social solidarity.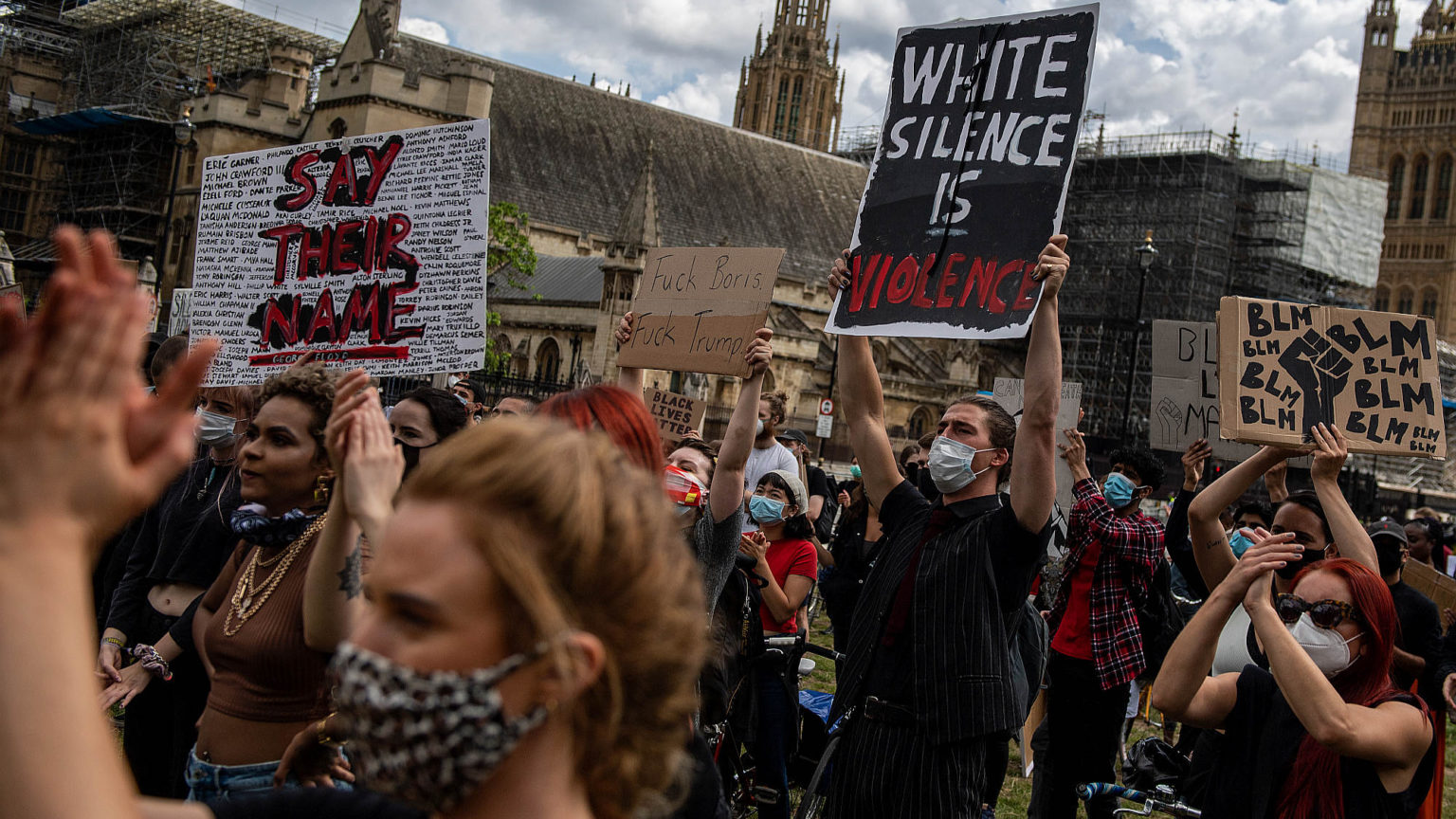 Following the death of George Floyd at the hands of a Minneapolis police officer in May this year, Britain has witnessed a wave of Black Lives Matter (BLM) demonstrations. These protests have not only taken place in major cities such as London, Birmingham and Bristol, but also on the Isle of Wight and the Shetland Islands.
They have not had the positive effect BLM's witless supporters envisaged. A recent poll by Opinium has found that a majority of people – 55 per cent – believe that BLM has actually increased racial tensions. This view is also shared by many ethnic-minority Brits (44 per cent). Labour voters are also notably more likely to agree than disagree with the view that BLM has heightened racial tensions in British society. From the perspective of social cohesion, these polls highlight a worrying sense of growing division and antagonism.
And there has been a lot to divide and antagonise coming from the BLM movement. We have been subjected to the sight of protesters chanting 'don't shoot' at British police officers who are not usually armed; police officers being assaulted with impunity during 'largely peaceful' BLM demonstrations; a BLM activist attempting to burn a Union Flag at the Cenotaph; statues being torn down by BLM activists; and the defacing of a statue of Sir Winston Churchill, who led the British charge against Nazism in the Second World War.
Moreover, the exclusionary nature of the BLM movement has intensified intra-black animosity in Britain, with black Britons who refuse to toe the BLM line labelled by identitarian fanatics as 'coons' and 'Uncle Toms', and accused of being 'race traitors' and 'house negroes'.
When taking all of this into consideration, is it really any surprise that the majority of Brits have taken such a dim view of the BLM movement?
Make no mistake, the anti-racist movement in the UK is in crisis. It has been hijacked by radical political agitators, crank academics, race-baiting journalists, opportunistic woke capitalists and self-absorbed entertainers, who are happy to sacrifice social cohesion in the name of radical identity politics and personal gain. They are focused on making white British people feel forms of 'collective guilt' over slavery and colonialism, and vilifying non-white people who firmly reject the politics of victimhood. Indeed, the latter was perfectly demonstrated by the wave of hostility directed at Munira Mirza after she was appointed to set up the UK government's commission on race and ethnic disparities. Pro-BLM activists called her a 'racial gatekeeper' and 'brown executioner'.
As well as being a trade unionist who has traditionally voted for the Labour Party, I dedicated four years of my life to PhD research, which explored the impact of discrimination on the social and political trust of Britain's non-white minorities. To now be lectured by pro-BLM 'anti-racists', who are ultimately more interested in winning virtue-signalling competitions in their extra-padded identitarian echo-chambers than in producing practical measures to strengthen racial equality in Britain, is not something I take kindly to at all.
The anti-racism movement is increasingly taking its eye off the ball when it comes to bread-and-butter issues: tackling racial discrimination in the labour market; creating a more responsive NHS which meets a diversity of health needs; building ties between police forces and urban neighbourhoods; and boosting forms of political trust in traditionally disaffected minority groups. Instead, the anti-racism movement is being taken over by those who have pledged allegiance to a political campaign that aims to defund police forces and dismantle the UK's market economy. It is a deliberately divisive campaign which crassly portrays Britain – which remains one of the most successful examples of a postwar multi-racial democracy – as some sort of hard-right authoritarian dictatorship.
BLM is responsible for undermining the anti-racist cause. It has alienated those who are serious about racial equality but do not see their own country as a fundamentally evil entity. It has also been implicated in the growing normalisation of left-wing bigotry – something the Labour Party should be especially wary of given its troubles with the Equalities and Human Rights Commission (EHRC).
The UK, over the past few decades, has made steady progress in terms of race relations. The totalitarian impulses of the BLM movement are undoing many of these advances. It is time for patriotic social democrats to take a stand, push back on radical identity politics, and provide an uplifting vision for a post-Brexit Britain based on social cohesion, mutual respect, and equality of opportunity.
And we must do so before it is too late.
Dr Rakib Ehsan is a research fellow at the Henry Jackson Society. Follow him on Twitter: @rakibehsan
Pictures by: Getty Images.
To enquire about republishing spiked's content, a right to reply or to request a correction, please contact the managing editor, Viv Regan.