Why aren't more artists standing up to lockdown?
Live music and theatre has been decimated. But those who've made their names from it have said nothing.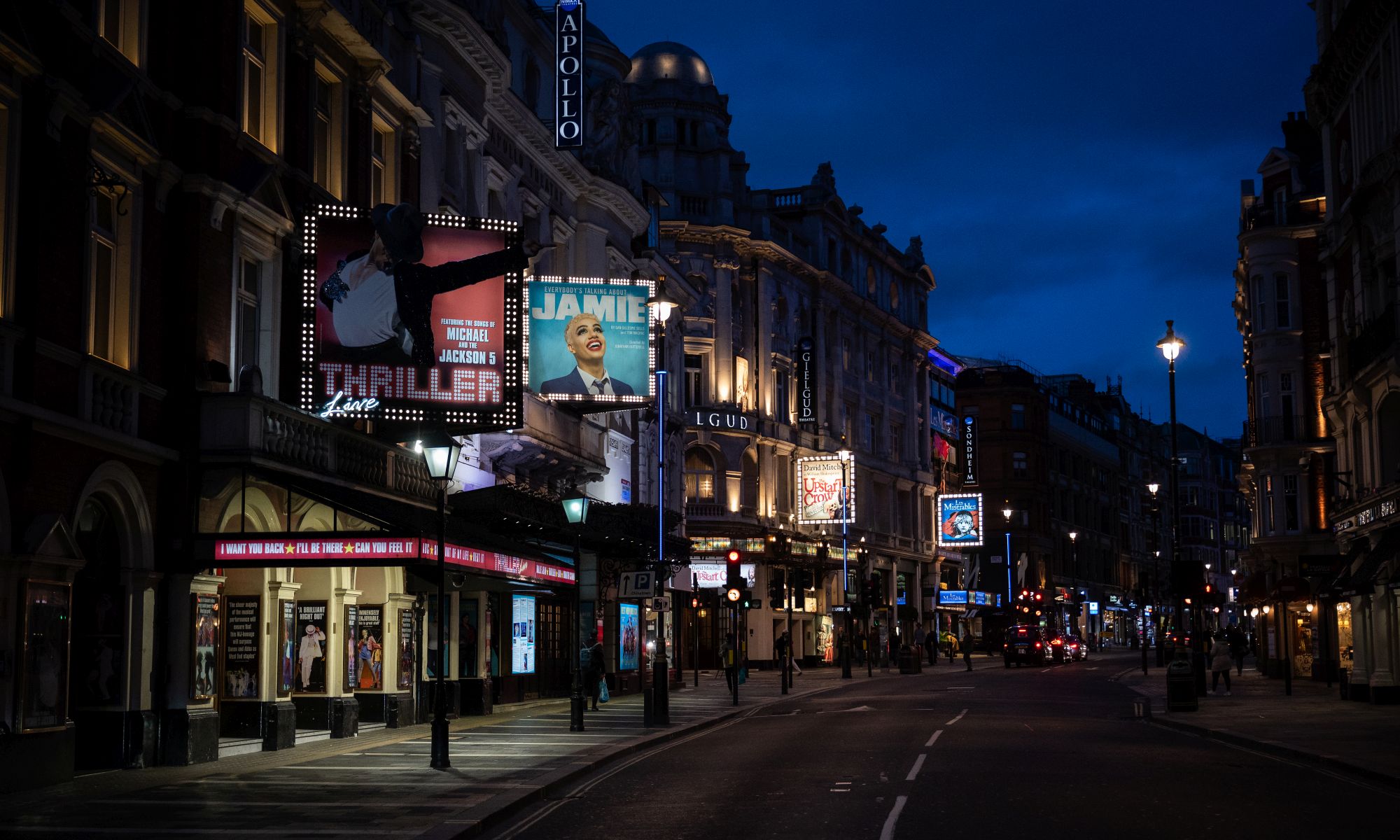 This time of year is usually great for theatre and music. In the lead-up to Christmas and New Year people get into the festive spirit and book tickets for pantomimes, ballets, live music and much else besides. It's a time for carols and candle-lit hymns. It's the most profitable period of the year for many theatre companies, concert venues and the surrounding restaurants and pubs. But in this dreadful 'New Normal' in which we are all stuck at home, all we have for entertainment is the dismal infighting of Boris Johnson's advisers. And the only thing we have to look forward to is the latest puritanical decree from Matt Hancock.
The lockdown has completely decimated the live-performance industry. The West End is a shadow of its former self. Depressing pictures on social media show Oxford Circus underground deserted on Saturday evenings. In the pre-Covid era, this would have been an unimaginable sight. It's disturbing to see a once thriving hub of culture, music and fun disappear like this. And yet we hear very little from leading people in theatre, music and the arts criticising the lockdown and what it is doing to their industry. There has been more pushback from small gym owners who don't have anywhere near the reach and influence of leading people in the multi-billion pound entertainment industry.
Andrew Lloyd Webber has been a notable exception. Good for him. He said in September that the lockdown had pushed theatres to 'the point of no return'. He queried why people could fly in planes but not attend live theatre performances. He also said he knew talented musicians who were struggling to find any work at all. The arts have always been a difficult industry in which to make a career, but people have traditionally taken the risk in order to follow their passions. Without such people, the world would be a much more boring place. But why aren't they speaking up for themselves or each other now?
BBC iPlayer currently has a documentary on the late Ronnie Scott, an ordinary boy from the East End who started the legendary jazz club on Frith Street in Soho. Every musician once wanted to play there. There was never much money in it, but he and his business partner kept going because they loved jazz. Their persistence helped create a thriving live music scene in London. There are countless other small venues like it that have launched the careers of so many great musicians. Thanks to lockdown, these venues are now battling to survive. Established artists have been able to pivot to performing online, but up-and-coming musicians need the live music scene to build their profiles and attract audiences. We need to hear more successful artists speak up on their behalf.
We have seen a great deal on Instagram and Twitter from celebrity musicians and actors denouncing Donald Trump, which is low-hanging political fruit and entails very little risk for them. Many have even posed performatively in masks. But few have had the courage to question how harmful the lockdown has been to the live performance industry.
Perhaps it is because lockdown has been easier for celebrities than most. They live in relative comfort and don't really have to worry about money. But the industry that gave them their big breaks is facing ruin. In June, it was reported that the majority of British theatres and music venues faced 'permanent shutdown' without emergency funding.
The horrible spike in excess deaths in April showed just how much of a risk the virus poses to the elderly and the sick. We must do everything we can to protect them, without severely diminishing the quality of their lives. But we need to find a way of doing it that also preserves all the wonderful joy, beauty and imagination that live music and theatre provide. The feeling of togetherness you get when watching a live performance in an audience is a pleasure that makes life worth living. It's also a successful, world-class industry that provides jobs, pensions and taxes. It exists in an interdependent ecosystem that enables others in the hospitality industry to thrive as well.
I doubt there is complete unanimity in the arts about the lockdown policy. There must be a sizable number who are worried about the future of the industry. They need to start speaking out against the government and stand up for art, for their audiences and for their fellow artists, too.
Candice Holdsworth is the founder and editor of Imagine Athena.
To enquire about republishing spiked's content, a right to reply or to request a correction, please contact the managing editor, Viv Regan.