The British state has lost the plot
A Liverpool gym refused to close. So armed police showed up.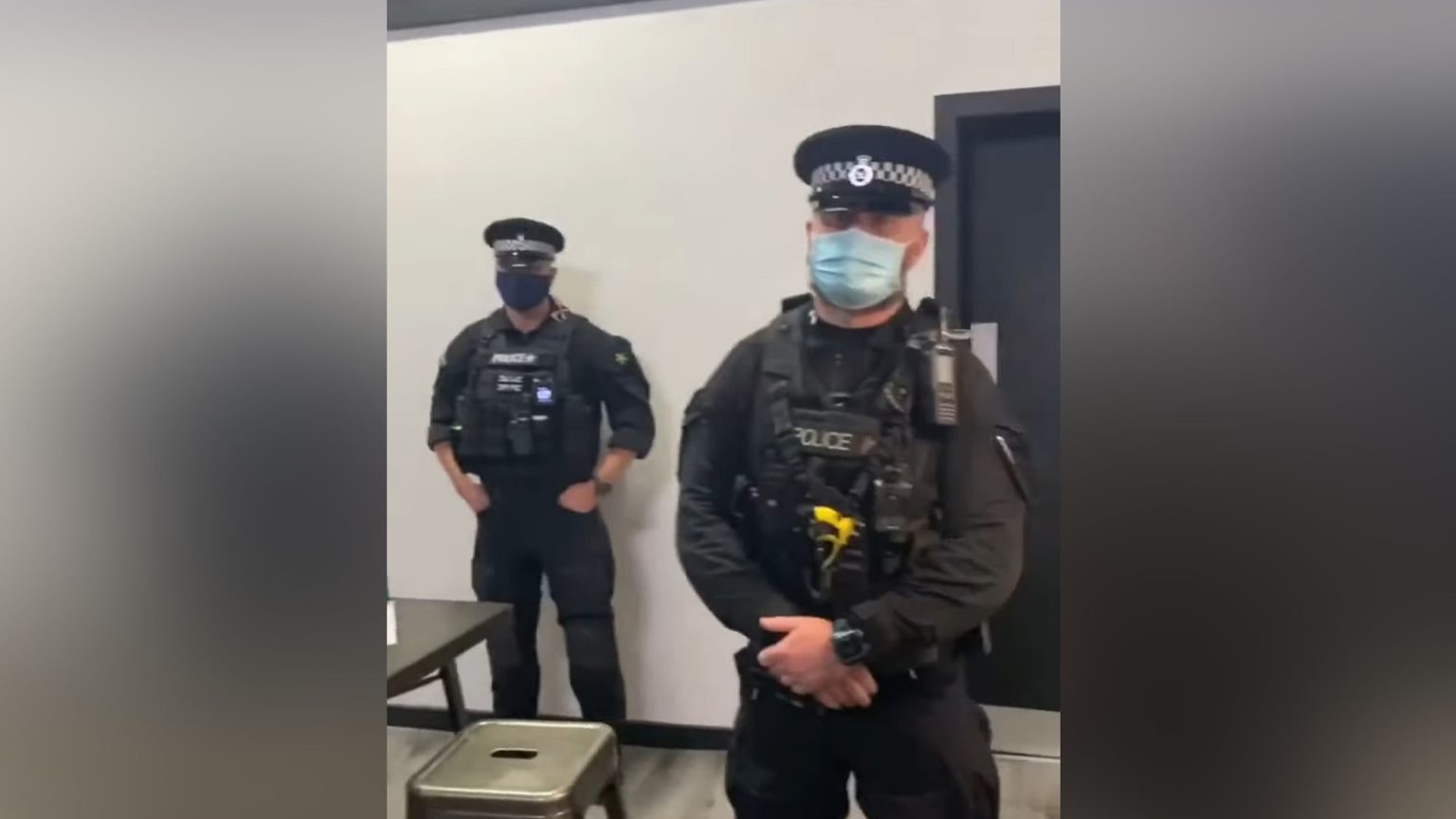 Armed police showed up at a gym in Liverpool and issued it with a £1,000 fine for refusing to close. If you wanted a picture of how far we've fallen into Covid authoritarianism it doesn't get much clearer than this.
View this post on Instagram
Bodytech Fitness in Moreton had refused to close despite Liverpool's Tier Three lockdown, which has been broadened by local officials to include the closure of gyms and leisure centres. In the end, seven or so armed cops showed up, closed the gym, and issued the owner with the fine, while a number of customers were still inside.
Depressingly, this was all sparked by a tip-off from a busybody member of the public.
The gym's owner, Nick Whitcombe, had said that if he closed his gym he 'won't have one to come back to'. 'There will be no business, there will be no gym, there will be no jobs', he said. Given the government is also encouraging us to get fit to make us less physically vulnerable to Covid, the closure of gyms is even more absurd.
Whitcombe is not the only one making a stand, though. A number of Liverpool gyms have refused to shut their doors. A crowdfunding page, set up to aid Liverpool gyms with any legal costs resulting from failing to shut down, has attracted over £30,000 in donations. Meanwhile, a national petition calling for gyms to be allowed to remain open has gained over 130,000 signatures.
That gyms are being closed, with little evidence to suggest this will achieve anything, is bad enough. That they are now being closed by armed police is even worse. This is intolerable in what is supposed to be a free society. As Whitcombe put it, it is 'fucking nuts'.
Picture by: Instagram/Nick Whitcombe.
To enquire about republishing spiked's content, a right to reply or to request a correction, please contact the managing editor, Viv Regan.