A hate-filled war on press freedom
UK lawmakers are set on purging media outlets of dangerous ideas.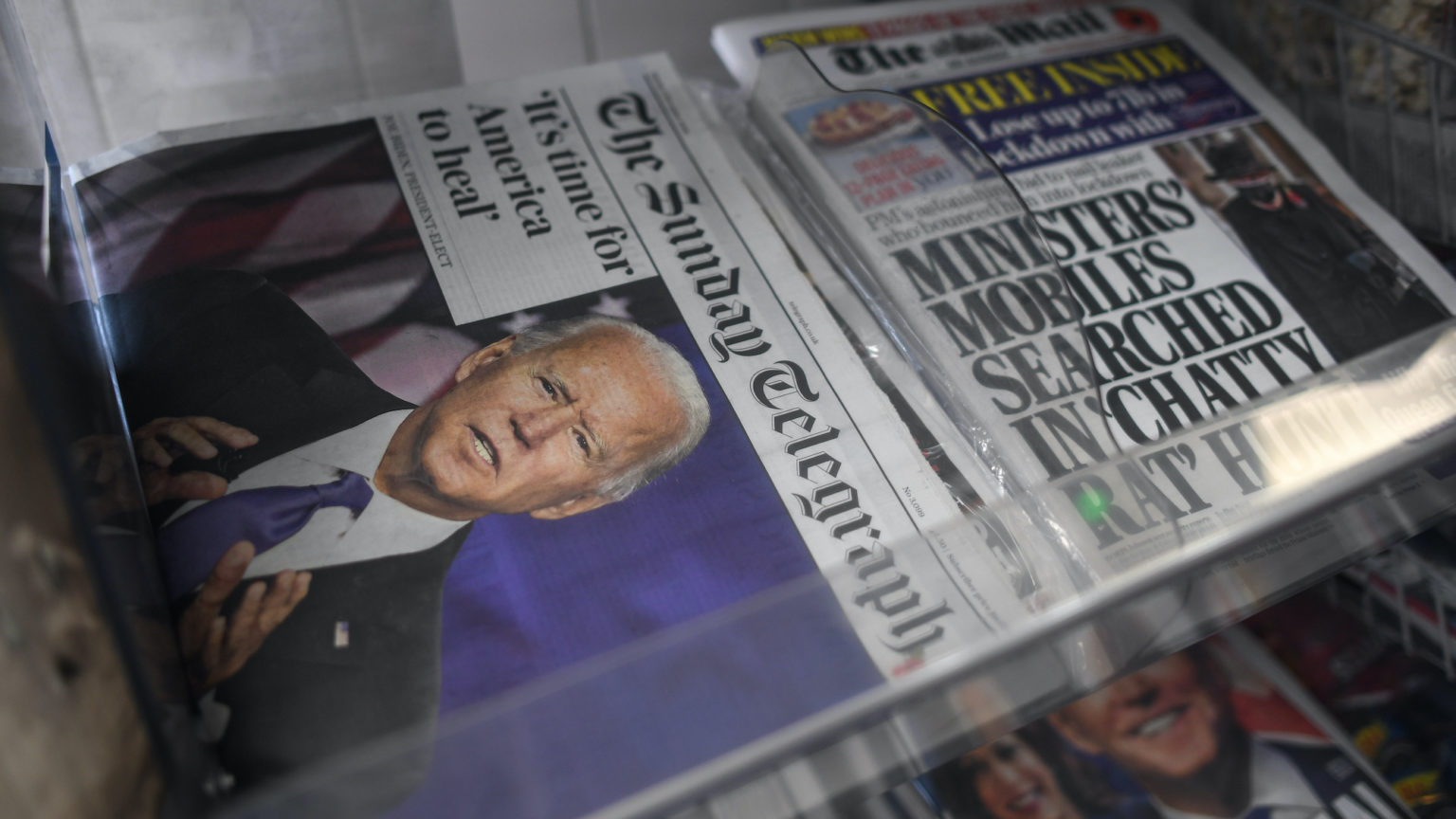 Press freedom is once again under attack across the UK.
Earlier this month in Scotland, John McLellan of the Scottish Newspaper Society (and a former editor of the Scotsman) told the Holyrood Justice Committee, which is looking at the hate-speech provisions of the wretched Hate Crime and Public Order (Scotland) Bill, a good deal about the practicalities of running a newspaper.
As the bill stands, it would make 'stirring up hatred' against certain groups a criminal offence. And the media would not be exempt. They would therefore be required to act more carefully in sensitive areas – such as race, transgender status, disability (including mental illness) and so on – so as to avoid publishing anything that might be deemed to be 'stirring up hatred'. McLellan countered, saying that newspapers work to short deadlines and on low budgets. When they publish accounts of what others have said, or controversial opinion pieces, they are high-profile targets for complaints from pressure groups and the disgruntled. If lawmakers get their way, then newspapers will be forced to play safe so as to avoid legal sanction. The only way to avoid this situation, McLellan argued, would be to treat the press differently under the new legislation, and protect press freedom.
McLellan is right, even if his message was received by the members of the Holyrood Justice Committee with little more than the stony politeness of those convinced of their own utter rectitude.
Meanwhile in London, the press is fighting a similar fight, this time against the Law Commission's proposals to extend the categories of criminal hate speech, previously dissected by Joanna Williams in spiked here. As the Free Speech Union and others have pointed out, the expanded hate-speech categories will make life very hard indeed for newspapers, radio, TV and online media who choose not to play safe and avoid controversy.
Currently, with one exception, you are only guilty of a crime in communicating offensive material if you intend to foment hatred by doing it. This makes a media outlet safe in carrying an op-ed by someone with very strong views on, say, LGBT issues, or reporting in detail on someone else's inflammatory public outburst on the subject of Islam. So long as it does not openly support those views and leaves readers free to make up their own minds whether they agree, they do not have the necessary intent and are therefore safe from the police knock on the office door. The same principle also safeguards publications like spiked, which regularly publishes online interviews with people whose strong views are pretty likely to cause complaints and demands for police action from at least some of the woke.
The current exception is race. All that has to be shown for charges to be brought is that the media outlet had reason to know that an interview, comment or report was 'likely to' provoke offence. It is because of this exception that the Met was able to haul in Darren Grimes, not for what he had said or written, but over his failure to cut David Starkey's views on slavery and black people out of the podcast interview he produced in July.
Unfortunately, the Law Commission now wants to apply this 'likely to' logic not simply to race but to all hate speech: sexual orientation, transgender status, sex and disability (including mental illness). And if you thought the commission was not targeting the media here, you're in for a shock. Its consultation paper gives the specific example of a religious broadcaster that broadcasts bought-in material, does not check it thoroughly and as a result broadcasts a statement from some fanatic that all apostates deserve death; it then treats it as obvious that the station obviously ought to be guilty of a serious criminal offence.
This is worrying. For one thing, the commission's proposal goes even further than the Darren Grimes case. Grimes at least knew what Starkey had said; the Law Commission wants to criminalise a broadcaster who was not even aware that objectionable material was there. If these provisions come into force, the effect on the media generally is not hard to see. Whenever a paper carries an op-ed on a sensitive subject from someone with controversial views it will be taking a risk; many smaller operators will simply not dare to do this, and will prefer to play it as safe as possible.
Or, if some boneheaded religious fanatic says something provocative, the media will not be able easily to report what actually was said. It will have to choose between not reporting it at all (the safe option), or telling its readers that they will have to make do with a bowdlerised version. In so far as a newspaper distributes a book or pamphlet, it will apparently have to vet it carefully in case it contains inflammatory material. And so on.
This is objectionable. It amounts to a patrician demand to use the criminal law to purge the news media of dangerous ideas, and further to coerce them into taking positive steps to prevent the inadvertent spreading of such ideas. It also implies that you and I cannot be trusted to decide for ourselves what we think about certain ideas.
If we are to preserve a fearless, raucous and disrespectful press, the only answer to all this is, as in Scotland, a general protection from the criminal law for those publishing bona fide news and comment. Three weeks or so ago, several of us, including the Free Speech Union, made this point forcibly to the Law Commission at a roundtable meeting. So far, all we can say is that the reception of our ideas on the subject was – shall we say – polite. Meanwhile, it may be too late to contact Holyrood, but you have until Christmas Eve to email hate.crime@lawcommission.gov.uk and tell the commission, politely or otherwise, what you think.
Andrew Tettenborn is a professor of commercial law and a former Cambridge admissions officer.
Picture by: Getty.
To enquire about republishing spiked's content, a right to reply or to request a correction, please contact the managing editor, Viv Regan.