Do vulnerable children have 'white privilege'?
Children's charity Barnardo's has produced an absurd guide to systemic racism.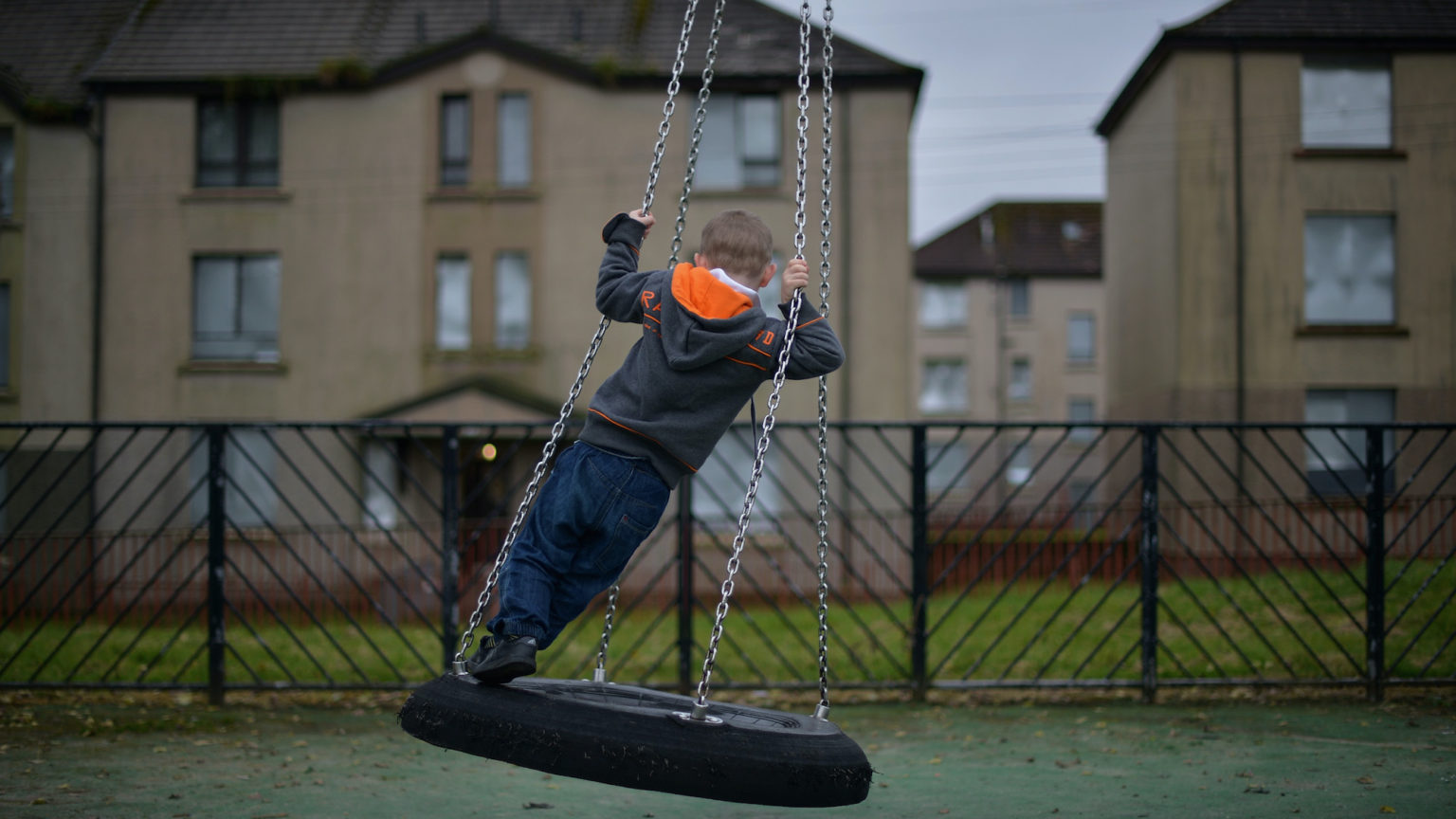 The ever-growing woke blob has absorbed another institution. This time it is the children's charity Barnardo's.
Barnardo's, founded in 1866, is the largest kids' charity in the UK. Now it appears to have branched out into racial politics, releasing a new document entitled, White Privilege – A Guide for Parents. The guide helpfully explains what white privilege is, how it manifests itself, how parents should approach racial issues and how they should raise their children to be aware of them.
The first thing that strikes you is that throughout the document, the 'b' in the word 'Black' is capitalised, and the 'w' in the word 'white' is not, in line with the new wokespeak.
Particularly tone-deaf is a section titled, 'What does everyday white privilege look like?'. It begins: 'Hypothetically, you wake up in the morning, in a house that you are more likely to own, where you're more likely to have enough space for everyone you live with.' I'm not sure this is an environment most of the families Barnardo's deals with would recognise, but let's read on. 'You start getting ready for a day of work (because you're less likely to be unemployed than people from ethnic-minority backgrounds), where you'll be paid on average 23.1 per cent more than Black workers with the same qualifications.' Again, it's not as if job prospects for the poorest families are brilliant, regardless of their skin tone.
But it gets weirder: 'If you work in a FTSE 350 company, it's also likely that you won't have any ethnic-minority representation on your board at all.' Is this really what Barnardo's thinks vulnerable kids and their parents are concerned about? Unjust as the situation may be, it hardly has much relevance to the day-to-day lives of society's worst-off.
To be fair, Barnardo's recognises that it isn't only non-white people who face obstacles: 'Because of the intersectional nature of society, this means that it's incredibly likely you have experienced some form of oppression.' But 'oppression' here really means identity-based discrimination – which is not, of course, the only kind of disadvantage you can face. Such an analysis does not leave much room for vital dividing factors like class.
With that in mind, it seems unlikely that persuading children to see themselves and society solely through an identitarian lens will produce great strides toward improving outcomes. But is society really so bigoted? Let's look at some numbers.
In the 2017 / 2018 school year, in state-funded English schools, the percentage of students achieving 'Attainment Eight' targets was slightly higher for white kids than for black kids. However, mixed-race and Asian children outperformed white children.
Higher-education admissions figures also complicate the white-privilege narrative. Looking at the percentage of state-school pupils aged 18 who were accepted to higher-education places in 2019, divided by ethnic group, white applicants were the least successful.
In truth, race (or whiteness) only plays a limited role in explaining societal inequality. Indeed, more and more attention is now being paid to 'lost' white working-class children – a group sidelined by identity politics but actually among the worst-off in society.
One answer might be to argue that Barnardo's isn't saying all white kids have white privilege. But then this would negate the whole idea of white privilege: surely, if society is institutionally or systemically racist, every white person is privileged by virtue of being white? But even if we suspend reality and accept this inconsistency, we are left asking ourselves why on earth Barnardo's felt the need to release this document.
Like the woke interventions of major corporations and broadcasters, Barnardo's statement just seems totally out of place. Barnardo's should not tolerate racism, but anti-racism is not its main purpose – it is a kids' charity. For a charity which helps vulnerable kids, many of whom will be white, to harp on about white privilege is insensitive, unhelpful and wrong.
Barnardo's should focus on doing what it does best – helping whichever kids are in need, regardless of their ethnic backgrounds – and avoid getting involved in the divisive, toxic mess of identity politics.
Paddy Hannam is a spiked intern. Follow him on Twitter: @paddyhannam.
Picture by: Getty.
To enquire about republishing spiked's content, a right to reply or to request a correction, please contact the managing editor, Viv Regan.