Labour is still in denial about its Brexit woes
A new Labour report calls for the party to apologise to Leavers… and Remainers.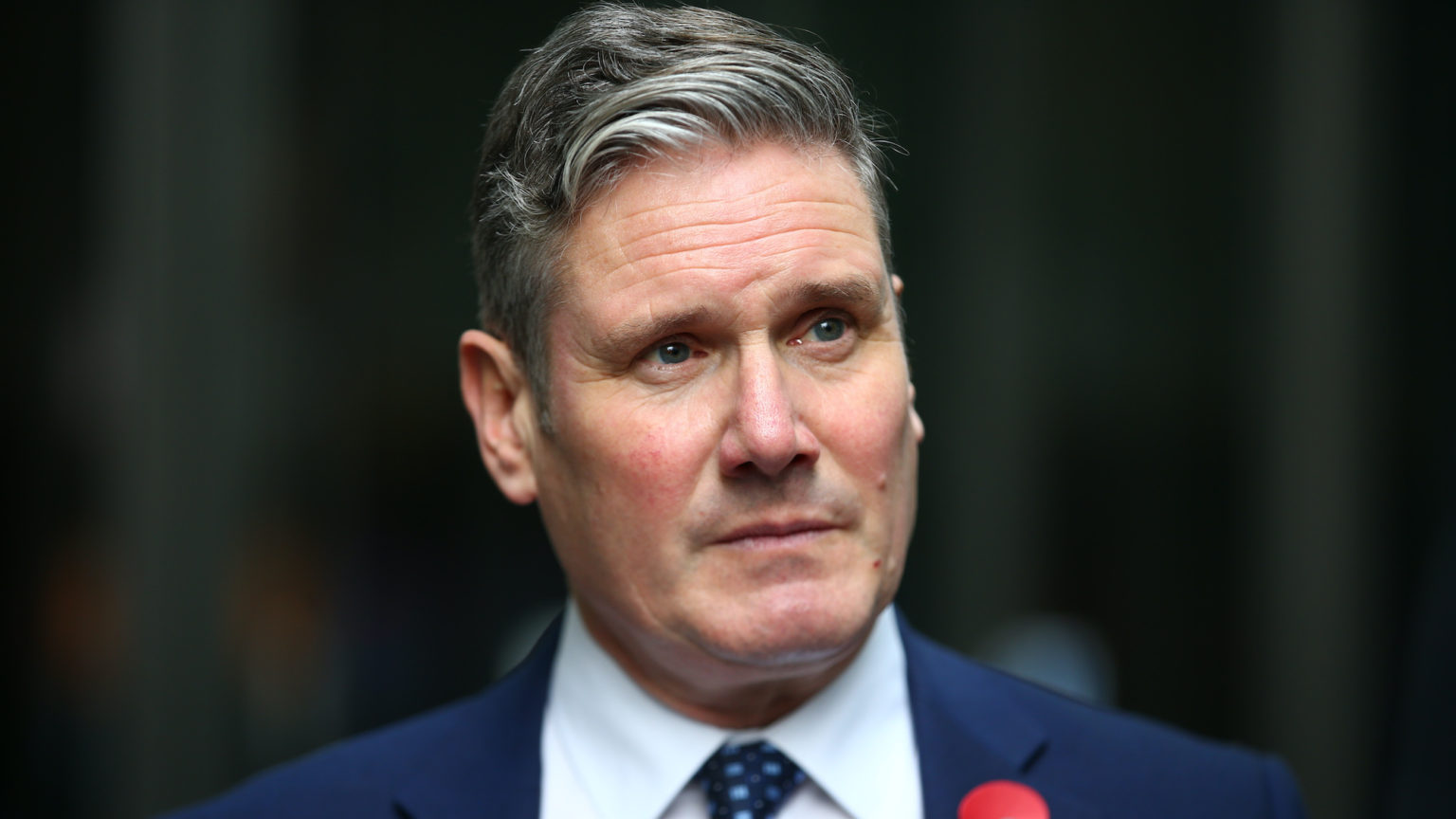 Denial, anger, bargaining, depression, acceptance. If grief comes in five stages, then the Labour Party, a year on from its biggest electoral defeat since the 1930s, has arrived at 'bargaining'. In this stage, people ask themselves 'What if?' and ponder 'If only…' as a means of postponing the sadness, confusion and hurt. Some Labour members are, it seems, finally beginning to ask: 'What if we hadn't called for a second referendum?… If only we hadn't betrayed our core voters.'
Ex-party chairman Ian Lavery and former elections chief Jon Trickett, both members of Jeremy Corbyn's shadow cabinet unceremoniously dumped by Keir Starmer, have produced a report analysing why Labour lost so badly in last year's General Election. In No Holding Back, they identify the party's call for a second referendum as one of the key reasons voters looked elsewhere. They argue this policy let down both Leave and Remain voters: 'Leave voters were too often sneered at and Remain voters were led up the garden path with a position – of overturning the referendum result – that was never seriously achievable.' They are now calling on the Labour leadership to issue a 'full-throated apology' for this Brexit fence-sitting.
Hats off to Lavery and Trickett. To have come this far must have required a great deal of soul-searching. But sadly, they still don't get it. To argue that both Leavers and Remainers are deserving of an apology suggests that all were equally let down. This lets the Labour Party off the hook for rejecting a decision made by 17.4million voters – the largest mandate for anything in British political history. Seeking to overturn this mandate was not only a denial of the will of the majority but an attempt to invalidate the democratic process. In claiming that Remainers are deserving of an apology, Lavery and Trickett imply that a problem with the call for a second referendum was simply technical – the party was promising something that couldn't be delivered.
Their continued failure to grasp the enormity of Labour's betrayal of Leave voters is made clear when they try to absolve themselves of blame: 'Our argument, back in the summer of 2019, that seeking to overturn the referendum would lead to electoral disaster in the north and the Midlands, was drowned out by other elements in the top ranks of the party… we opposed the moves which were made to turn the party into a Remain-facing political unit.'
Good on them for trying, I guess. But Labour didn't suddenly begin speaking out of both sides of its mouth in the summer of 2019. It had been ambiguous about Brexit long before that. Having campaigned to remain in the EU before the referendum, the party then promised to 'honour' the Leave vote in 2017. Only this 'honouring' came with so many caveats, demands and tests that it made Theresa May's Brexit In Name Only seem extreme by comparison. Labour's 2019 decision to back a second referendum did not come from nowhere – it simply made explicit the compromise position Labour had taken so far.
Saying sorry and moving on, as many in Labour would, it seems, like to do, trivialises the party's contempt for much of the electorate. It's also worth asking who would issue such a 'full-throated' apology. After all, the incumbent leader, Sir Keir Starmer, was, as Brexit spokesman, the key architect of this disastrous second-referendum policy. If Labour was truly regretful of their position on Brexit it would never have elected him party leader.
But Lavery and Trickett stop short of calling for Starmer's resignation. Ever the pragmatists, they point out that Labour has recovered in the polls since Starmer became leader. However, in a moment of clarity, they concede this is primarily because he is picking up support 'among former Liberal Democrats and middle-class voters in the south'. Meanwhile, they acknowledge, in Leave-voting areas there has been 'a glacial pace of change among voters who are still overwhelmingly in the Tory camp'.
Lavery and Trickett acknowledge that 'for too long in predominantly working-class areas, voters felt they were being taken for granted – and that Labour was seen as the establishment party'. What's more, they know that undoing all this requires real change. 'The old days of parachuting political professionals into working-class communities that they have no connection to must now end in totality', they argue.
Instead, they propose quotas of candidates from working-class backgrounds. Again, this badly misses the point. Voters are sick of identity politics. It's not a few more northern accents that former Labour voters are longing for, or MPs who hark on about their childhood free-school dinners. People want well-paid, secure jobs, good schools, a fully functioning health service and decent transport infrastructure. Under Starmer, Labour offers none of these things. His support for the current economically devastating lockdown shows he has no more idea what working-class voters want than Jeremy Corbyn did.
Sorry might be the hardest word to say. But demanding full-throated apologies for Labour's Brexit betrayal shows that although some sections of the party might be up for bargaining, many more are still in denial.
Joanna Williams is currently researching hate crime in her role as director of the Freedom, Democracy and Victimhood Project at the think tank, Civitas.
To enquire about republishing spiked's content, a right to reply or to request a correction, please contact the managing editor, Viv Regan.