Starmer's second lockdown would do untold damage
The opposition is even more authoritarian and irrational than the government.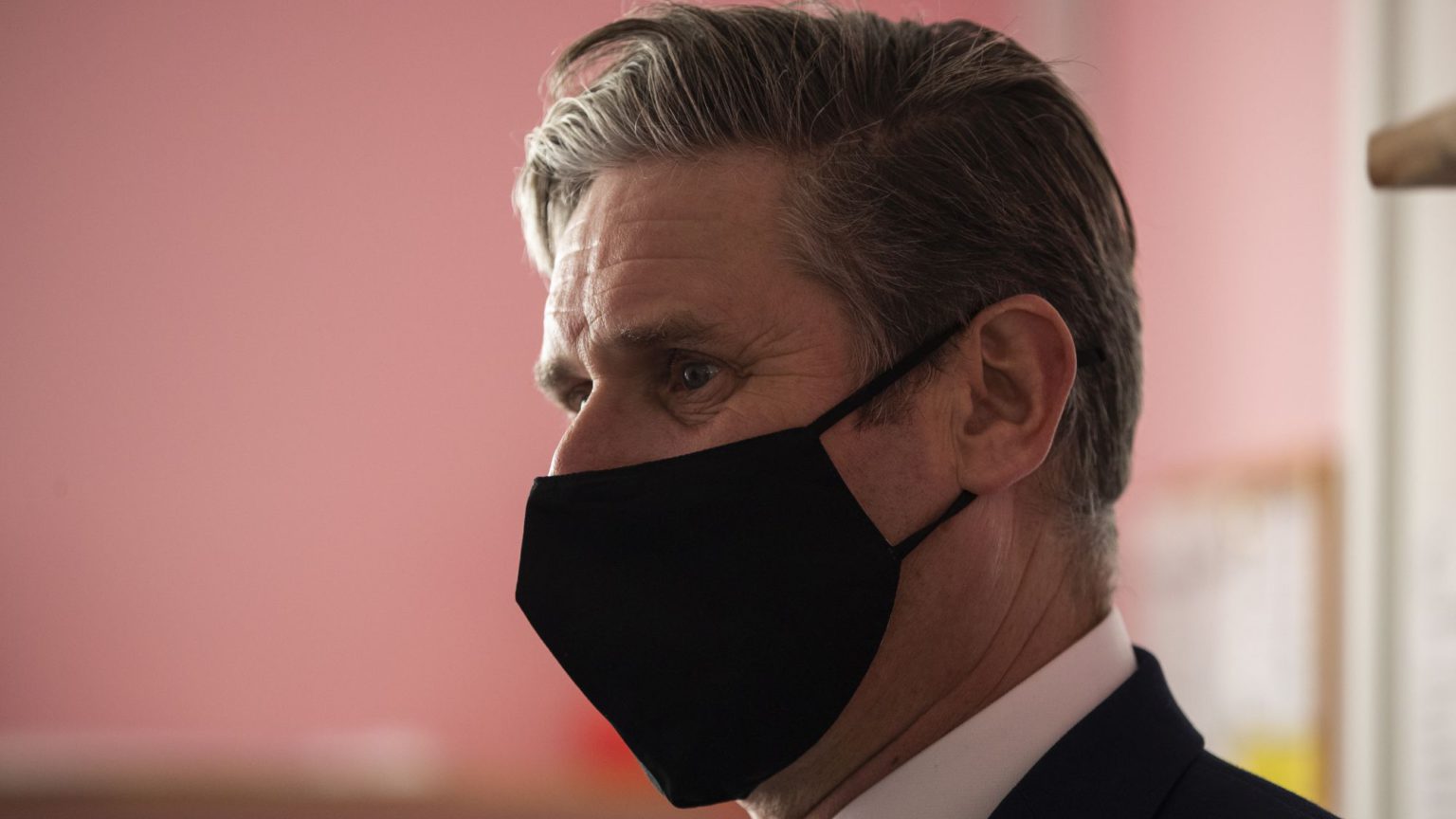 Keir Starmer has really outdone himself this time. The Labour leader has called for a 'circuit breaker' lockdown, lasting two to three weeks, to prevent us 'sleepwalking' towards a 'bleak winter'. He attacked the government for lacking a 'credible plan to slow infections', adding that it is 'no longer following scientific advice'.
In a very limited sense, this is progress. Labour has, finally, produced a Covid-19 policy that is distinguishable from the government's. Months and months of supporting whatever Boris Johnson came out with have finally ended. The trouble is, this latest announcement no more represents inspiring leadership than anything Johnson has done since the start of the pandemic.
Starmer could have used this opportunity to chart a more liberal path. He could have called for an end to specific aspects of government policy, such as the illogical 10pm curfew, which he toyed with voting against, or local lockdowns, which the Labour Party's own analysis has shown to be ineffective. He could even have been really brave by calling for a genuine sea change in the course of the UK's Covid strategy. But no, taking a stand is not for Keir, who prefers to take the knee. Better, he thinks, to blend in with the rest of the blob that has brought us to this dismal point.
Instead, Starmer has chosen to argue that the government simply has not gone far enough. It should be more draconian, more authoritarian – after all, it's for our own good. He is upset the government has broken with SAGE, which recommended a circuit-breaker lockdown. The government chose instead to introduce its marginally more liberal but nonetheless stifling three-tier local-lockdown system. For Starmer, SAGE is synonymous with 'The Science' and it must be obeyed at all times. Any breach of its guidance is an assault on The Truth.
No space in Starmer's conception of science, then, for the great and growing number of scientists and doctors expressing their opposition to lockdown. No room for the ideas expressed in the anti-lockdown Great Barrington Declaration, signed at the time of writing by nearly 10,000 medical and public-health scientists and almost 25,000 medical practitioners. No space for the experts concerned about the mounting harms caused by lockdown.
Instead, Labour has swallowed the SAGE line whole, and now backs it even more than the Tories. We knew the end of Corbyn's leadership would mean the reigning in of some of Labour's more unorthodox ideas, but it appears the new leadership has nothing to replace them with. Instead, its response to the issue of the day is that the government should do the same thing it did last time. Rather than learning the tragic lesson of the first lockdown – that it did more harm than good – the opposition has wedded itself to authoritarian policies to such a degree that the only solution it perceives to any Covid problem is more restrictions.
But a second lockdown could have disastrous consequences. Two to three weeks might seem manageable, but let us not forget that the last lockdown was meant to last for three weeks, and still has not been fully lifted. Is this new lockdown likely to be any different?
Businesses will be put at risk, as will jobs. While middle-class professionals work from home, the working class will have to continue to go to work – if they have a job left at all. As epidemiologist Martin Kulldorff has pointed out, lockdown policies benefit the better-off while hammering the poor. So much for Labour being the party of the working class.
On top of that, vital health services may be delayed or cancelled once again, inevitably damaging health. Mental health could be strained even more than in the spring and summer, when people were at least able to get outside to enjoy the good weather.
And, depressingly, it will not even work. Lockdowns can only delay the spread of infection – a second lockdown would simply kick the can down the road. There would likely be another lockdown to follow when Covid cases inevitably rise again after the lifting of restrictions. On and on and on like this until we have a vaccine – and likely beyond.
The absurdity of the situation is summed up by SAGE member Graham Medley and fellow government advisor Matt Keeling's suggestion that a circuit-breaker lockdown could save between 3,000 and 107,000 lives. Which is it? With a confidence interval of over 100,000 deaths, it is clear the scientists have no idea what good this destructive policy will do.
Is this really a sound basis for such sweeping authoritarianism?
Paddy Hannam is a spiked intern. Follow him on Twitter: @paddyhannam.
Picture by: Getty.
To enquire about republishing spiked's content, a right to reply or to request a correction, please contact the managing editor, Viv Regan.