The 'banana Republicans' are at war with democracy
Even when Trump goes, his party will have entrenched minority rule for the foreseeable future.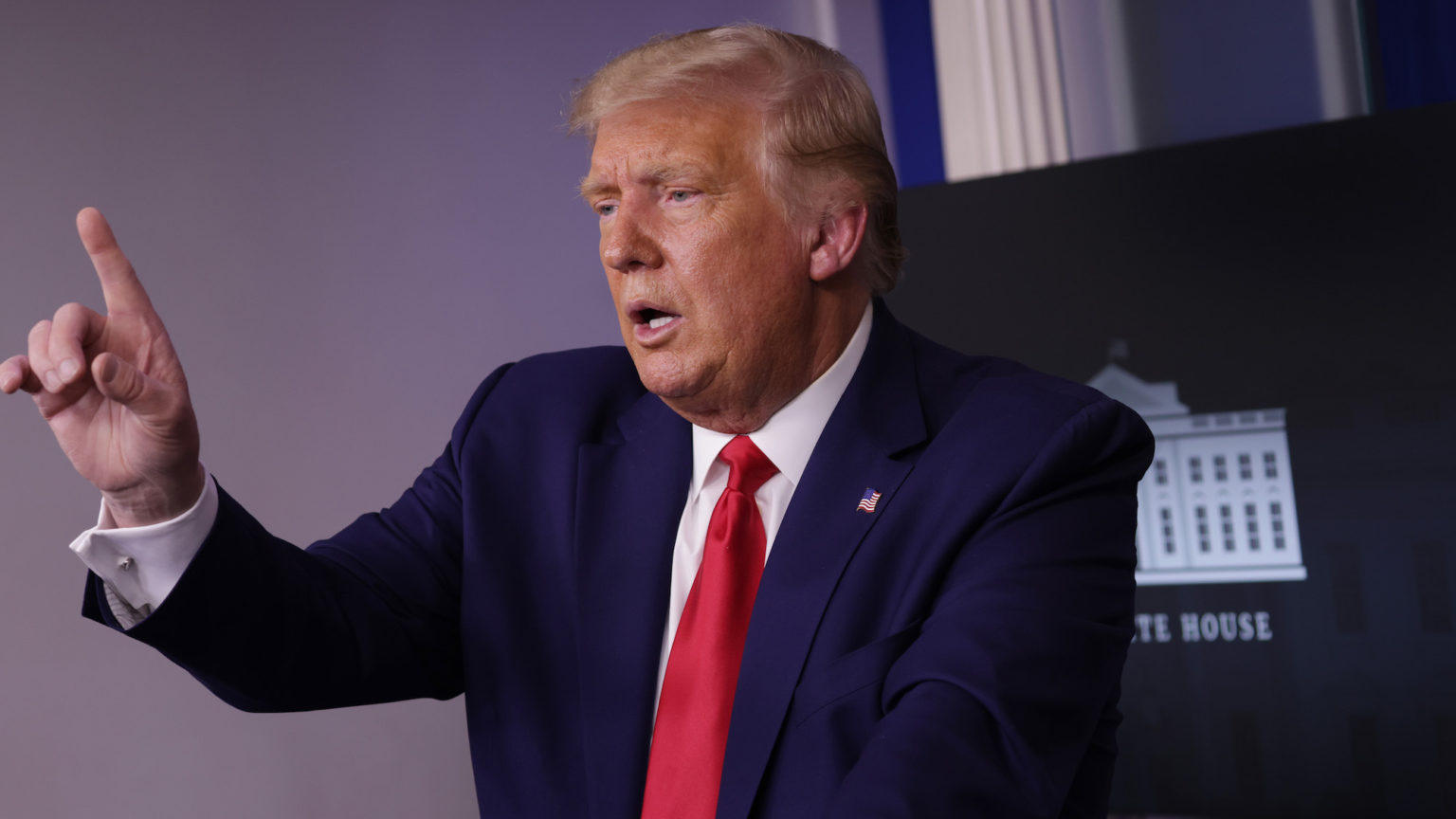 It's not just Democrats and innumerable independents celebrating Trump's defeat. Republican leaders publicly endorsing his transparently false claims of a stolen election are, no doubt, privately drinking to his one-term presidency.
They got what they needed from him – federal courts packed with hard-right, anti-abortion judges, corporate tax cuts, and a fired-up base, among other accomplishments. Now having held the Senate (they're likely to win two upcoming run-offs in Georgia) and made significant gains in the House, they are much better off with a crippled President Biden than an out-of-control Trump.
They can reclaim the powers and prerogatives they dutifully ceded to a president they feared to cross. Confronting a Democrat they can aggressively belittle and oppose, they will exercise those powers without restraint. In addition to investigations of Biden's hapless son (who benefited much less from nepotism than Trump's kids), there will likely be a four-year freeze on federal judicial appointments and on appointments of cabinet members and other high-ranking officials, essential to a functioning government, who are insufficiently weak or non-partisan to gain Republican approval. As an added benefit, Republicans will no longer have to evade reporters chasing them down for responses to Trump's latest batshit crazy tweet.
Most of all, the rising generation of hard-right banana Republicans planning their own presidential runs in 2024 – from Senators Tom Cotton, Josh Hawley and Ted Cruz to Trumpist pundits like Tucker Carlson – are much better off running against four years of a failed Biden presidency, stymied by a Republican Senate, than eight years of Trump, when voters would be more than ready for a change. It wouldn't surprise me if some of them actually voted for Biden.
They will get their wish for a Biden presidency. Never mind that Joe Biden won by more than four million votes nationwide – the national popular vote for president is legally irrelevant. He won the electoral college by winning key states with substantial margins that courts are extremely unlikely to invalidate. Both Republican and Democratic election officials have pushed back against allegations of widespread fraud, and Trump's minions have raised no serious, substantive challenges. The bootlicking Republicans endorsing what they know are false claims of a fraudulent election are humouring their needy president and playing to the Trumpist base, on which their own political survival depends.
Trump will leave office but will never concede. He will spend the rest of his aggrieved life whining about a stolen election, branding himself the victim of a coup. But unless, or even if, he's indicted in New York (or other states), he will profiteer and retain considerable political influence. He will most likely monetise the MAGA brand successfully, front a media venture that may make Fox News look more like CNN, and perhaps plot a rerun in 2024. But four years is a long time for an obese 74-year-old, whose health is as big a mystery as his tax returns. The relatively young Trumpists planning their own presidential campaigns will not simply step aside for him.
Where does this leave Democrats popping champagne corks at Trump's defeat? With a massive long-term hangover. Trump's challenge to election results will fail, but he is succeeding in persuading millions of voters to distrust the electoral system – unless their candidates prevail. According to a Politico poll, 70 per cent of Republicans 'don't believe the 2020 election was free and fair' compared to '35 per cent of GOP voters who held similar beliefs before the election'.
Were Democrats just as loathe to accept the 2016 results? Not at all. As the Morning Dispatch observes, citing a Washington Post poll, a majority of Hillary Clinton supporters 'accepted' Trump's victory in November 2016, in deference to democracy.
So, undermining faith in the legitimacy of Democratic victories and stirring up unrest, Trump has given Republicans a game plan for winning – even when they lose and even as he loses. Considering the success of Republican House and Senate candidates, the election was a clear repudiation of Trump, but not Trumpists. He should take it personally. He went down while his party prospered. Perhaps most importantly, it prospered at the state level, holding or gaining governorships and state legislators, retaining essential power over the decennial drawing of congressional districts, which will help entrench Republican rule for at least another 10 years.
Where does this leave America? With a hard-right ruling class, representing a minority of generally rural and exurban voters for the foreseeable future – thanks to the Electoral College, gerrymandering and the allocation of two Senators to every state, large and small, regardless of population. By 2040, it is estimated that two-thirds of us will be represented by only 30 per cent of the Senate. This doesn't look like populism, much less democracy, to the majority of Americans suffering the tyranny of minority rule.
Wendy Kaminer is an author, a lawyer and a former national board member of the American Civil Liberties Union.
Picture by: Getty.
To enquire about republishing spiked's content, a right to reply or to request a correction, please contact the managing editor, Viv Regan.