Priti Patel's Covid autocracy
The home secretary has asked police to stop any protests involving more than two people.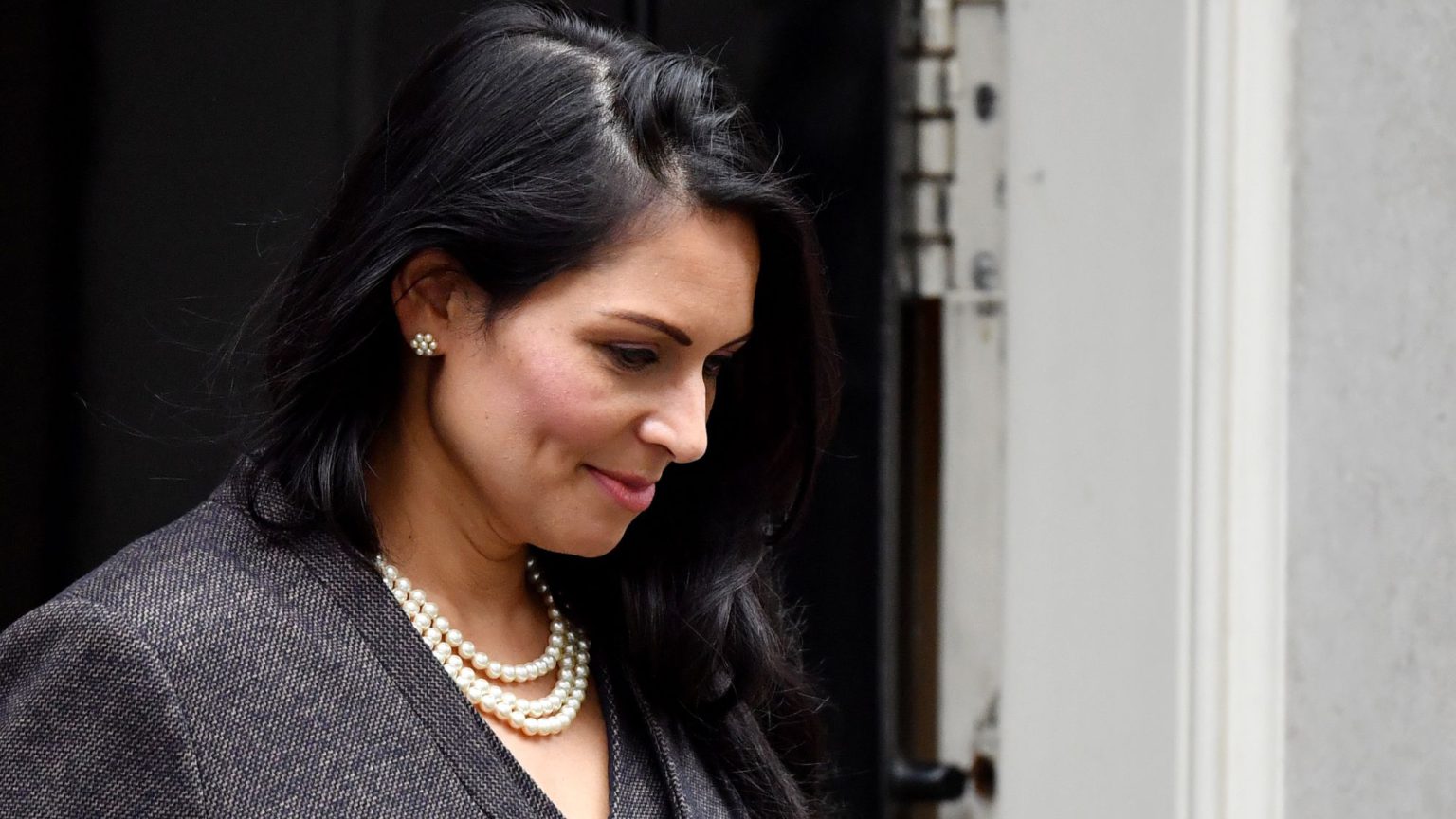 Lockdown just got even more authoritarian.
In an outrageous assault on freedom and democracy, the government is to outlaw protests involving more than two people.
Sumption is right. An attack on liberty is embedded in the government's panicdemic policy: Coronavirus lockdown: Priti Patel wants police to stop protests of more than twohttps://t.co/sZaEkpPxsE

— Peter Hitchens (@ClarkeMicah) November 3, 2020
Home secretary Priti Patel has informed police that she expects them to enforce this move.
A government source told The Times that protests are not being expressly prohibited, but the government is removing their exemption from Covid rules against groups gathering. That exemption had permitted protests during the pandemic under certain conditions.
Practically speaking, however, the move amounts to a ban on protests – regardless of what spin is put on it.
This is terrifying. We now live in a country where it is essentially illegal to protest against the government – or indeed against anything. The authorities have instigated another round of unprecedented restrictions on our lives, and we are permitted fewer and fewer ways of voicing our dissent.
The protest ban is only the latest act in the authoritarian drama we are living through. Last month, armed police turned up to close down a gym in Liverpool. And a police and crime commissioner said police may have to enter homes to break up Christmas parties.
Our democratic freedoms are being eroded before our eyes.
Picture by: Getty.
To enquire about republishing spiked's content, a right to reply or to request a correction, please contact the managing editor, Viv Regan.