Populism lives
America's pollsters and pundits were wrong – 'Trumpism' was not repudiated.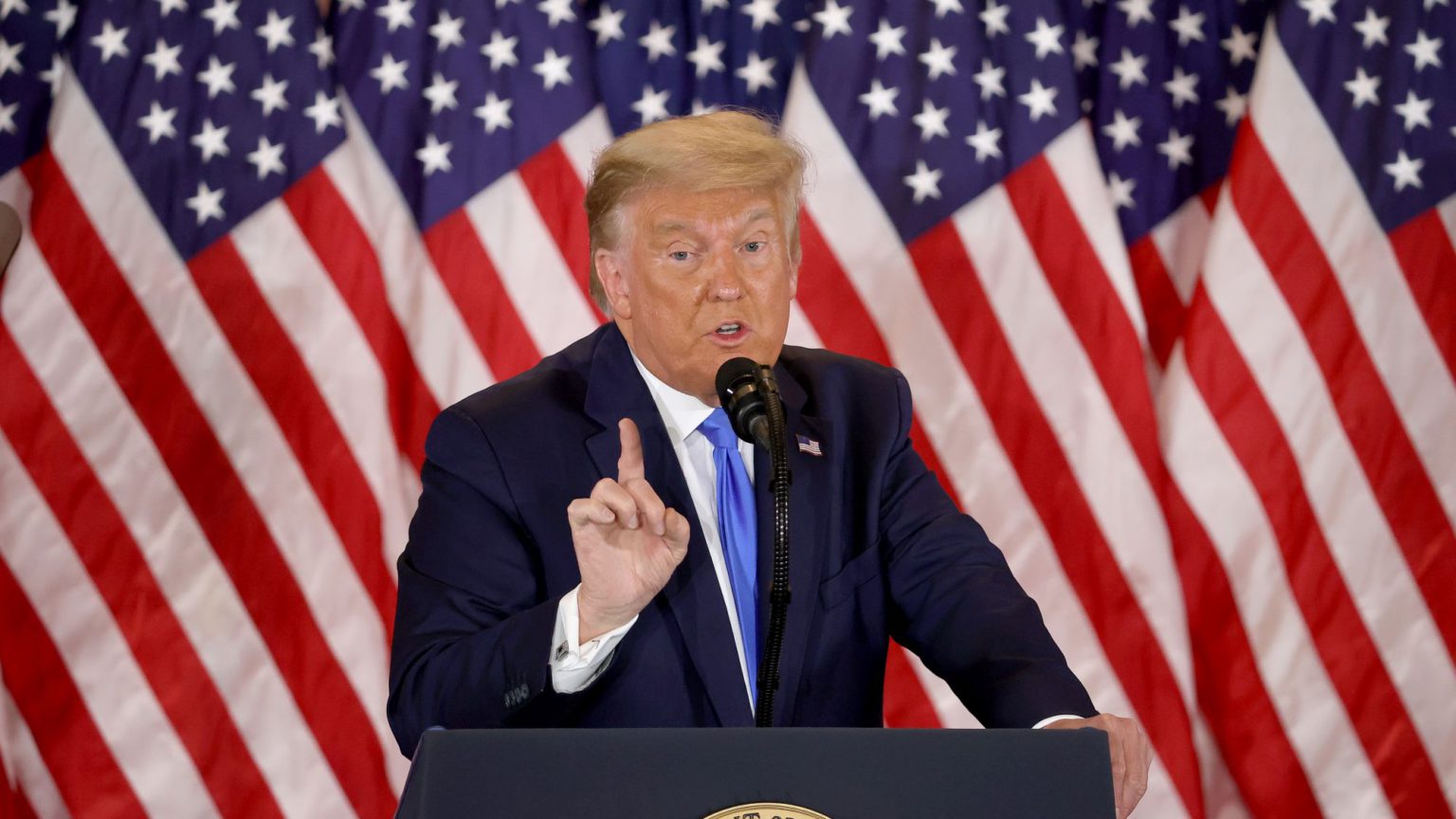 So much for the blue wave. So much for a Biden blowout. So much for the final and firm repudiation of Trumpism. Virtually all of the polls predicted that that is what we would wake up to today: a stirring victory for 'sanity' over 'chaos', a landslide for the decency of the Biden camp against the lunacy of the masses who took a gamble on Trump four years ago. Media pundits spoke of little else. Pollsters and experts said it was in the bag. We'll all be able to go back to our normal, stress-free lives, said the time-rich, upper-middle-class Trump-bashers of academia and the Twitterati. And it seems they were wrong. All of them.
This is the story of the election. We may not know who has won. It's still entirely possible Biden will take the White House. But regardless, the apparent wrongness of the expert classes, the delusions of the highly educated, the inability of pollsters to read the public (their job), is the most striking thing about this election so far. It speaks to the continuation of the most significant trend in Western politics right now: the gaping disconnect between the clerisy and the crowd, between the self-styled smart set who consider it their right to rule and vast numbers of ordinary people who think differently – very differently – to these people. From their self-reinforcing, self-congratulatory echo chambers of woke blather and identitarian myopia, the new elites cannot see or comprehend the swathes of people who hold different political and moral views.
It seems fairly certain now that the blue wave isn't coming. That's certainly a realisation that has hit the elites over the past few hours. Their fantasy has collided with reality. In the words of a stunned writer for Slate, sounding like a Victorian anthropologist who's just happened upon a hitherto undiscovered tribe in Africa, 'A bigger proportion of the country than we thought is fine with things as they are. And they want more of it.' From capitalist bibles like The Economist and the FT to pollsters and pundits like FiveThirtyEight, what these people thought would happen and what seems, so far, to be happening are strikingly different things. We live under governing and opinion-forming classes that have little to no understanding of their fellow citizens and what they are thinking.
There are various reasons for the seeming chasm between expert predictions and electoral reality. There's the shy Trump voter phenomenon, where, as some polls attested, many people who intended to cast their ballots for Trump felt they couldn't tell other people about it, including, it seems, pollsters. This itself is a testament to the intolerance of the new elites and their creation of a political climate in which to support Trump is tantamount to being a fascist or a Covid denier or a granny-killer – that is, a Bad Person. This hysterical demonisation of a particular viewpoint has encouraged silence and even a sense of shame among some Trump voters, which is incredibly bad for democracy and the thing it thrives on: free, open debate. Another factor in the wrongness of the elites is their own dogmatic tendencies, of course; their inability to countenance the existence of a more populist, less woke, more community-oriented worldview to their own. Having turned politics into a moral pantomime in which they are good and anyone who disagrees with them is bad, they have made themselves blind to the perfectly normal and good existence of divergent political outlooks.
The elites' dream of populism's decline seems to be giving way to a stark realisation – populism lives. Indeed, a new populist coalition seems to be emerging. The seeming shifts in voting behaviour among various social and ethnic groups in the US are fascinating. According to one exit poll, the only social group that has significantly shifted to the Democrats is white men, while white women, black men and black women, and, most strikingly, Latinos have shifted towards Trump. This is only an exit poll, so it needs further confirmation. But identity politics does seem to be taking a beating right now. The shrill narrative of Trump's 'white supremacy' is being massively called into question. Latinos, who have been told by the clever, mostly white folks of the east coast and west coast elites that Trump loathes them, appear to be swinging things for Trump in some places. Of course there are already woke denunciations of Latino Uncle Toms cosying up to 'white supremacy' etc, etc. We can expect more such neo-racist fury in the coming days.
And then there is class. It's still unclear, and it is not a uniform phenomenon, but it seems likely that significant sections of working-class America are voting for Trump. That's working-class whites, blacks and Latinos. A Bloomberg News analysis of which professions made donations to the Trump campaign and which made donations to the Biden campaign was incredibly revealing. Biden got loads of donations from the employees of banks, Big Tech and universities, while Trump's coffers were far more reliant on donations from truckers, construction workers, farmers and cops. We seem to be witnessing the emergence of a populist coalition of working-class sections of society still keen to push back against the establishment and its cultural supremacy.
In this election in the era of Covid, we have been given a real-life satire of the bourgeois sections of society. There they were in the comfortable homes, hiding from the virus, tweeting about how awful it all was and how Trump was going to kill everyone, while the people who carried on working – the people who carried on farming their food, delivering their Amazon-bought goods, fixing their patios and their toilets – seem to have been more likely to have voted for Trump. You could not have asked for a better snapshot of the current of elites vs masses that runs through American and Western politics right now. Whatever happens in the US in the next few days, or weeks, one thing seems clear: populism survives. It fights on. Ordinary people might feel demeaned and silenced by the woke elites, but they still have their vote. They will always have that.
To enquire about republishing spiked's content, a right to reply or to request a correction, please contact the managing editor, Viv Regan.