A painful reminder for the elites
The strength of Trump's showing confirms there are still millions of people who want a different kind of politics.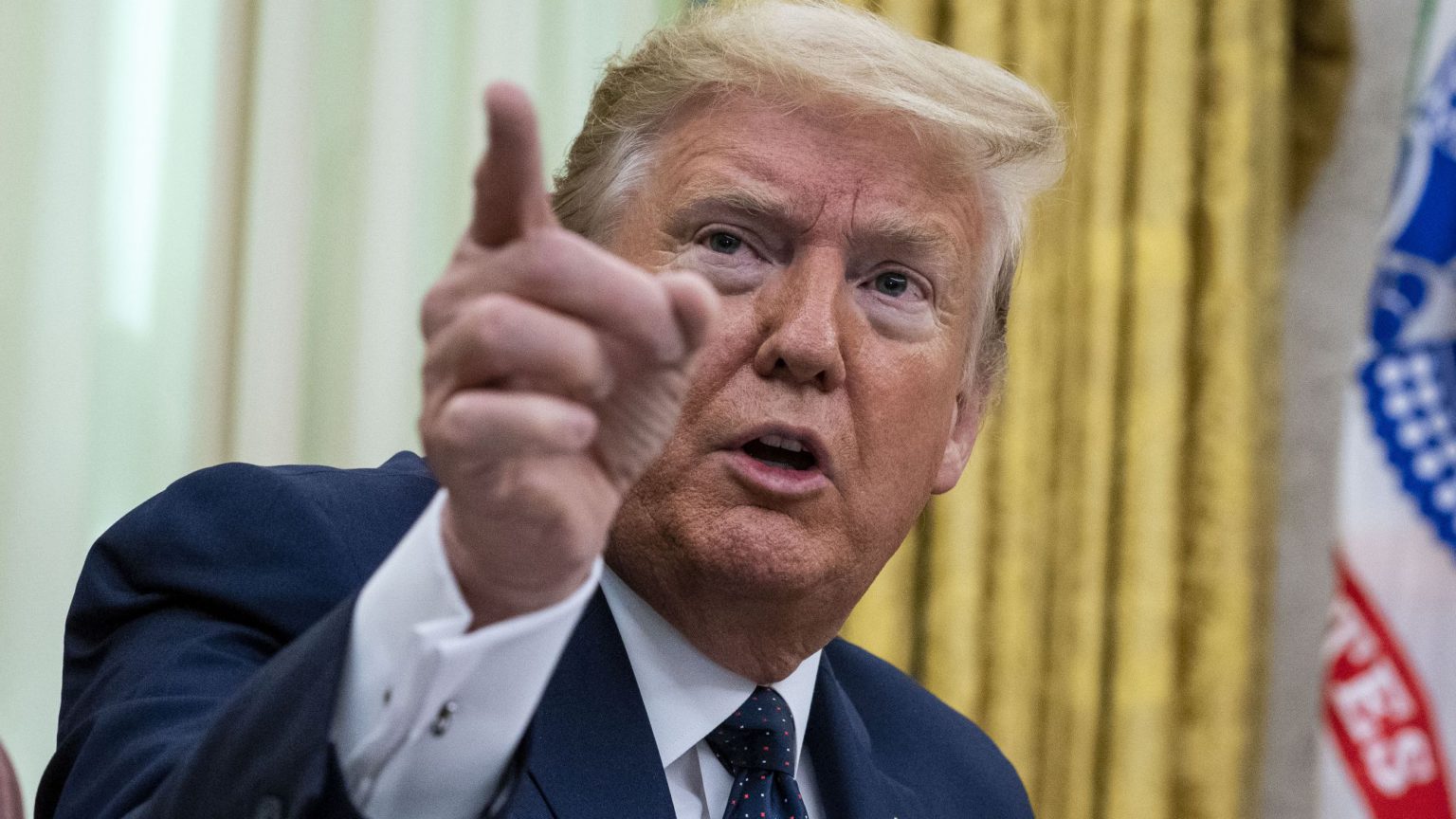 As we go to press, the US presidential election between Donald Trump and Joe Biden has yet to be decided. According to Real Clear Politics, Biden leads with 225 electoral college votes to Trump's 213, with the outcome inconclusive in nine states. The election now looks like it will be subject to a drawn-out process over the next week or longer, with officials counting mailed-in ballots in these toss-up states and lawyers gearing up to do battle in the courts.
A national election is an opportunity to take the political pulse of the people. Although we didn't get a final verdict on whether Trump or Biden will be leading the world's largest power, the initial results that came in during the night nevertheless revealed much about the state of American politics and society.
Polls and the media got it badly wrong
The real surprise of the election has been the strength of Trump's showing. Polls had predicted a clear win for Biden. Forecaster 538 predicted that Trump would win Ohio by a tiny 0.8 per cent, yet Trump won the state by 8 per cent. As commentator Henry Olsen put it, this was a 'polling error of mammoth proportions'. The mainstream media were worse, with some daydreaming about a landslide for the Democrats. Living in a bubble, these media partisans for Biden could never imagine a Trump win, given that they didn't know anyone who supported the 'worst president ever'.
The 'shy Trump voter' is real
In many respects, you can't blame the pollsters for getting it wrong: there were many shy Trump voters who did not want to speak to anyone they didn't trust about their voting intentions. Why is this? Because they know they will face condemnation from self-righteous liberal elites for daring to support Trump. That a sizeable section of society feels it can't openly express its support for a candidate who garnered the votes of about half the adult population is not healthy for democracy.
Demographic voting patterns refuted simplistic identity politics
For years the identitarian left has pushed the line that Trump is a white supremacist. Yet Trump made big electoral gains in Hispanic and black populations, while overall losing some support from white males. Cubans and other Latinos gave Trump the edge in Florida. In 2016, the people of Starr County in Texas, which is 96 per cent Latino, voted heavily for Clinton; this year, there was a huge swing towards Trump, with Biden winning by just 5 per cent.
Class came to the fore
Instead of party support being sharply divided by race, the shift of Latinos and black Americans meant that they joined many white working-class voters in forming a multi-racial coalition behind Trump. At the same time, the divide between the college-educated (for Biden) versus those without an advanced degree (for Trump) became more decisive. Although not a fully consolidated trend, this restructuring of politics on a class basis holds out the possibility for bringing politics back to people's needs and material interests.
Biden's pitch did not excite
Biden sought to make this election a referendum on Trump's personality and temperament, offering to restore 'the soul of the nation'. For his part, Trump cooperated with Biden's plan, by adopting his trademark erratic behaviour and statements, including a disastrous debate performance. But even with Trump's assistance, the vote showed that Biden did not exploit Trump's character flaws in a meaningful way. Meanwhile, it became clear that Biden's deliberately boring, policy-lite approach had a downside: it failed to excite voters. As the election neared, Trump was able to more effectively paint Biden in a negative light. More people became frightened by the prospect of Biden introducing a Covid lockdown or giving a green light to continued rioting in city streets.
Trump's Covid-defying ground game made a difference
The Trump campaign largely ignored Covid and ran a traditional ground game, knocking on doors and holding huge rallies. The Biden campaign, like its basement-dwelling leader, seemed intimidated by Covid and didn't interact with the public in the same way. Trump's campaigning also sent an indirect message: we want to get on with life and not let Covid get in the way. This had to be to Trump's benefit.
But Trump could not capitalise on his incumbency
Going into the election, Trump's significant shortcomings put him in an unusual situation: a president running for re-election who didn't seem to have the traditional advantages of incumbency. Trump still appeared to be the outsider and challenger; the uncouth man who the elite didn't think belonged in their club. For sure, he faced unprecedented opposition, having to deal with multiple attempts (Russia and Mueller, impeachment) from the Democrats to have him ejected from office. But Trump has been his own worst enemy. Among other things, he fumbled the response to Covid, with press conferences that reminded people on a daily basis that he was unfit for the job. Trump's job performance ratings remained starkly low, and he was never able to expand his base of support. Against a faltering candidate like Biden, he should have done better.
Stepping back, the big question at stake in this election was the fate of the global wave of populism, which in the US takes the form of 'Trumpism'. The hopes of the globalist and technocratic elites, in both the US and Europe, were hanging on Biden to win, and to restore the old, pre-populist order. They were clearly over-confident going into this election. Of course, Biden may ultimately prevail and win. But even in that case, the liberal elites have been given a scare, and a reminder that there are millions of Americans who don't buy into their vision.
Trump is much too flawed to lead and channel a populist upsurge in a productive direction. There was always a real risk of putting the interests of ordinary people in the hands of such an unserious individual – that as he went down, so he would take down the broader movement behind him. Given that the new populism in the US is still not fully established – it remains more of a way to express a rejection of the elite, rather than a coherent and organised opposition – it is vulnerable to dissipation.
But the unexpected stalemate on election day showed that the new populism was not going down without a fight. Knowing they would be roundly vilified by the mass media, union workers in the rustbelt voted for Trump. Knowing that the identitarians would call them traitors and accuse them of acting 'white', Latinos and black workers voted for Trump. This combative response suggests that America's populism is more than a moment, and that, post-Trump, it will remain a force to be reckoned with.
Sean Collins is a writer based in New York. Visit his blog, The American Situation.
Picture by: Getty.
To enquire about republishing spiked's content, a right to reply or to request a correction, please contact the managing editor, Viv Regan.