This lady's not for burning
The Woke Finder Generals have cost me work, but I won't stop speaking up for women's sex-based rights.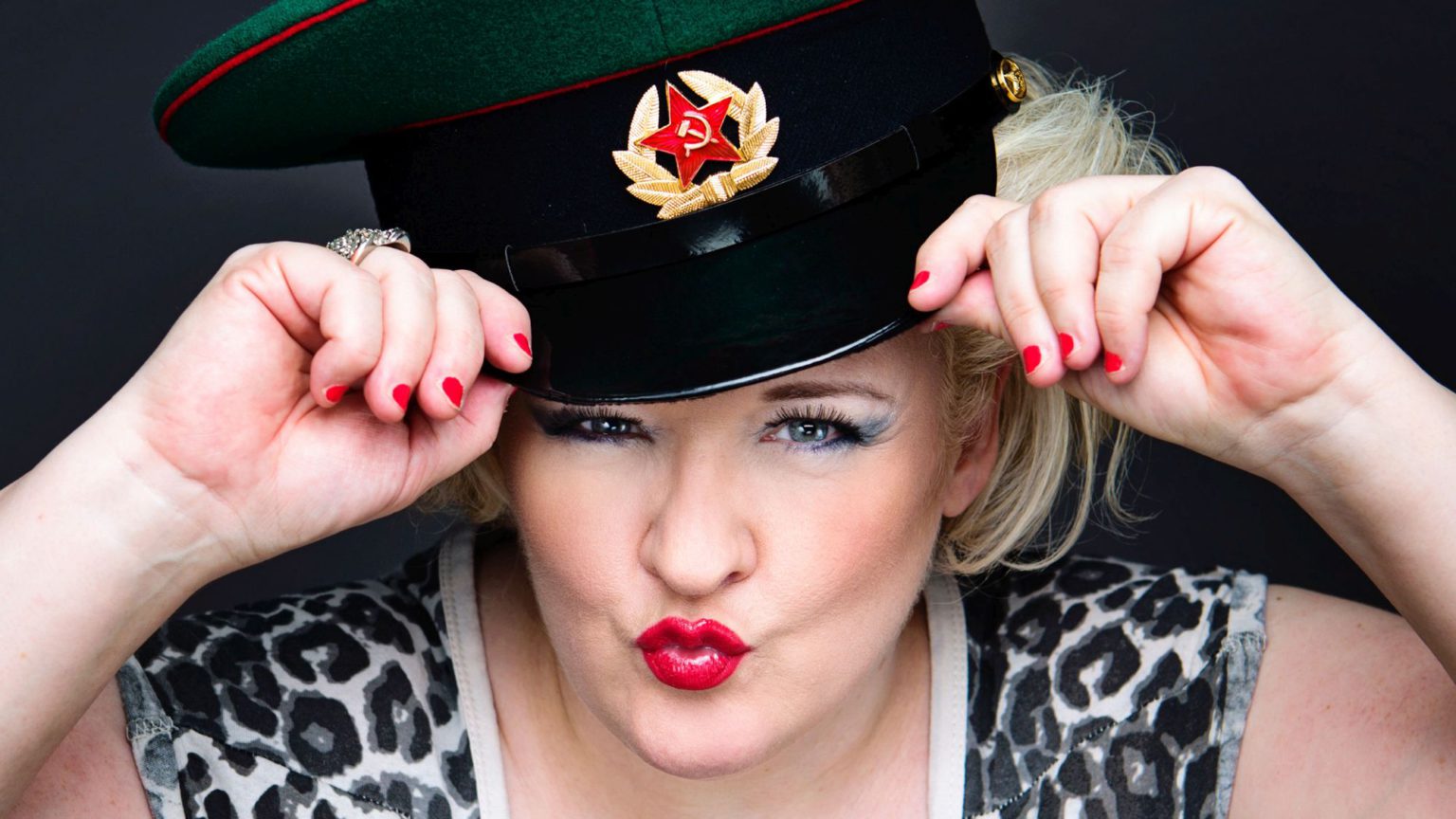 There's a story about an actor who rings their agent wondering why they haven't been in touch, to which the secretary replies: 'Oh sorry, she died last week, we must have forgotten to tell you.'
This showbiz tale is similar. It involves a comedian and I'm very much alive but I feel like I may as well be dead. Why? Because I dared to speak up against the mob.
One of the reasons I became a comedian eight years ago was because I wanted to write my own material and have the freedom to express my worldview – and make thousands of people laugh at the absurdity and wonder of life.
I'm a bawdy bird. My Twitter bio says: Fantastic knockers. And why not, I'm proud of those girls. Or as I like to call them, the Mitchell Brothers.
My bio also says: Not woke. If you asked me how I identify or what my gender pronouns are, I'd give you this answer: I'm a straight female who's flattened a lot of grass. I spent much of my university days behind a club called Cinderella's with a cone of chips in one hand and a pint of Snakebite and Black in the other. For balance. I once dabbled in Lesbiana but couldn't fully commit because, like a London cab driver, I wouldn't go south of the river.
Before you judge me for the dick jokes, my Twitter bio also says: first comedian to do shows in Moscow in both English and Russian. By way of explanation: my father was a spy… sorry, diplomat, so I went to the Soviet Union as a kid and then in the early 1990s I studied opera at the Moscow Conservatoire. Over the years, I've met many people who have been persecuted by the Soviet regime, including Aleksandr Solzhenitsyn, so I have an inbuilt hatred of all authoritarian bastards who encourage denouncement and punish freedom of speech.
I stayed pretty quiet on social media all through 2019 because I was blind with grief after the loss of my husband, Terence. I simply didn't have the fortitude to fight the vicious, illiberal opprobrium that comes with expressing any views that are not approved by the left, and in particular those 21st-century arbiters of morality, the Wokerati.
I first experienced a visit from the Woke Finder Generals in mid-June, not long after the dreadful killing of George Floyd. I naively shared one of my favourite of Dr Martin Luther King's speeches on Facebook, which he gave just over 53 years ago at Barratt Junior High School in Philadelphia. The speech is entitled: 'What Is Your Life's Blueprint?' It's a remarkable speech and, as I said on Facebook, it moved me to tears because of this new context. I also mentioned grieving deeply for my husband and a couple of people actually chastised me for crying 'privileged, white woman's tears'. Charming.
I received messages criticising me for not using my platform as a comedian to support the BLM movement. Unlike all my compassionate, politically literate friends in the arts, I hadn't put a black square on Instagram or used a hashtag, I'd posted a grainy video of a speech given by the leader of the civil-rights movement, the essence of which is: know your own worth, take pride in the work you do, commit to the eternal principles of beauty, love and justice, and violence only begets violence. In light of the ongoing destruction of property in the US, including many black-owned businesses, a line from the speech resonates: 'Our slogan must not be "Burn, baby, burn". It must be "Build, baby, build".'
What was I thinking? Perhaps I should have released a video of me singing a ballad entitled 'I'm a privileged white racist bitch whore who deserves to die' just so everyone could see how anti-racist I am. Here's what I think: if you constantly feel the need to display how un-racist you are, it'll lead many to conclude that you might actually be hiding genuine prejudice.
Meanwhile, in Luvvie Land, a tolerant parade of Harry Potter actors pushed JK Rowling under a bus, a bus which was no doubt covered in multi-million-dollar Harry Potter advertising. Why? For having the audacity to state that biological sex and sexual attraction based on immutable sexual characteristics, whether opposite or same sex, is an objective, scientific fact. She refuses to lie about this, which would be like announcing that when you throw an apple into the air, it'll stay there. She is a life-long supporter of trans rights, as am I. These positions have never been mutually exclusive, until now.
I made a conscious decision there and then to publicly support JK on Twitter, and I was immediately denounced by extremists as a TERF, transphobe, hateful white bigot, homophobe, bitch, Nazi, far-right bootlicker, Karen, and, perhaps worst of all, unfunny. How dare they.
Apparently, I'm now on several 'lists' (how very Stalinist), so I have reclaimed the acronym. It now means:
Truthful
Enlightened
Rational
Free
You're welcome.
What's really terrifying is that big corporations have weighed in further to erase the objective reality that is being biologically female. I am now classed as a 'cervix-owner', as if the cervix is not the neck of a female womb but something you reverse into the driveway. The new Honda Cervix. Most recently, according to Tampax Ltd, I am now a 'bleeder', which makes me sound like a cockney urchin in My Fair Lady. To all this nonsense I say: fuck off, guv'nor.
I noticed a few male comedians had gone into the fray, so I looked for other female comics who might be thinking the way I was. I even tweeted to ask if there were any other classically liberal, contrarian or libertarian comics out there so that I didn't feel so lonely. There was an audible sound of rounded buttocks clenching. Not one person agreed with me. Not publicly, anyway.
During the JK Twitter furore, I noticed my acting agent had rung my mobile out of the blue but had not left a message. I rang back but there was no reply. I knew something wasn't right. Call it bleeder's intuition. To make sure, I emailed and said sorry I'd missed the call and asked what it was about.
I've never had a reply or any acting / writing enquiries since. It's been over four months. I'm not that bad, surely?
I've now come to the conclusion that I've been quietly filed away as persona non grata because of, among other opinions, my public support of JK Rowling and her refusal to lie about biological sex.
Unlike Solzhenitsyn, there's no gulag or re-education camp to fear, so I will continue speaking the truth and fighting this monstrous new illiberalism with all my might. Hell, I might even go into politics.
In the meantime, if anybody needs to cast a size-18, peroxide-blonde comedian with fantastic knockers, you can find me on Twitter at @abiroberts.
Abi Roberts is a comedian, writer and actor currently working on her brand new show. The first early work in progress will be at Leicester Comedy Festival on 19 February at 8pm. For more details visit her website.
Picture by: Karla Gowlett.
To enquire about republishing spiked's content, a right to reply or to request a correction, please contact the managing editor, Viv Regan.